"And the ship sails on"
First year studio research with HEAD Genève bachelor students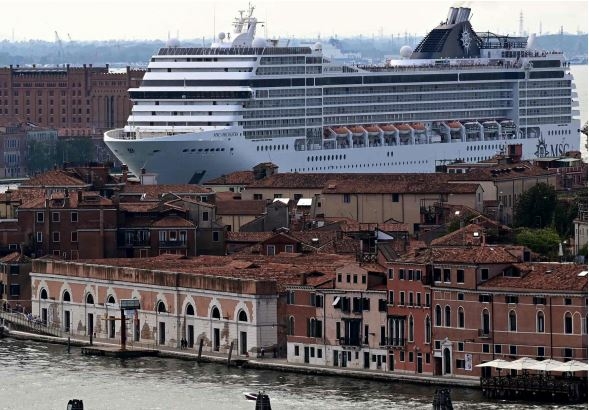 "Et Vogue Le Navire" ("And the ship sails on") the workshop in which first-year HEAD Genève bachelor students were proposed to transform a cruise liner that is out of function and designated for destruction into refugee housing. The students independently formulated a brief, designed minimal apartments and public spaces within a given framework, and made prototypes of key elements on a 1:1 scale.
In today's political, environmental and social crises, the project "And the ship sails on" raises the question of architects' responsibility in the face of limited resources while questioning the unequal availability of housing in a world that has never before welcomed so many refugees. The workshop introduced the concept of spatial solutions, both tangible and fantasy, temporary habitats adaptable to different people, their identities and different needs.
The subject of reuse in the studio was a giant cruise ship that is no longer used for sailing. At the center of the ship is a domestic space, welcoming residents with multiple identities and cultures. Architectural languages as well as the aesthetic codes and standards of Western housing have been examined to question them. Thus, the way of life they produce and reproduce is constantly questioned through the definition of the internal identity characteristic of the people who live there.