Basel View Box
A speculative fantasy about Basel Cathedral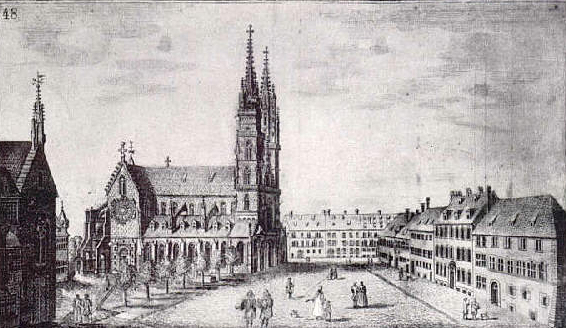 Speculative proposal for the project "www.1000jahre.ch/" curated by Piertzovanis Toews.
"Basel without its Minster- is that even conceivable? What is important to us today? What would we have cared mostly about if the cathedral had disappeared one day? Under the title «lasting long - coming soon», on the occasion of the 1000th anniversary of the cathedral, an exhibition in urban space was conceived."
Twelve peep-boxes were installed on different squares of the city. Residents and visitors could catch a glimpse of the well-known view of the Minster... However, the cathedral has disappeared. Instead, one sees a completely different structure. Peep box contains a visual answer to the question «what would be important to us if the cathedral was lost?»
A project done for the open call for local and international artists and architects.