Temple - Barn
Workshop for Château Chapiteau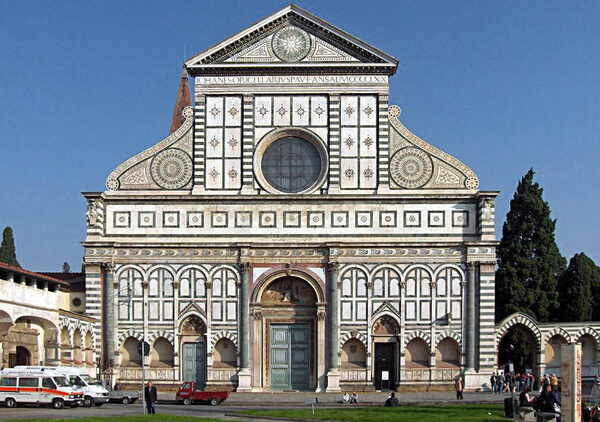 In Chateau Chapito there was a workshop. A simple barn. A frame has already been built for it and even a facade made of reddish corrugated metal sheet.
With the help of a bucket of white paint, small canopy-wings and cuting a circle at each end of the facade, it turned into a "Temple-Barn" - a fairytale palace or warehouse - for communal work, rest, workshops, parties, and celebrations.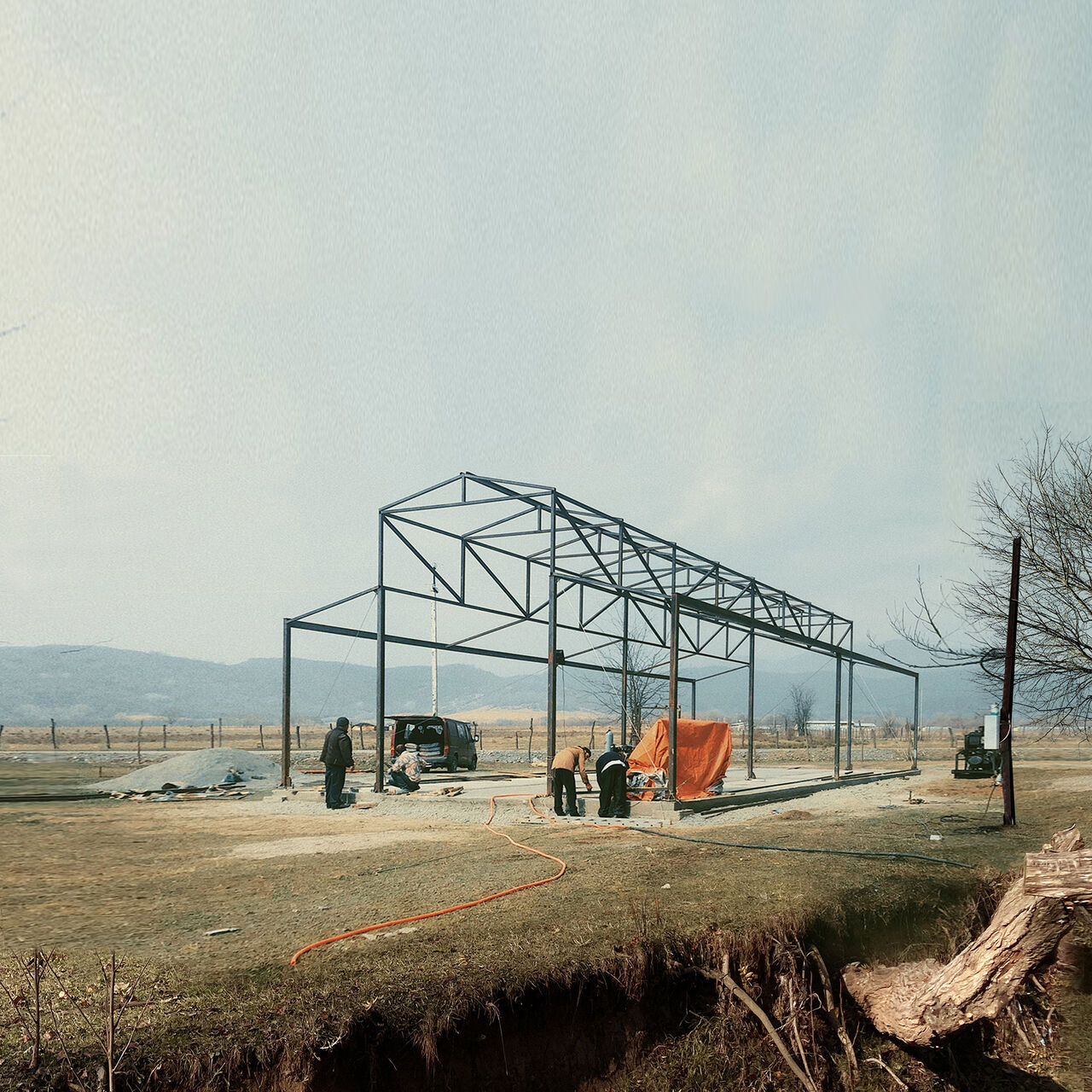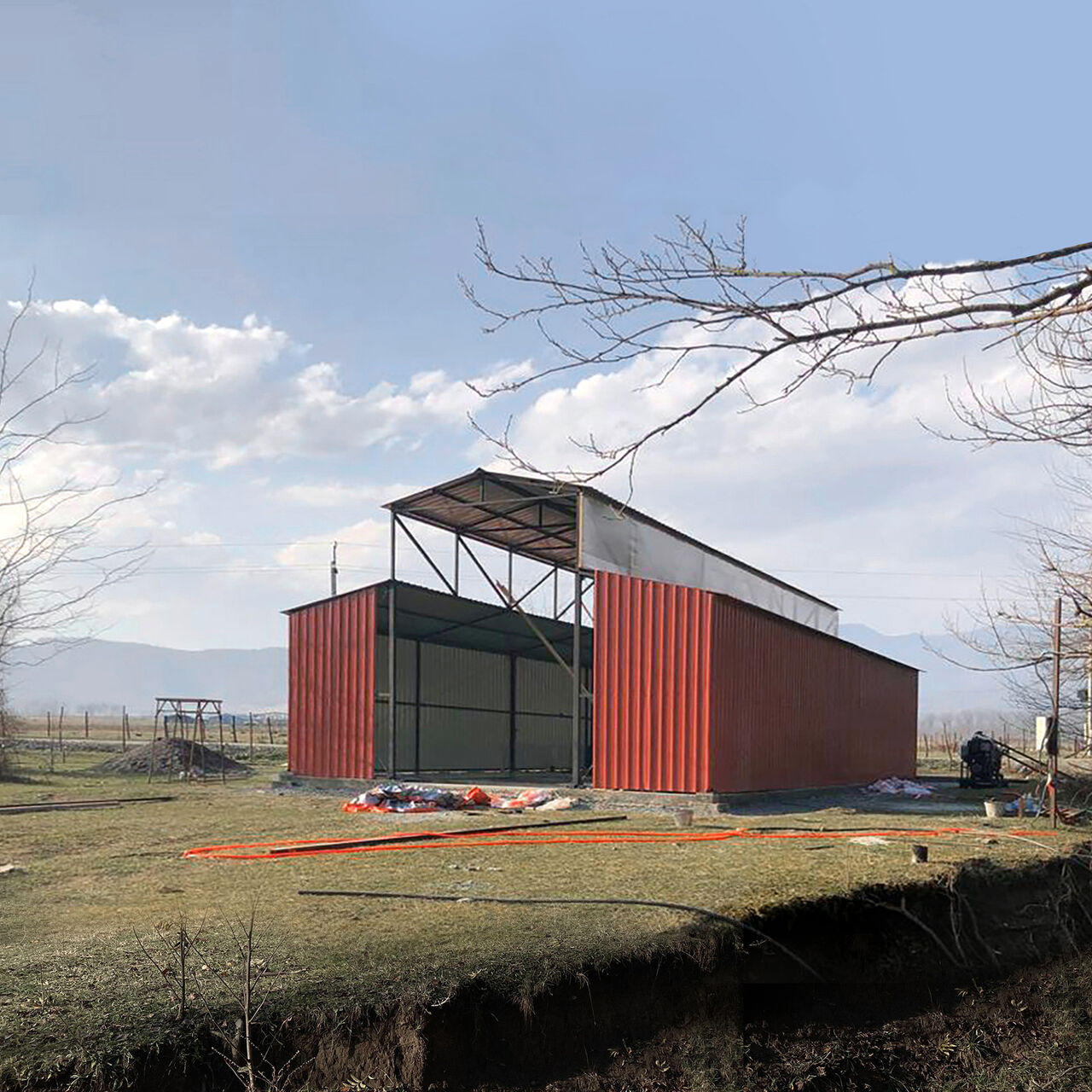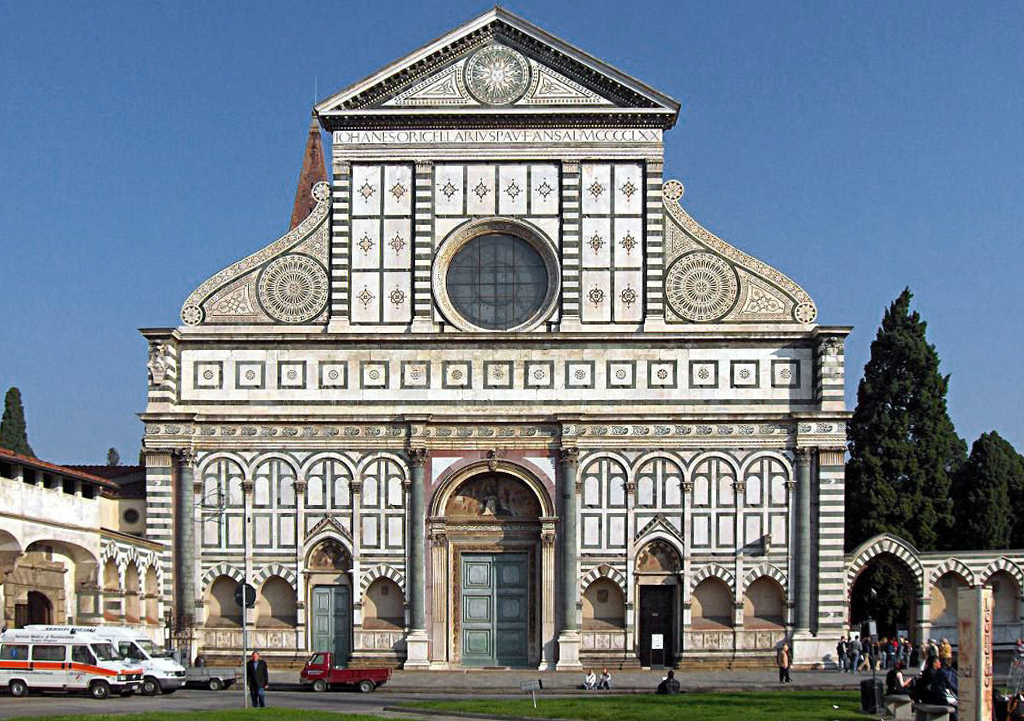 Santa Maria Novella, Florence. Reference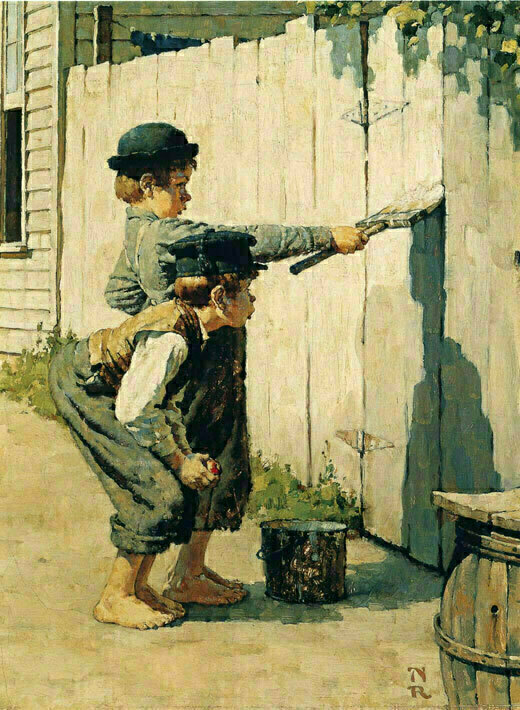 Tom Sawyer, whitwashing the fence. Reference.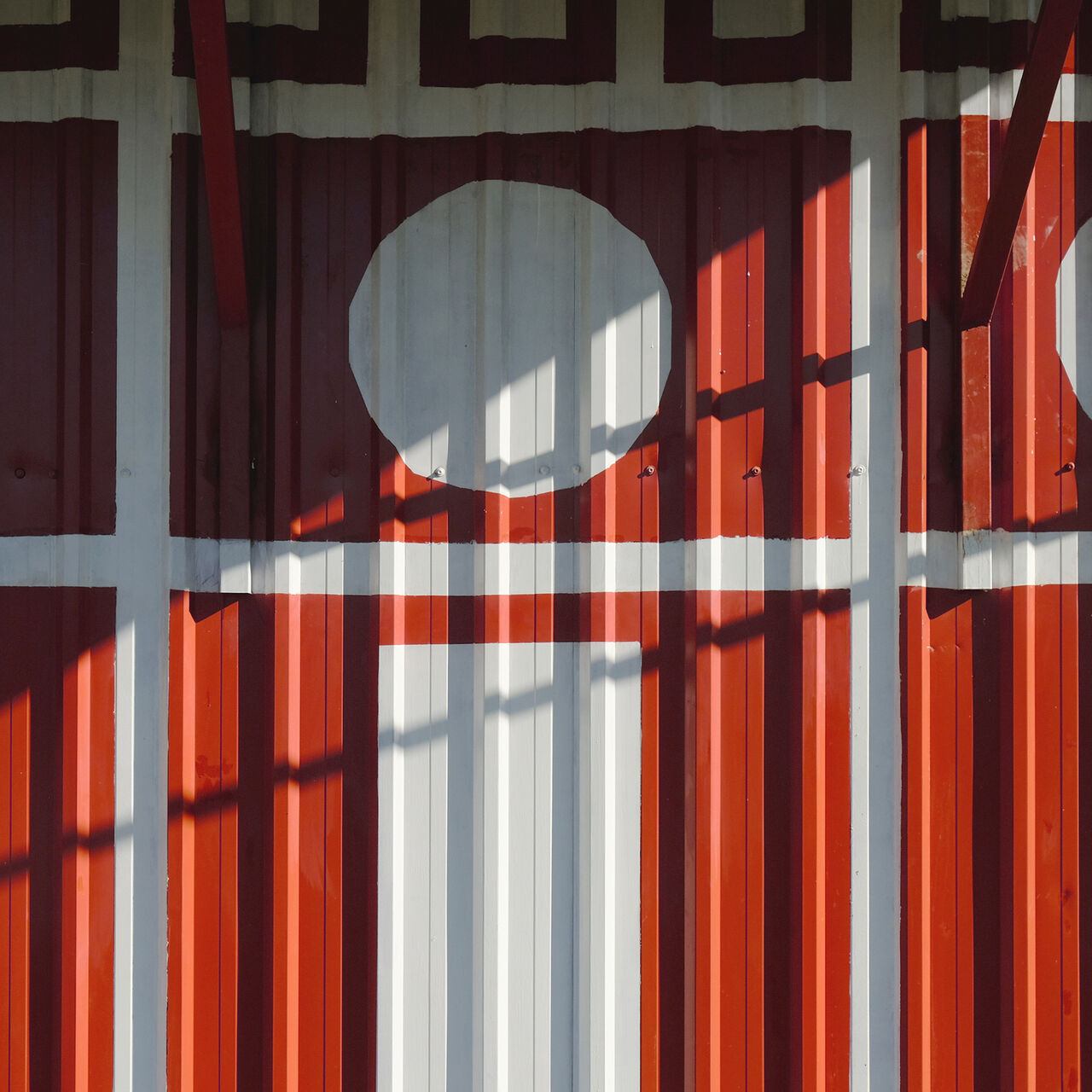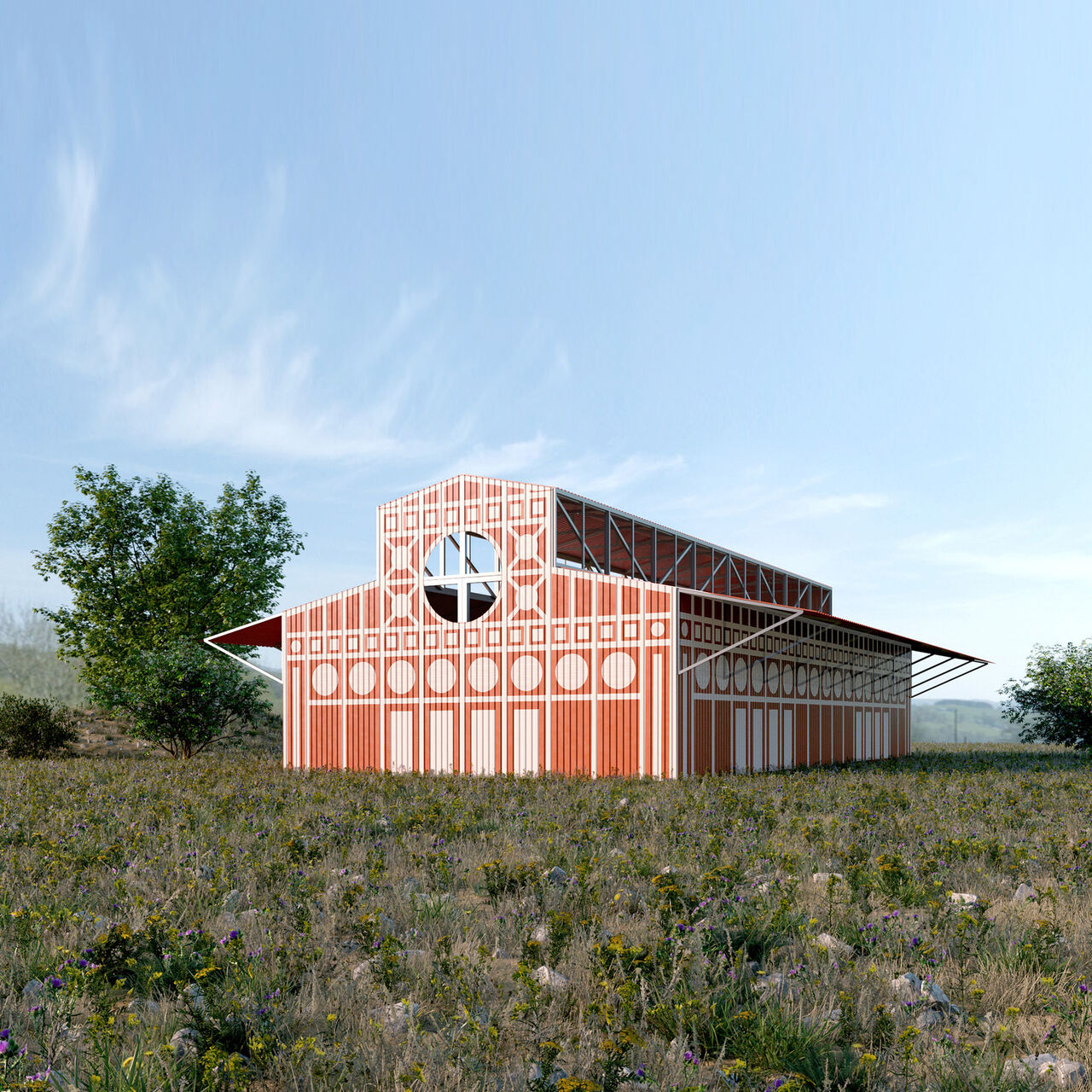 Visualisation