Park "Switzerland"
Central park of Nijniy Novgorod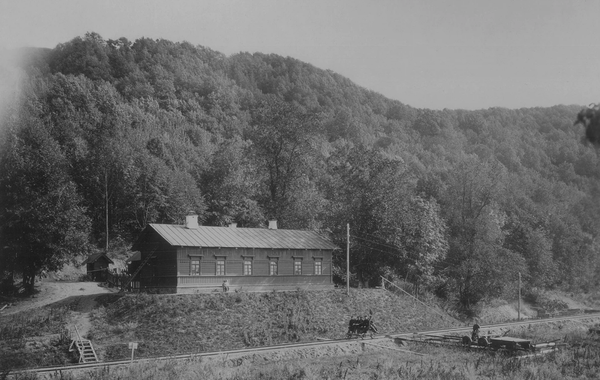 Project of reconstruction of the historical "Switzerland" park in Nizhny Novgorod.
The concept of the "Switzerland Park" in Nizhny Novgorod is based on respect for the nature and history of the park, sensitive work with the context, as well as unlocking the potential of the park's natural landscape. The park has 3 pronounced natural landscape zones stretched from south to north: plateau zone, (city park), active relief zone, (mountain park), and embankment, (water park). The park is divided into 7 thematic zones: children's, central, sports, landscape, memorial, local and resort zones. They organize the park in the longitudinal direction, and when superimposed on 3 pronounced natural landscape zones that form the park in the transverse direction, it creates 21 diverse park atmospheres. The project creates a matrix of functions and landscape, carefully collecting different natural and thematic zones into one comfortable system. The zones smoothly flow into one another, forming interesting and rich routes in the park, accessible to everyone.
The description to be updated.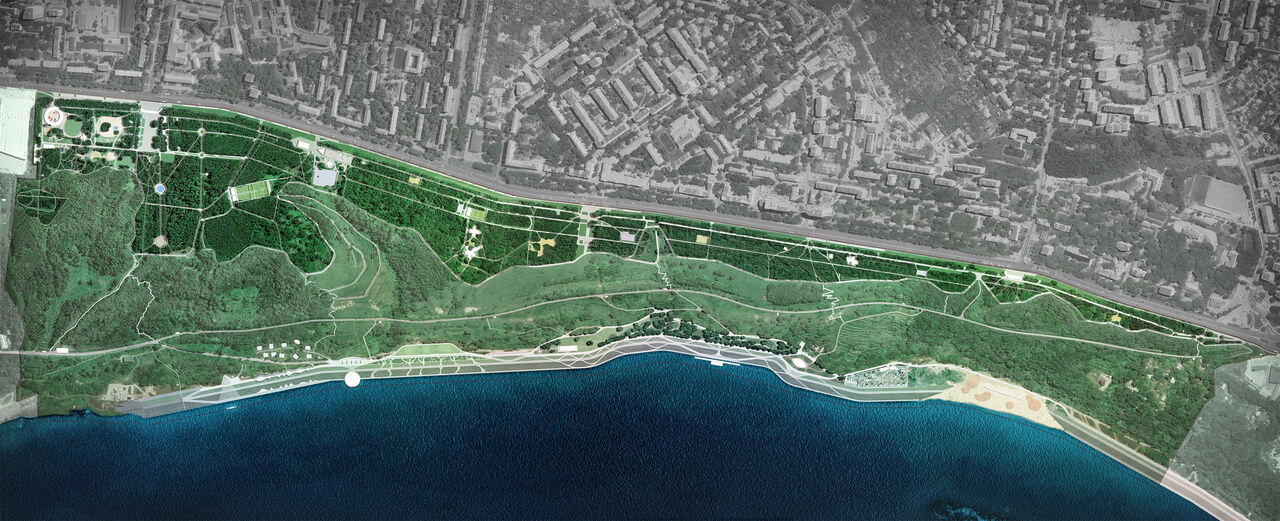 Masterplan

Masterplan, new project

Masterplan, existing state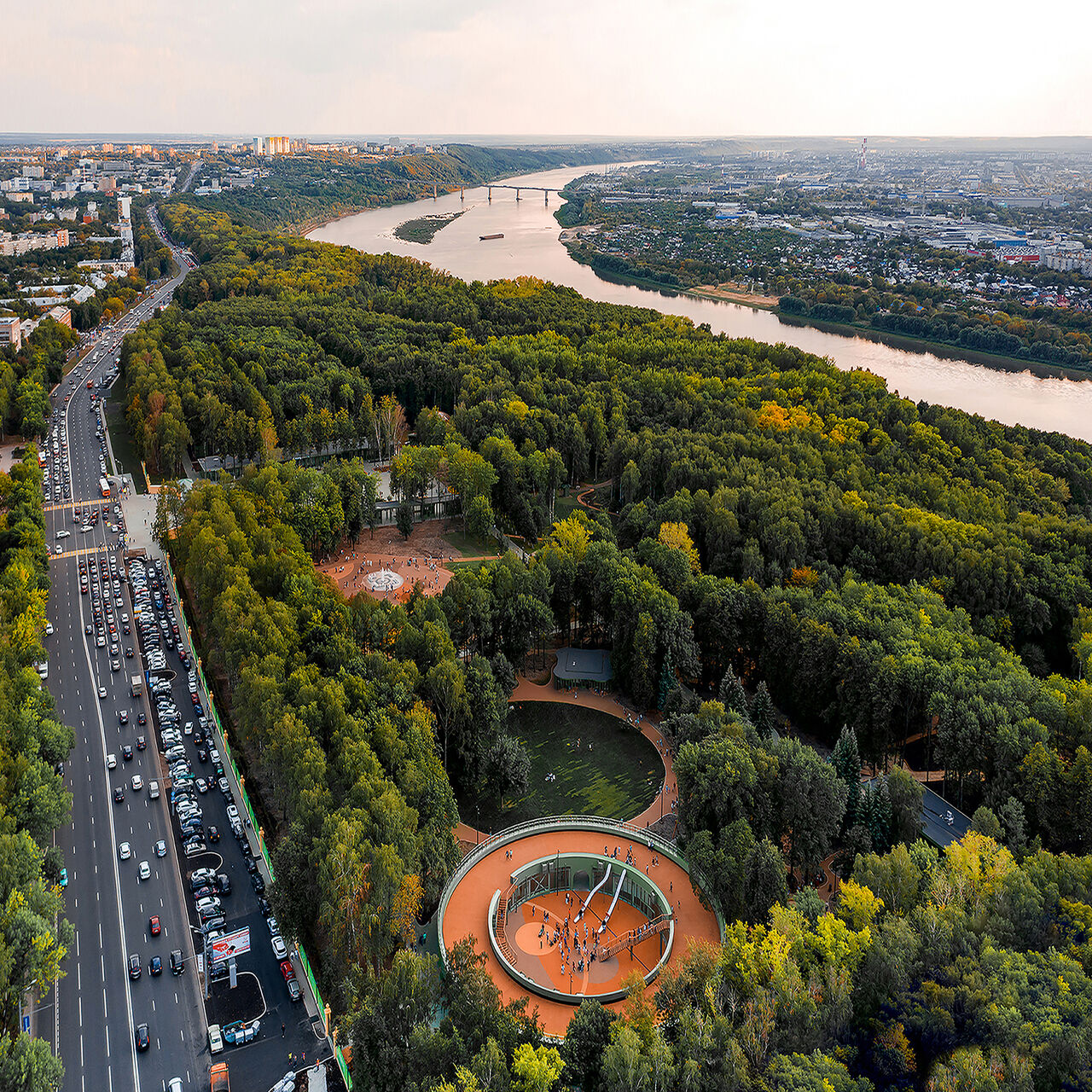 Aerial View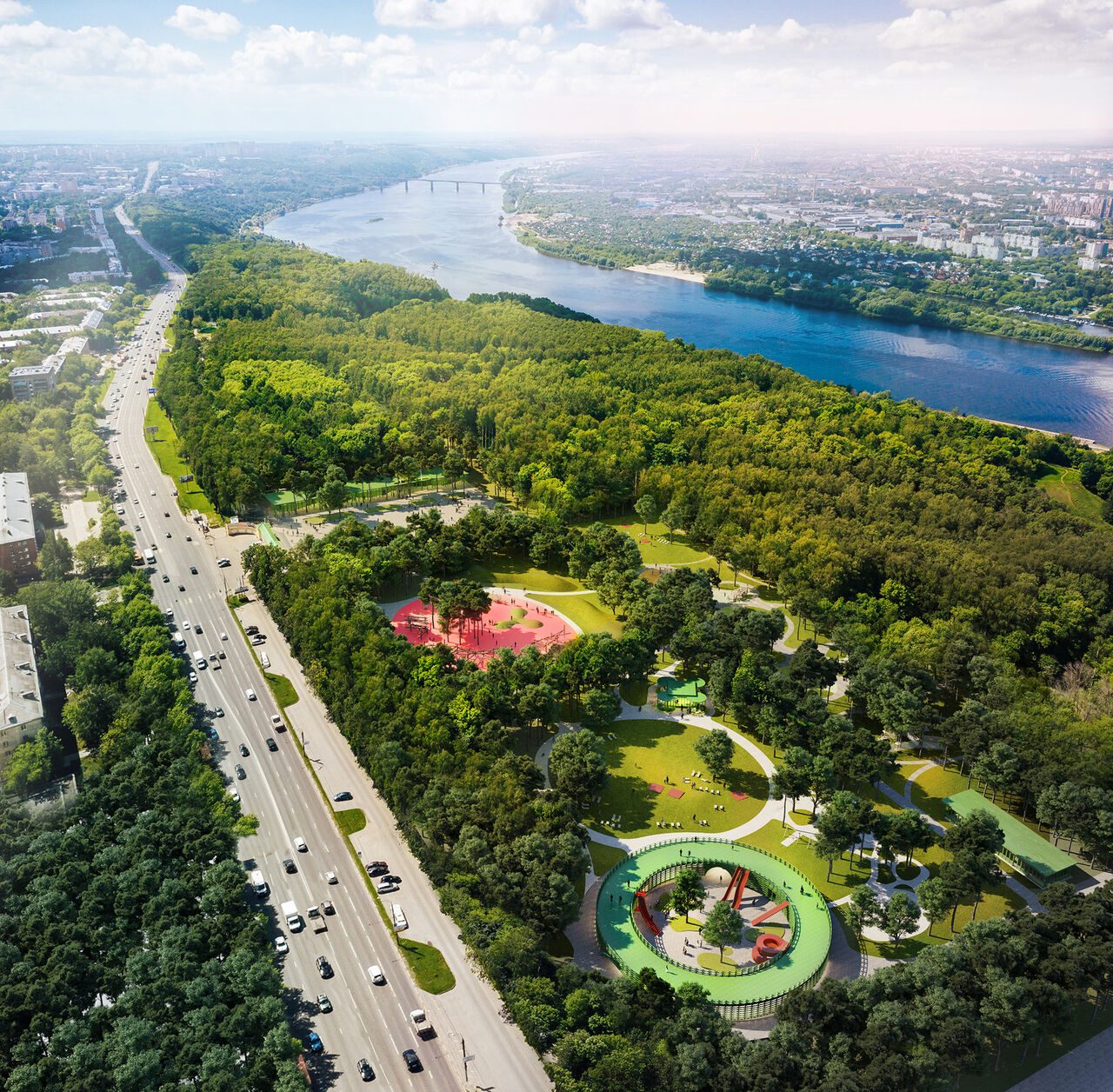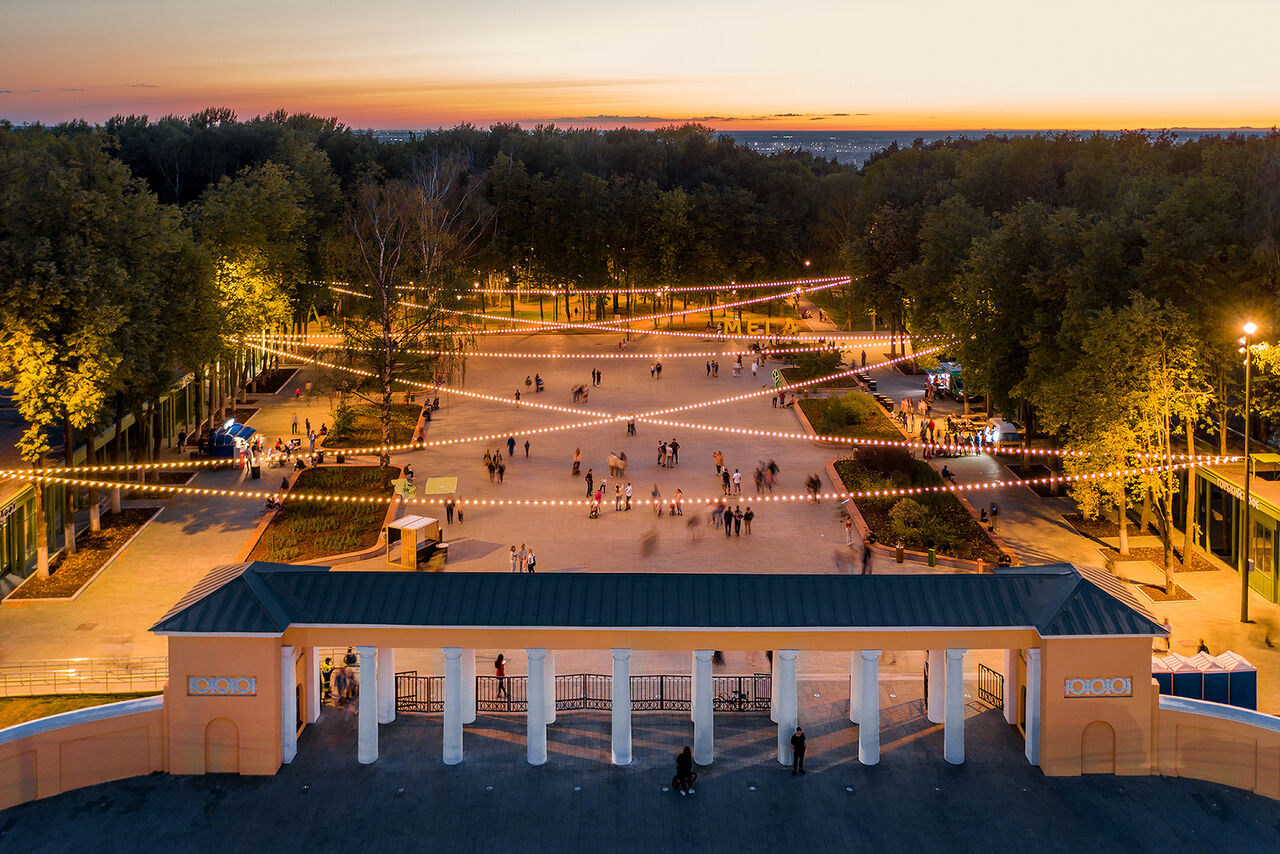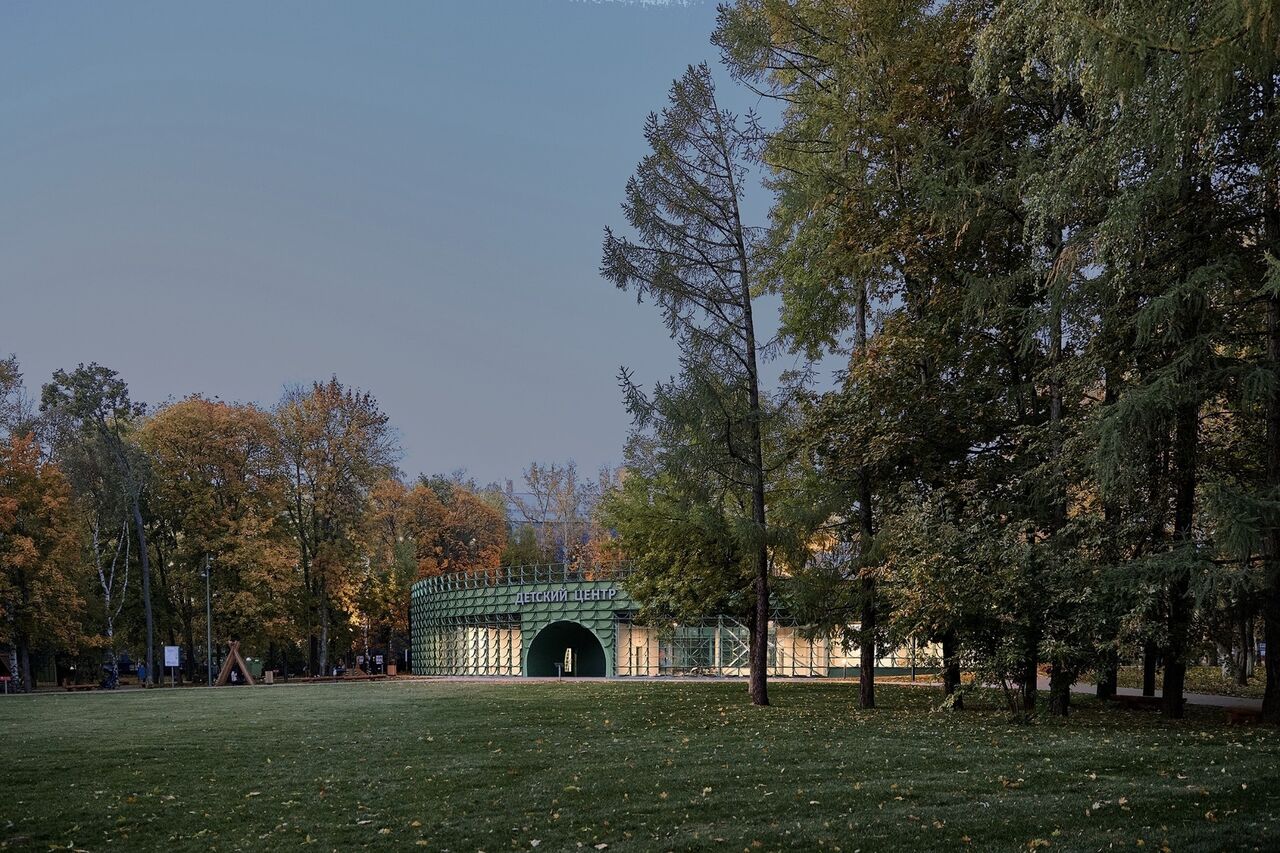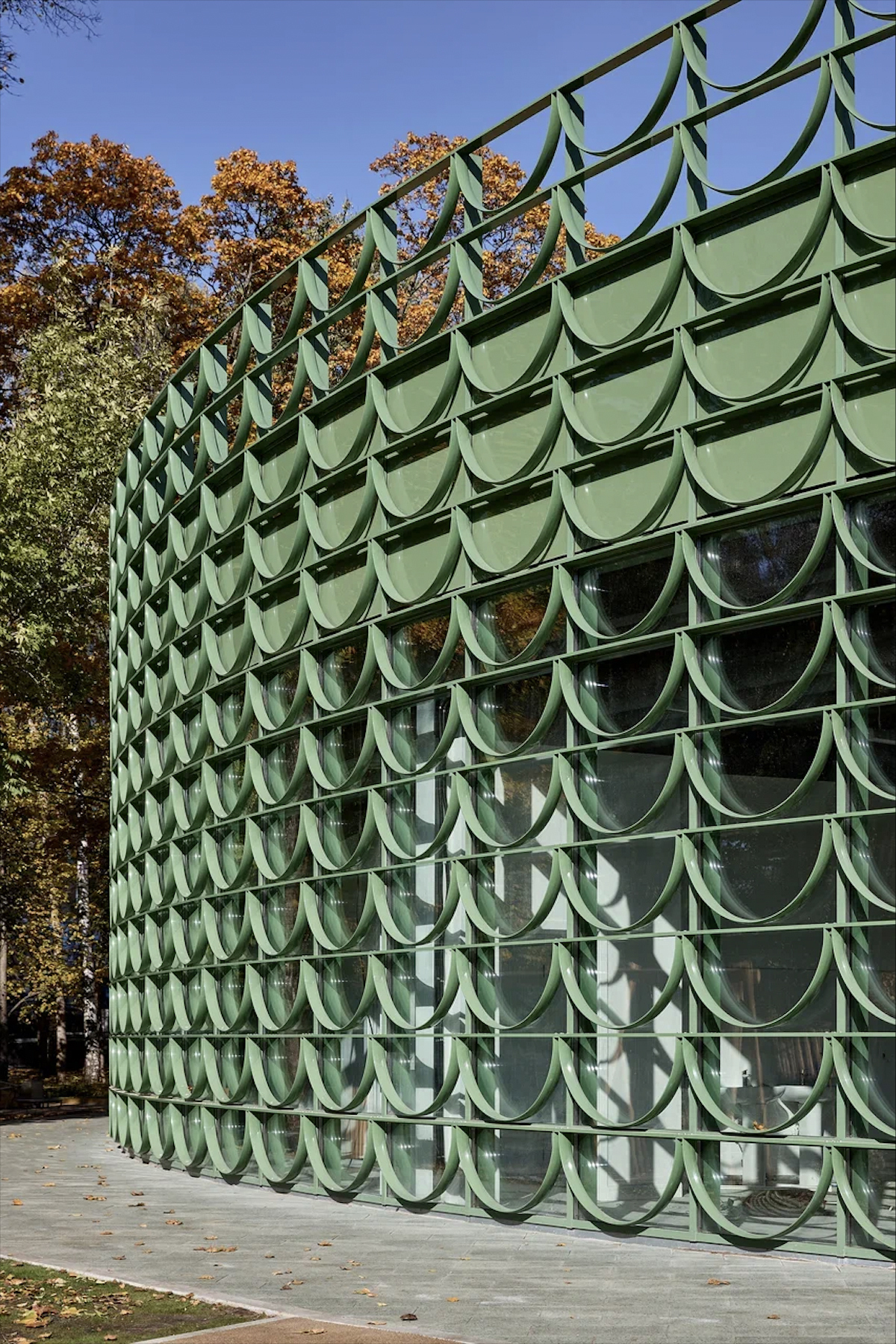 All objects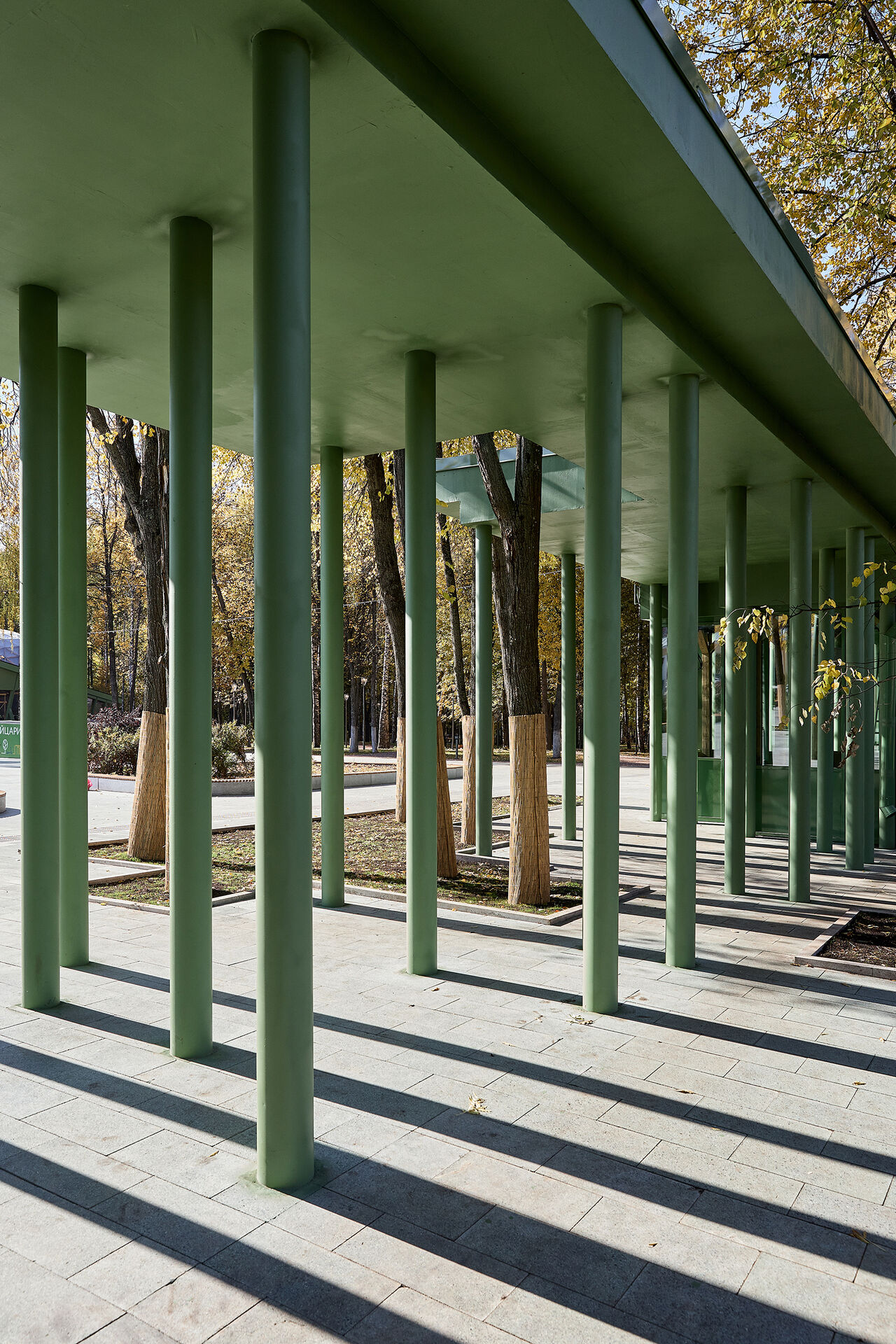 Children Center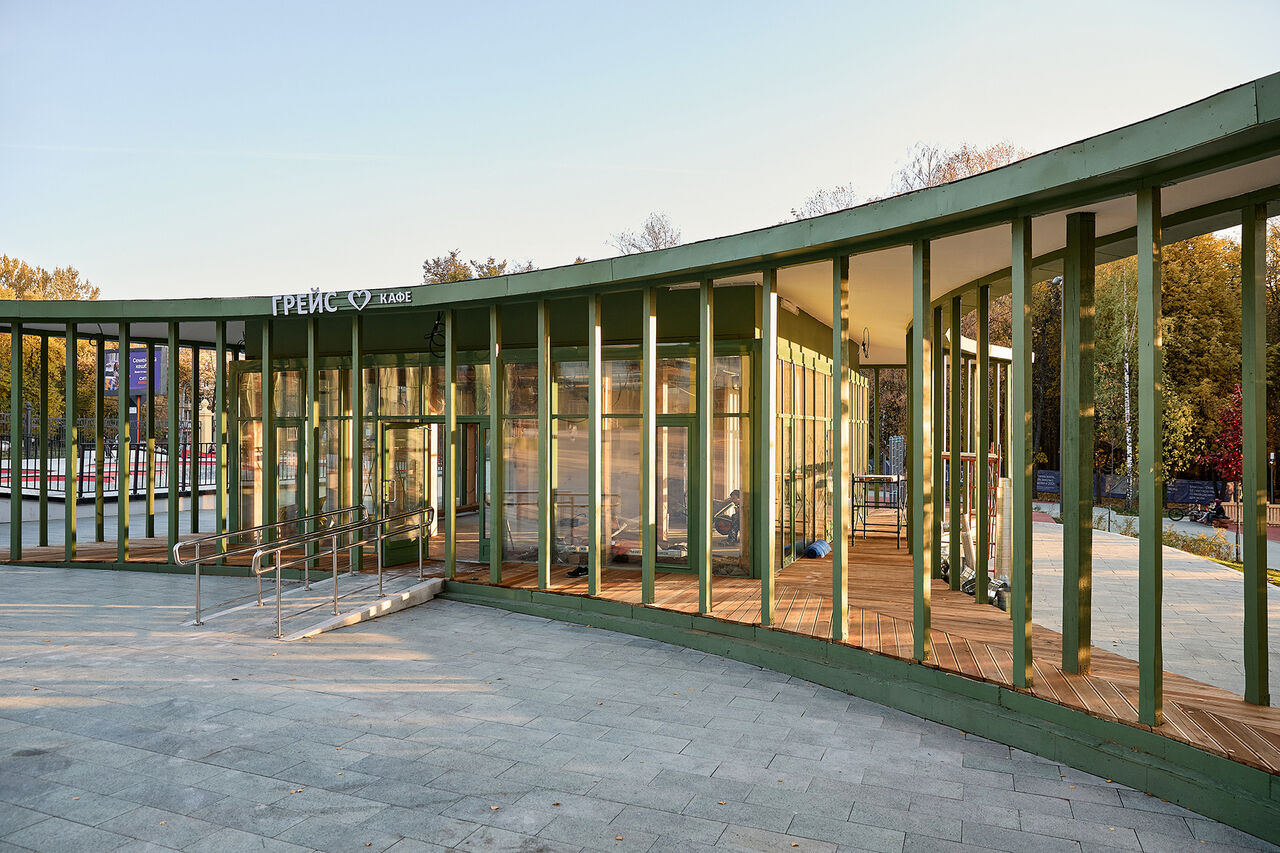 Children Center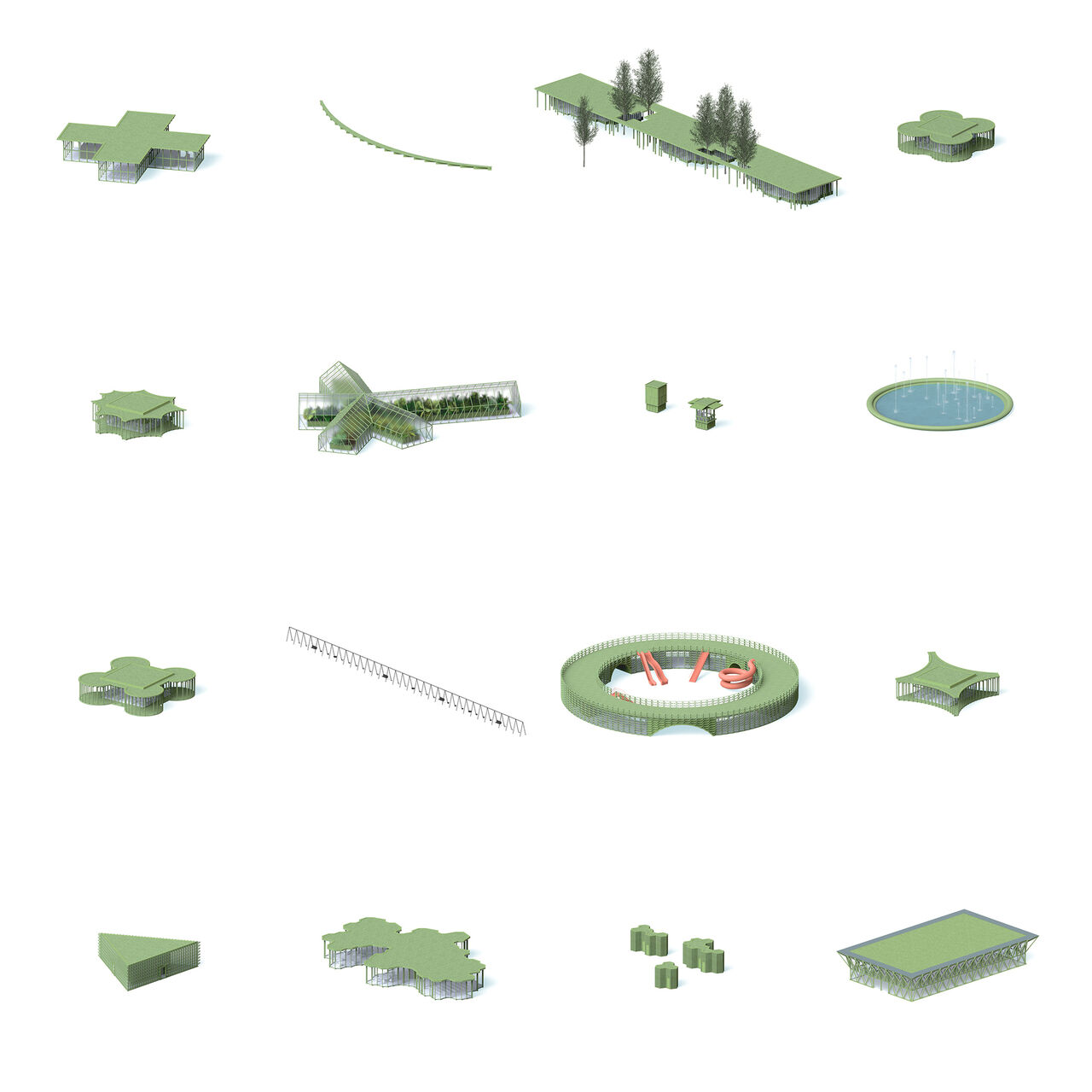 Cafe in the children park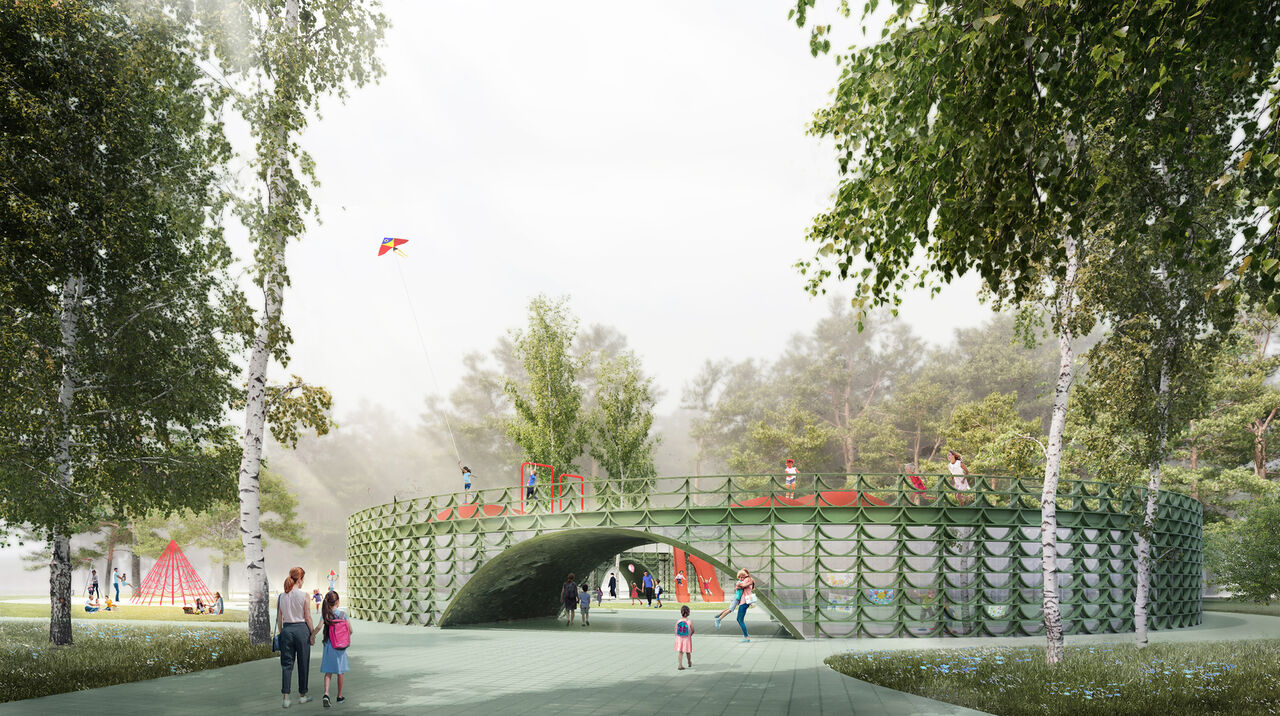 Cafe in the children park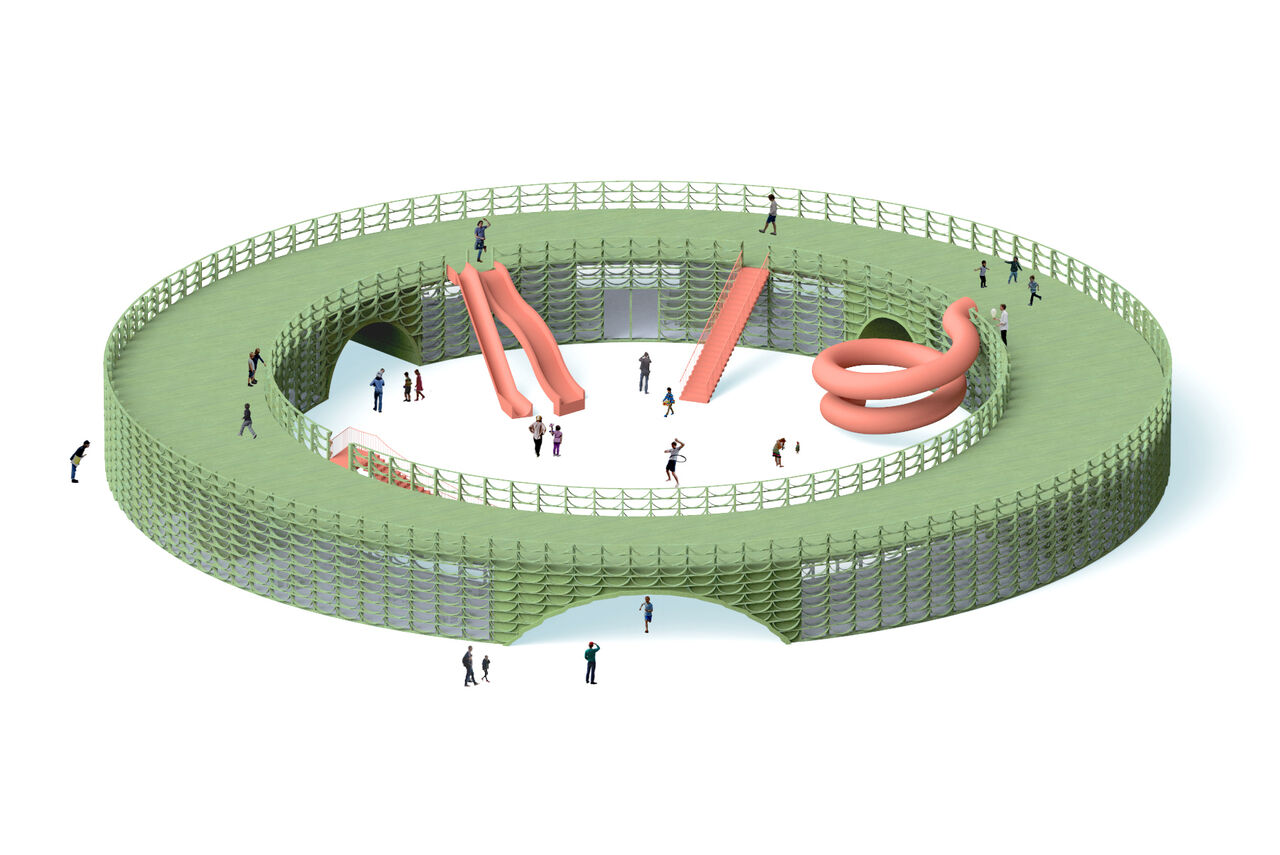 Center for socialisation of handicapped people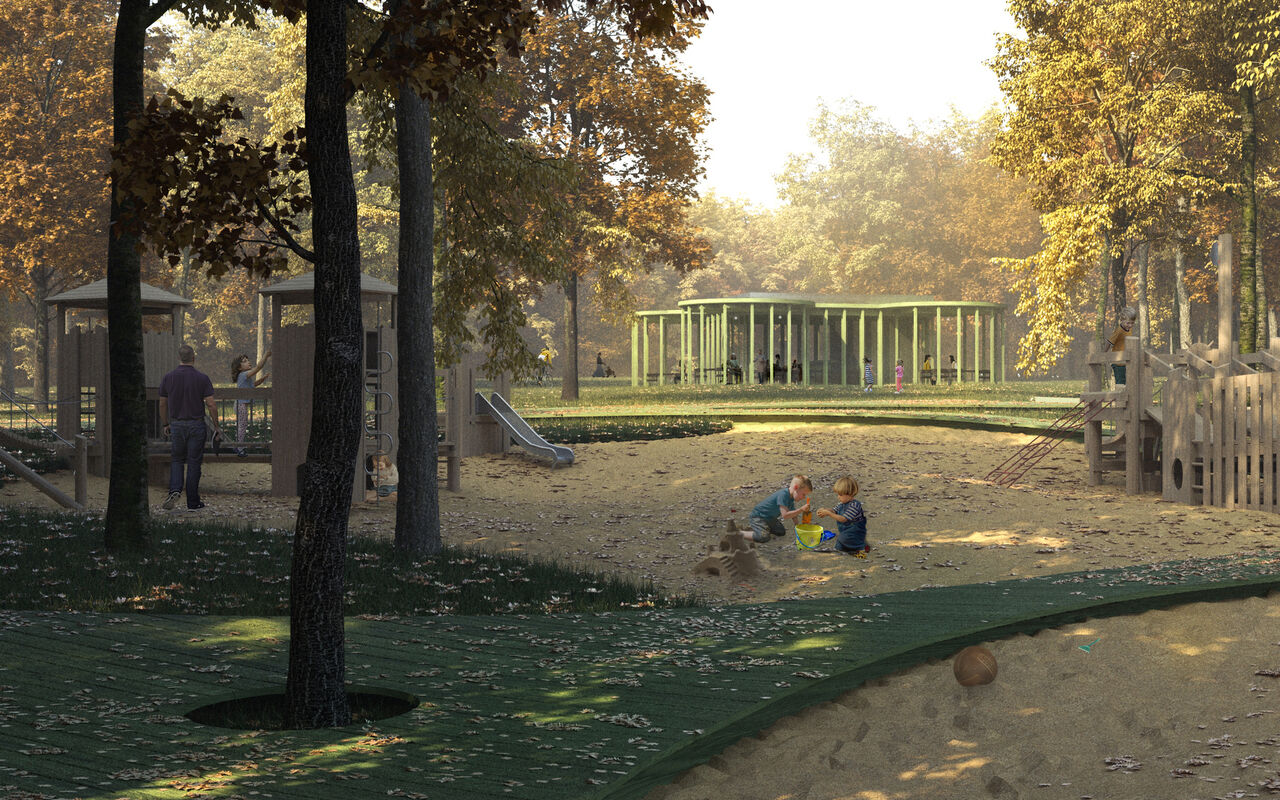 Center for socialisation of handicapped people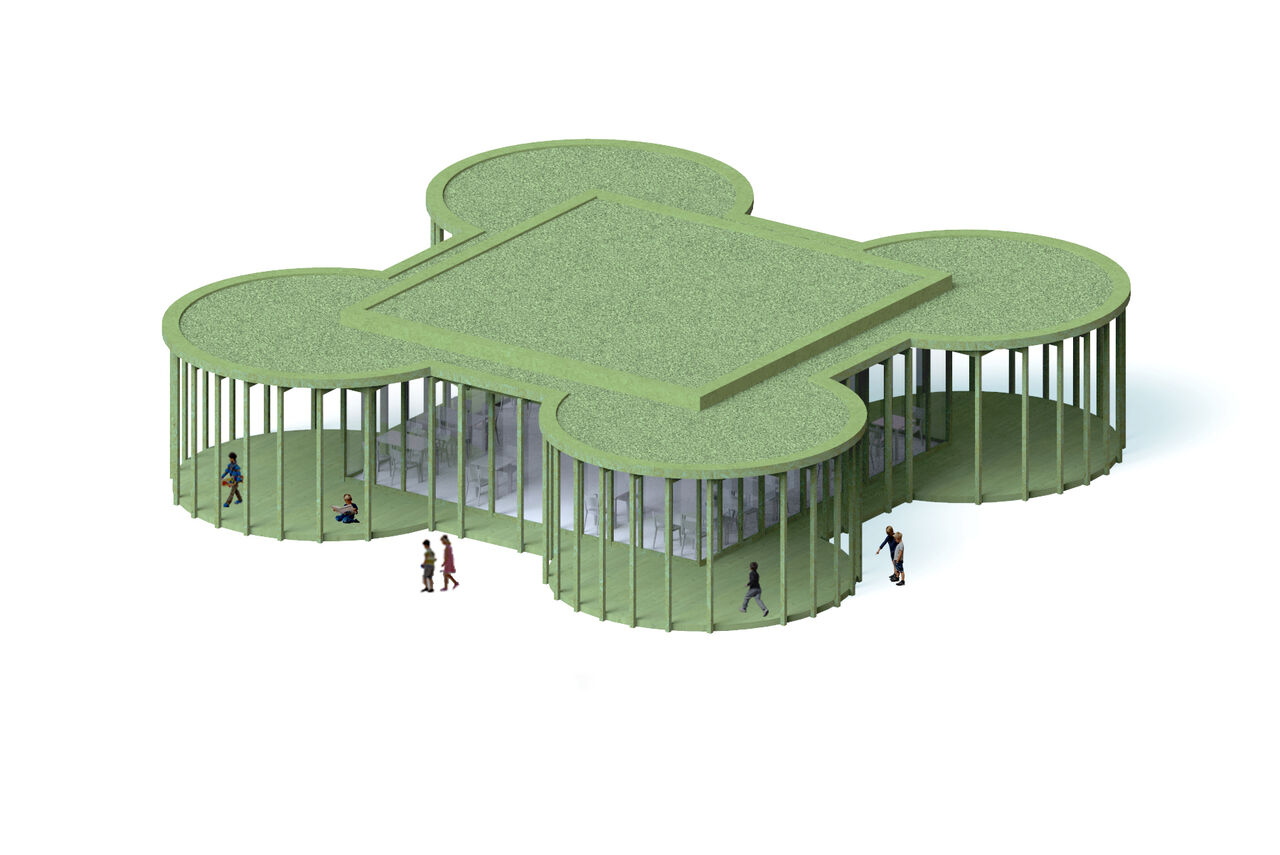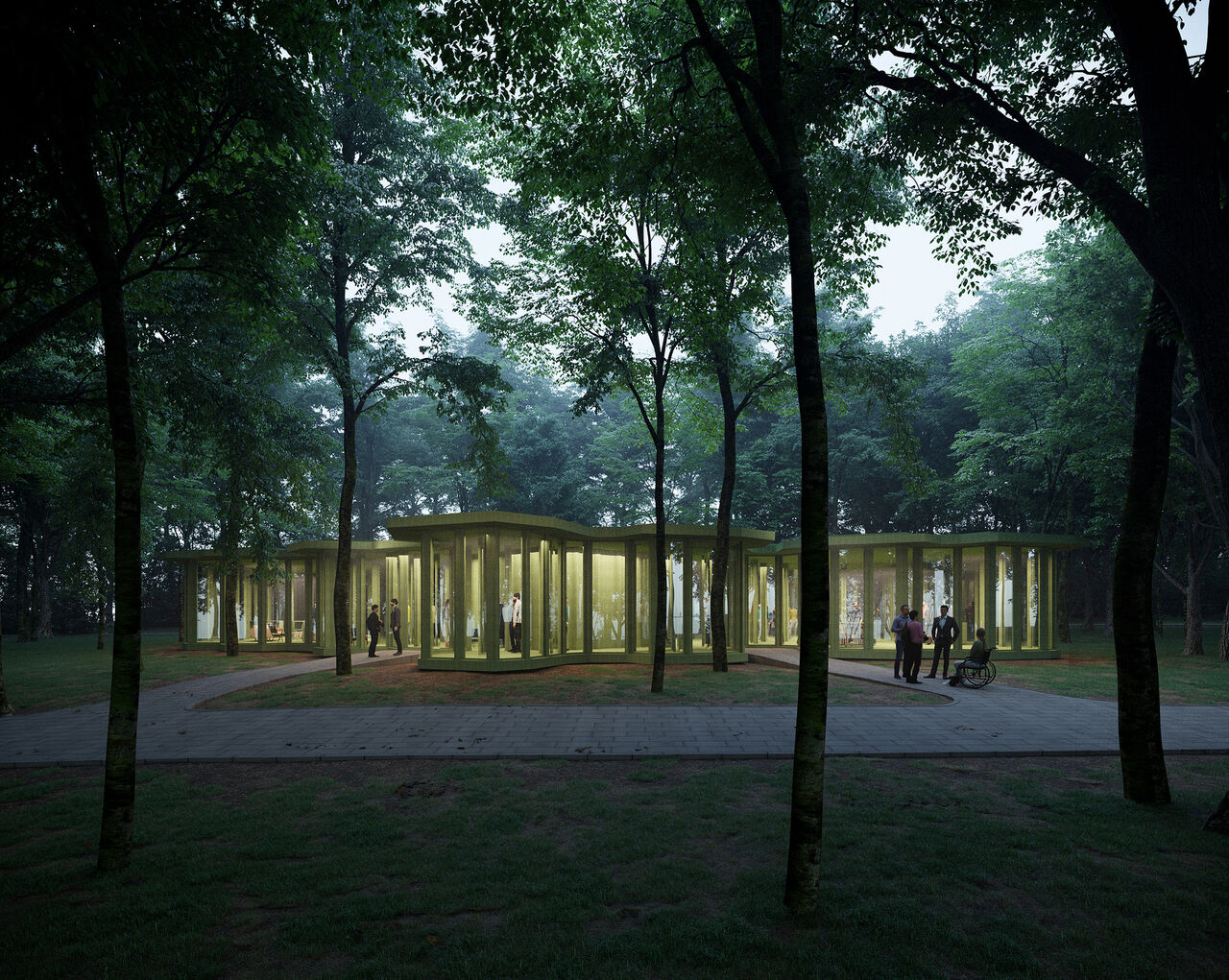 Restaurants on the main square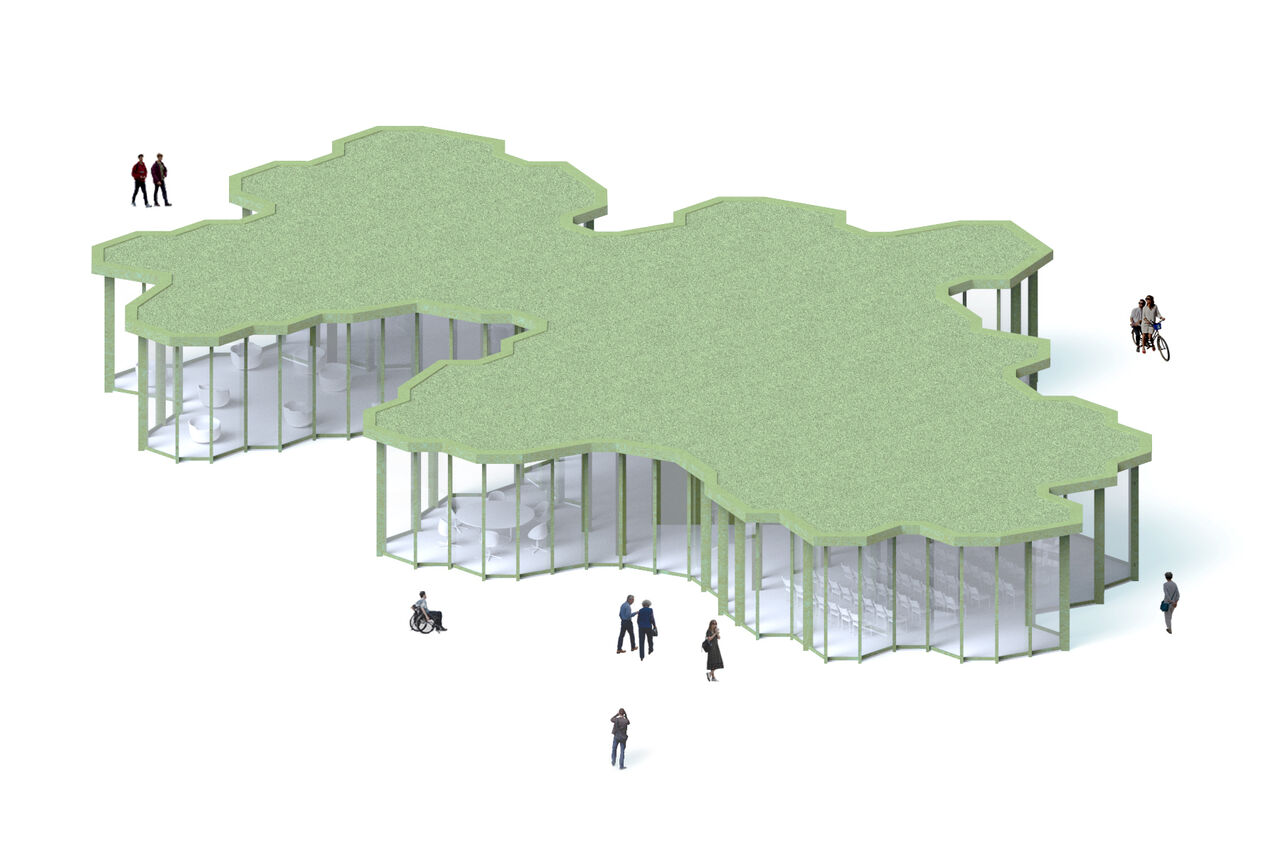 Restaurants on the main square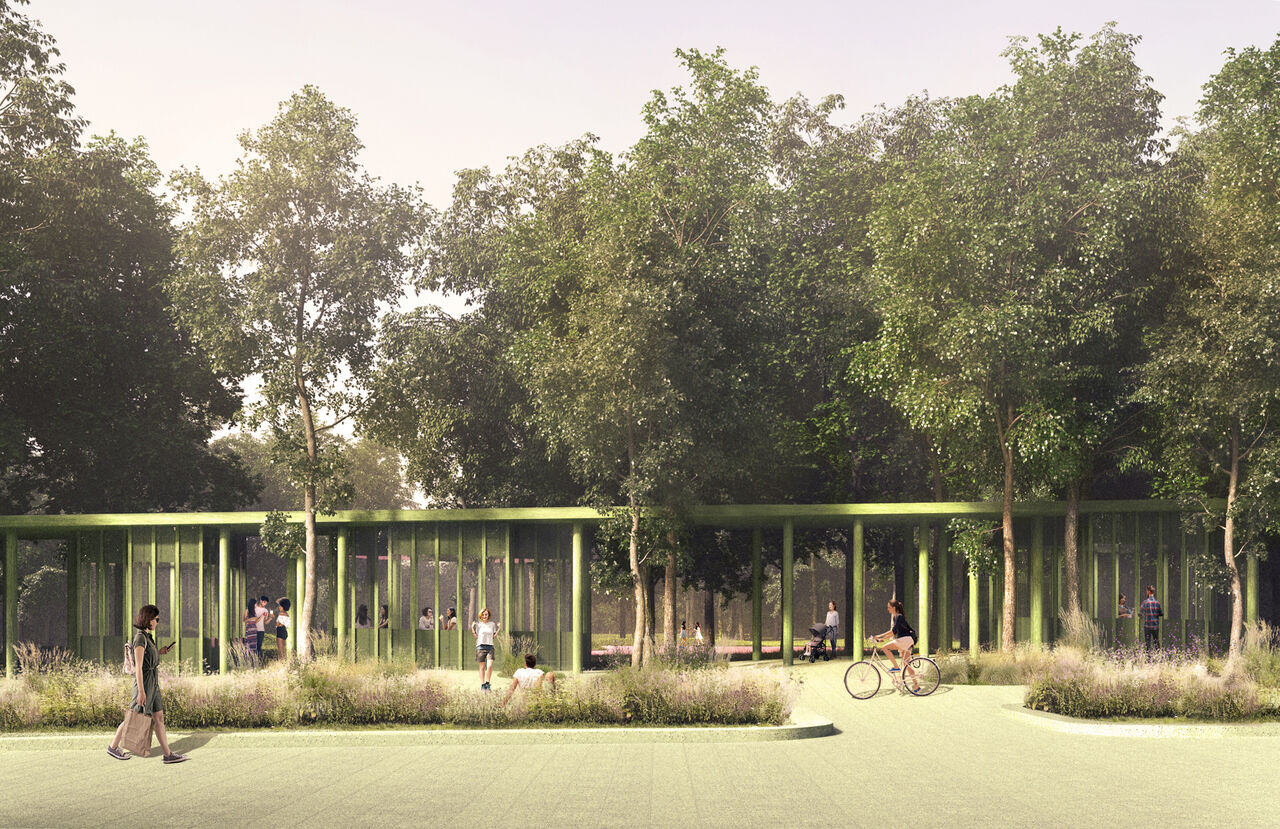 Restaurants on the main square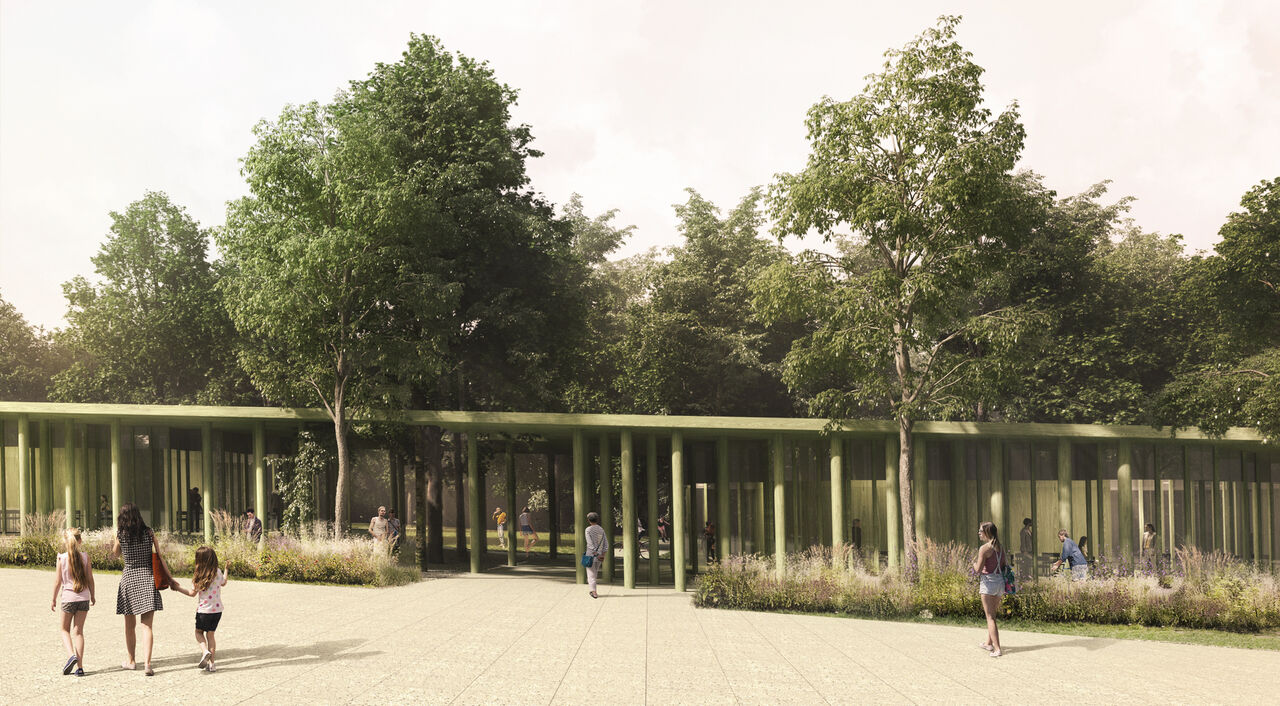 Sport center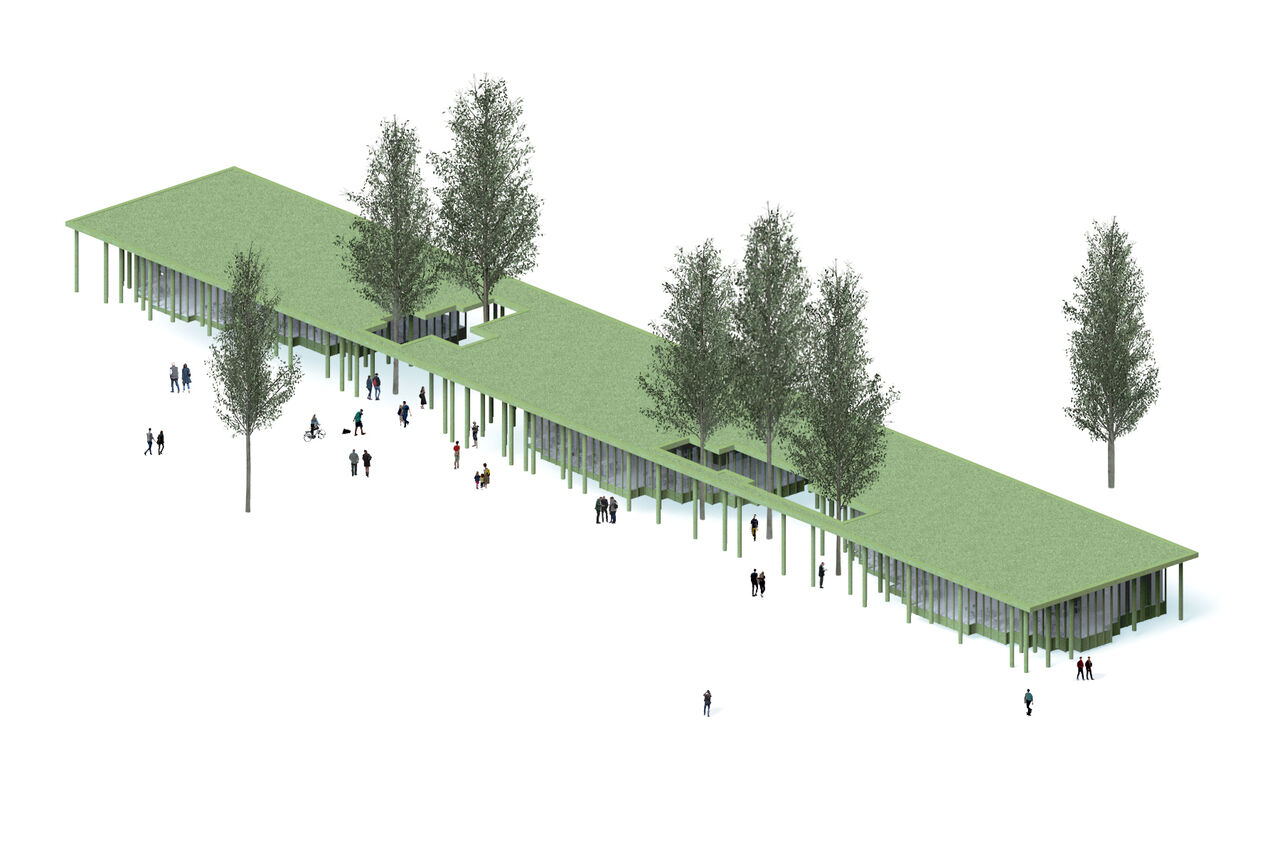 Cafe in the central park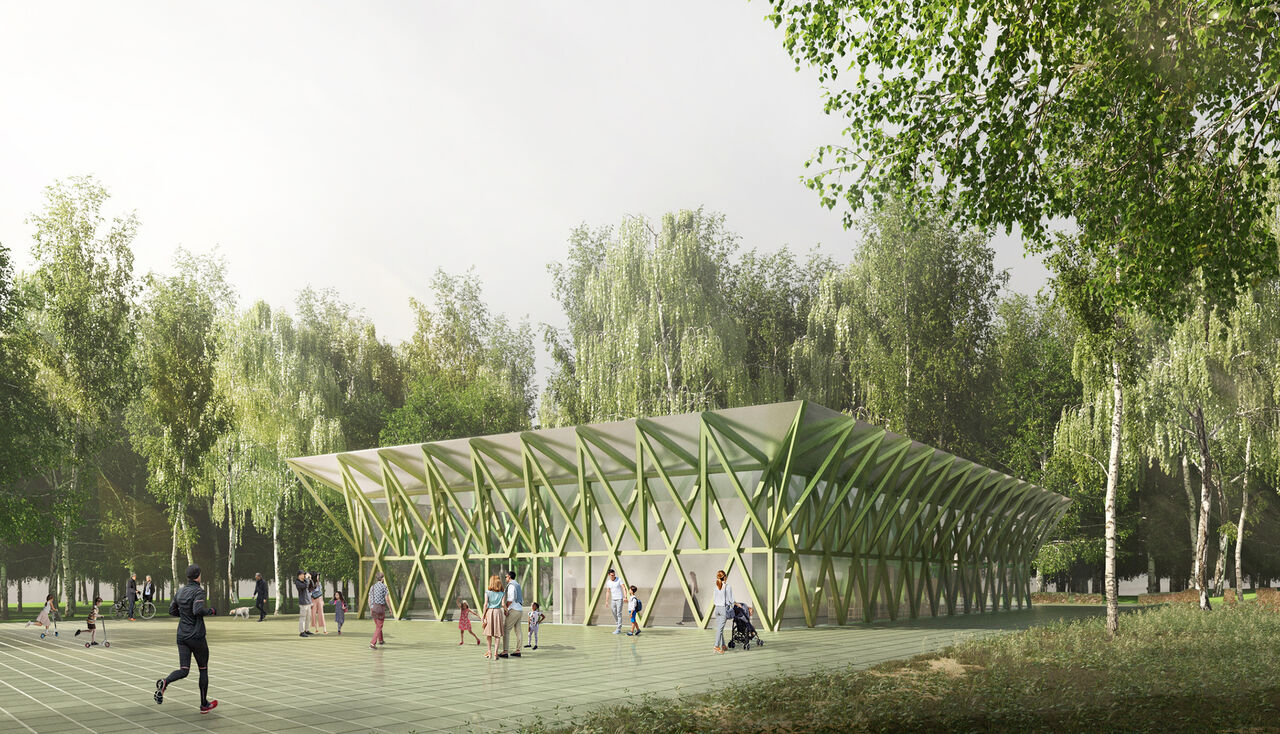 Cafe in the central park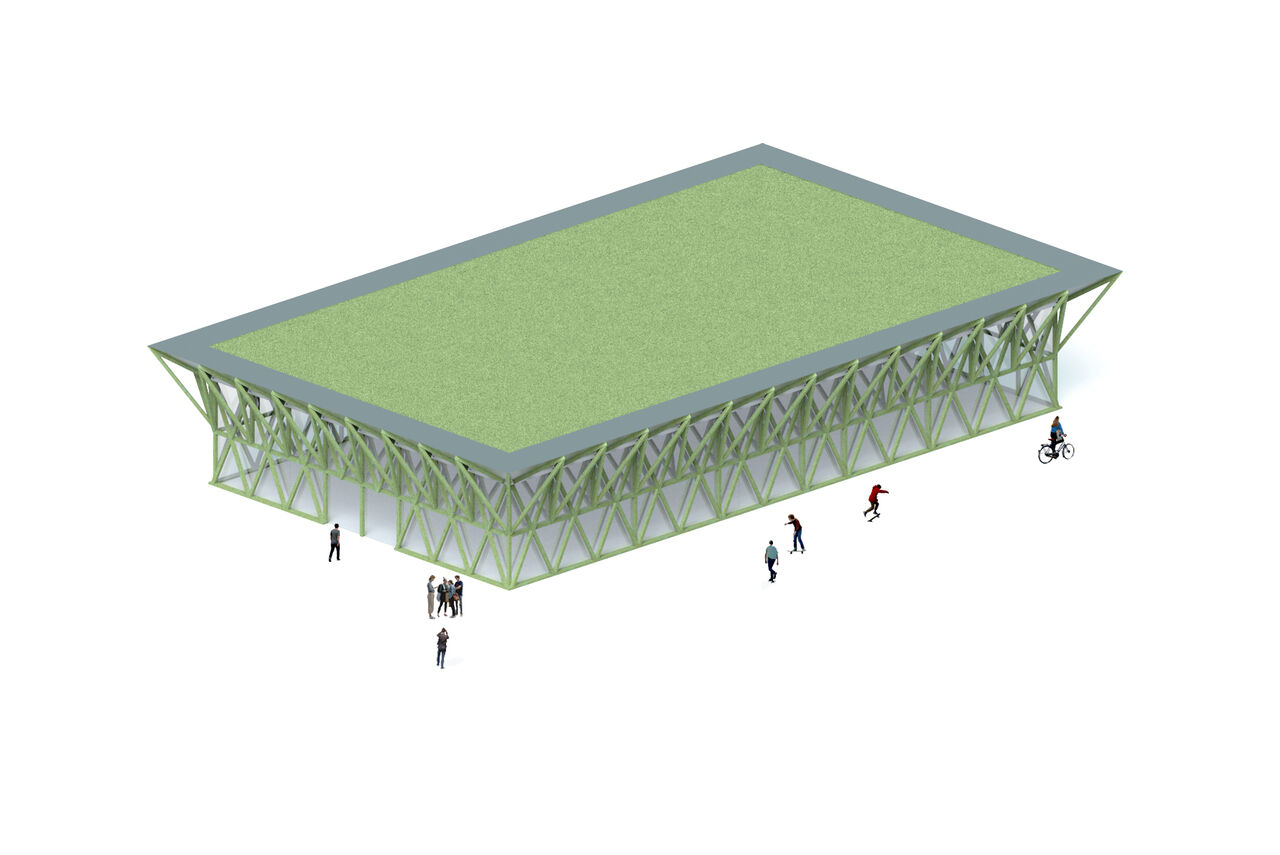 Eco school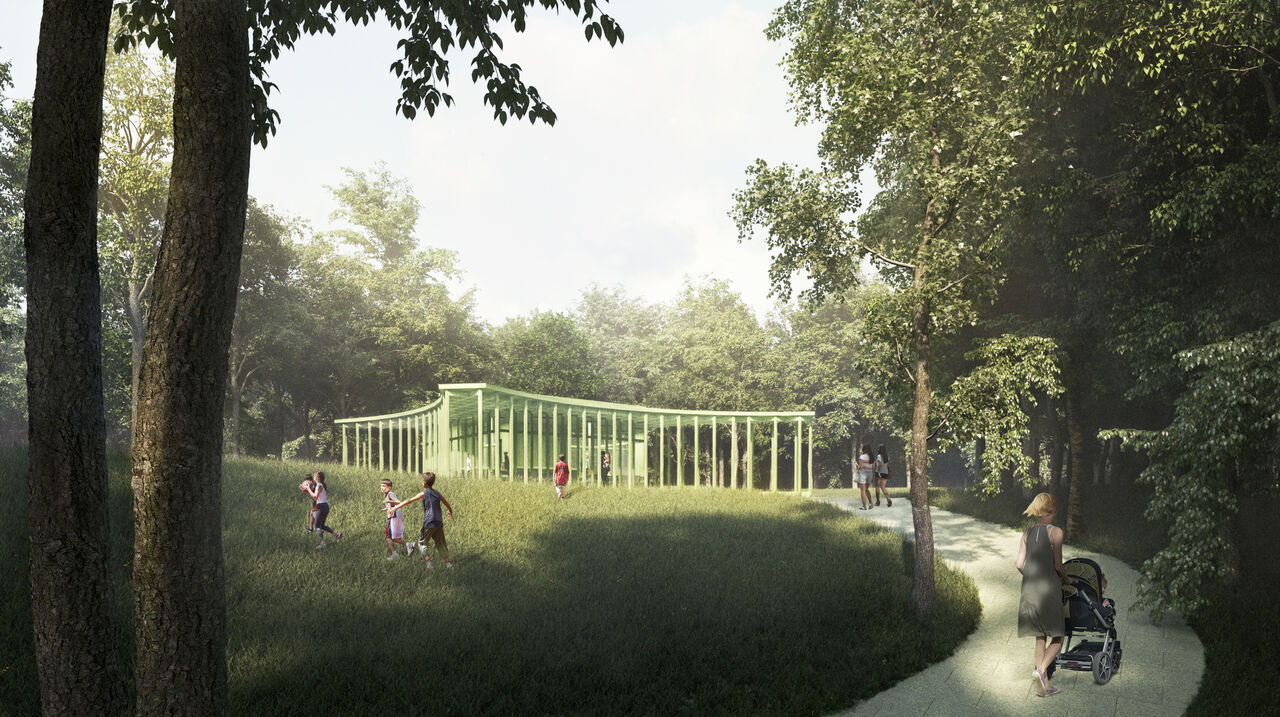 Eco school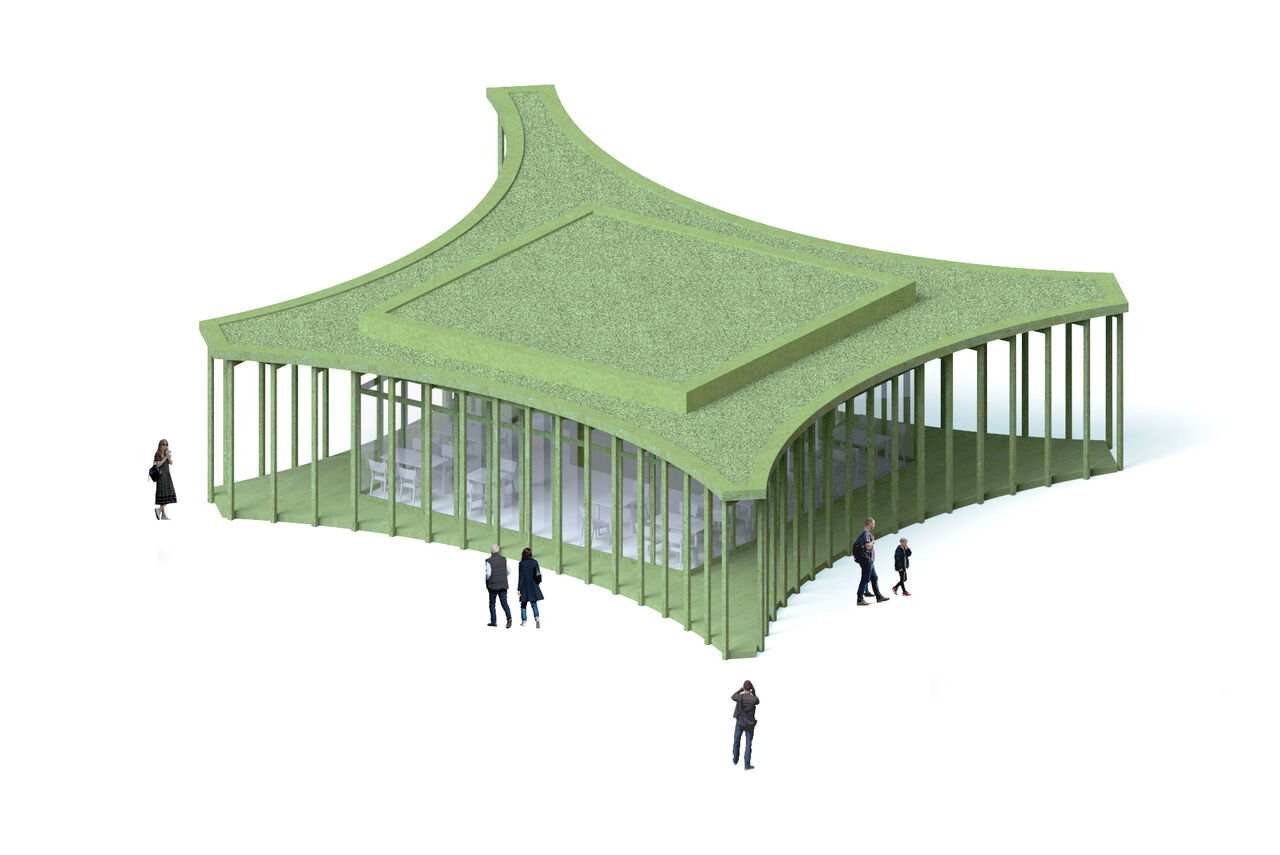 Sports square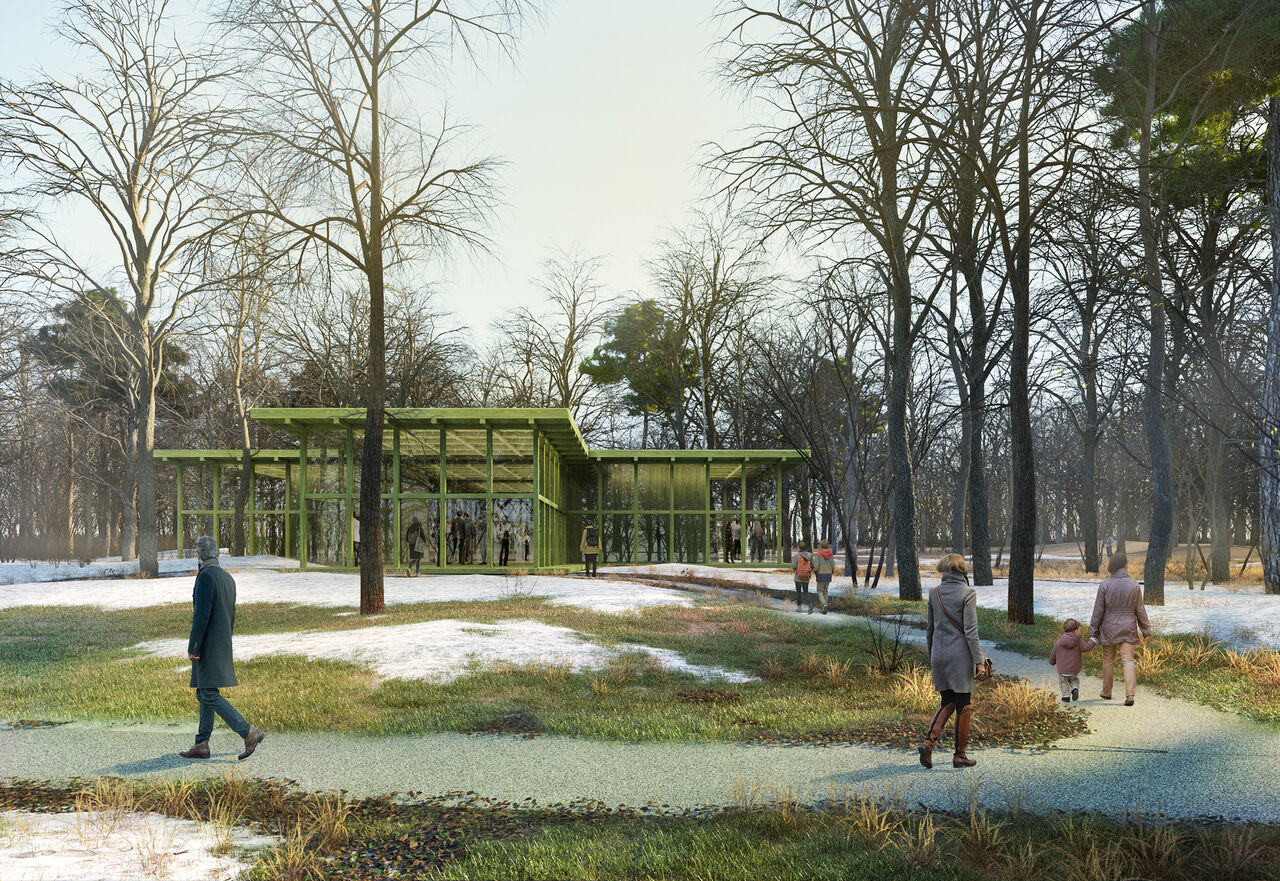 Rental center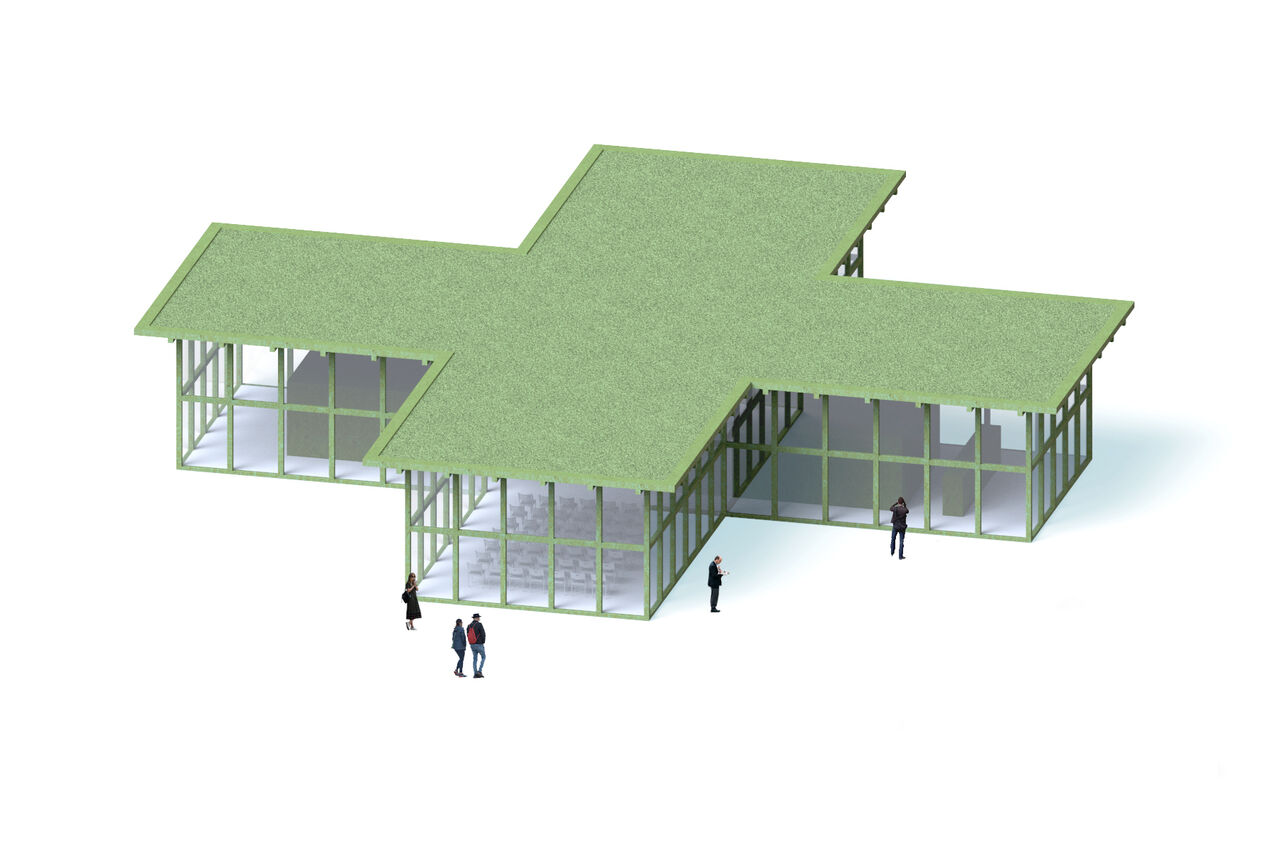 Rental center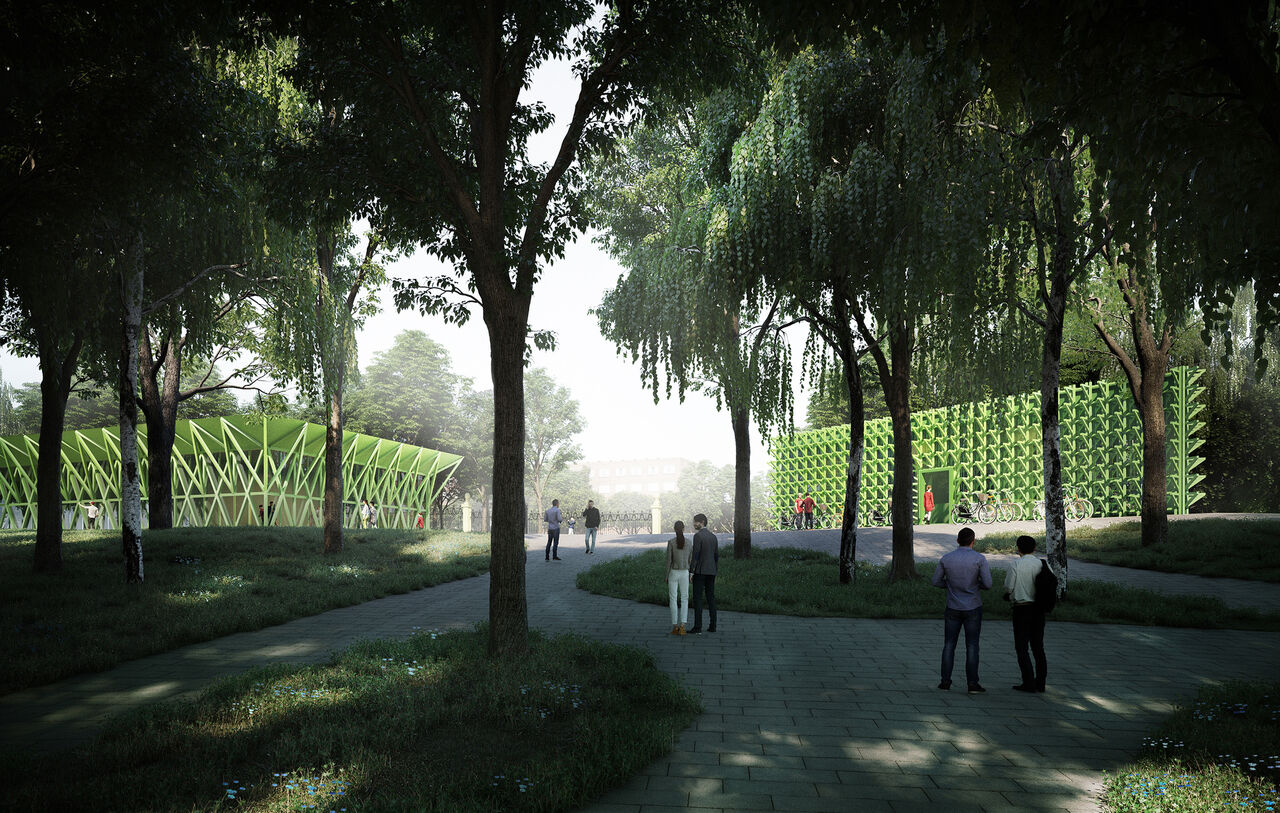 Winter garden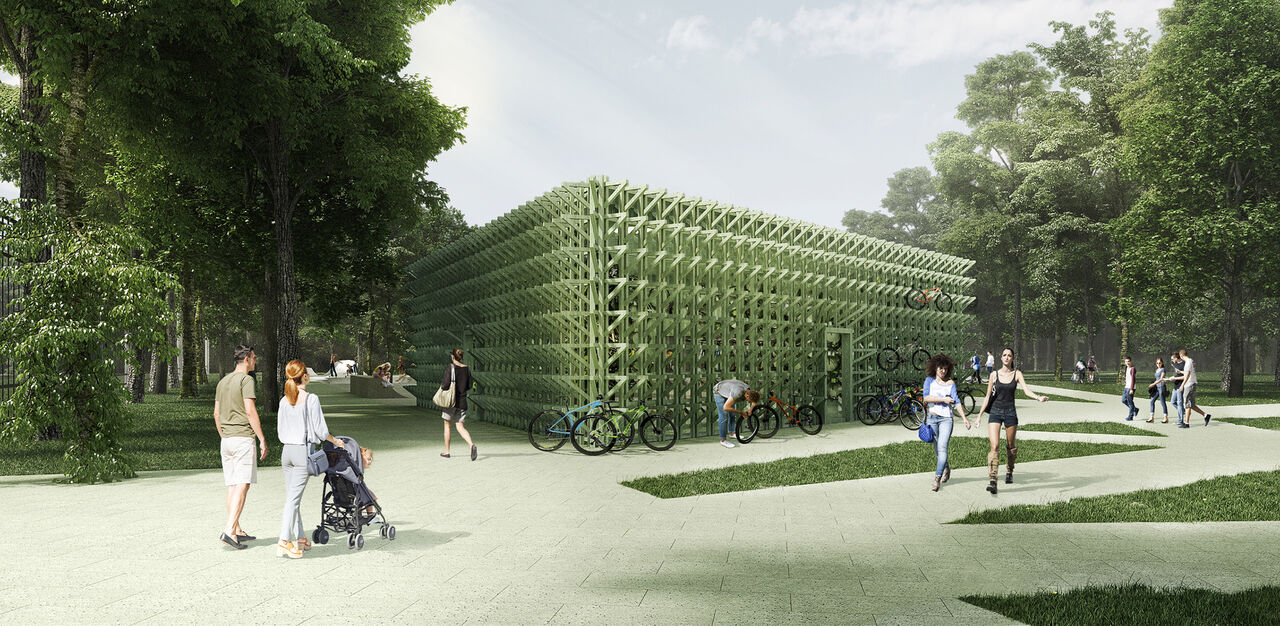 Winter garden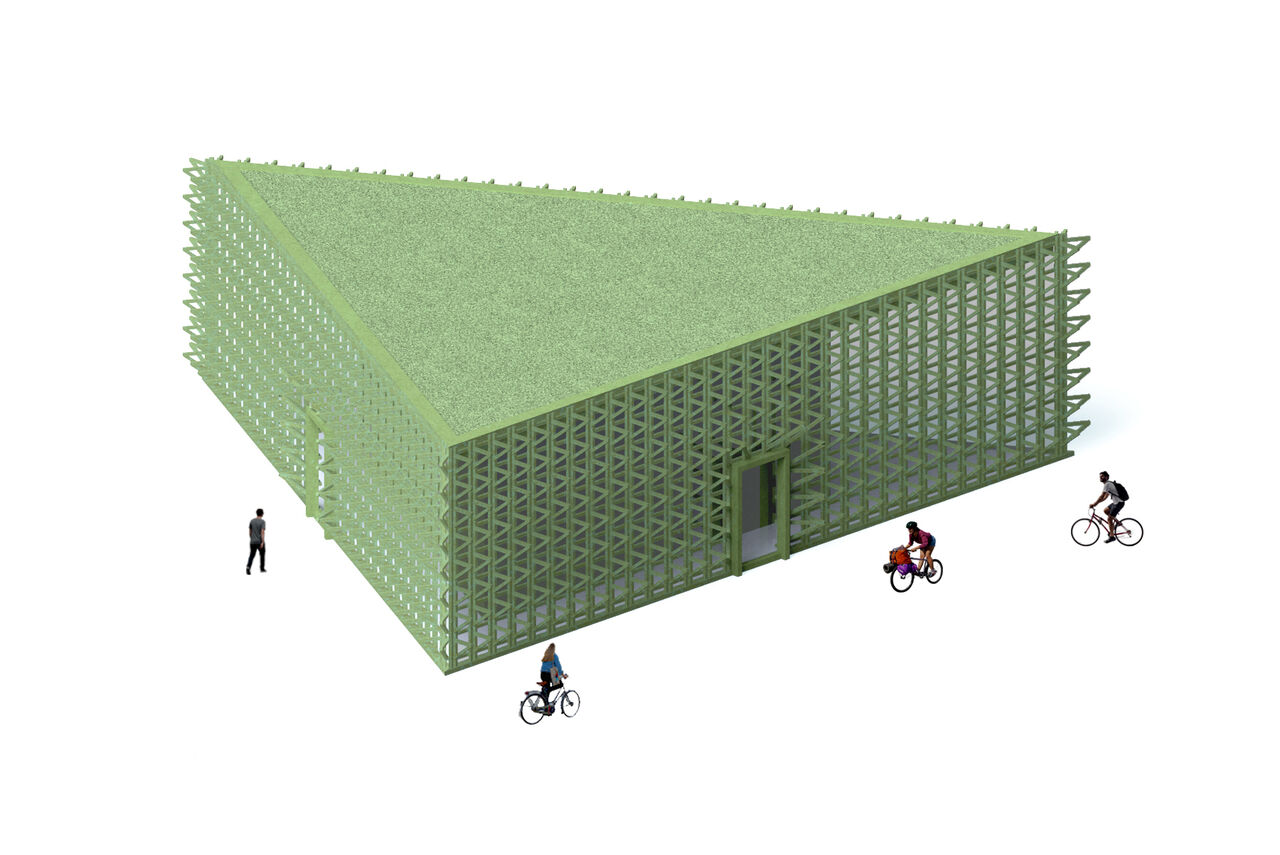 Kiosks in the park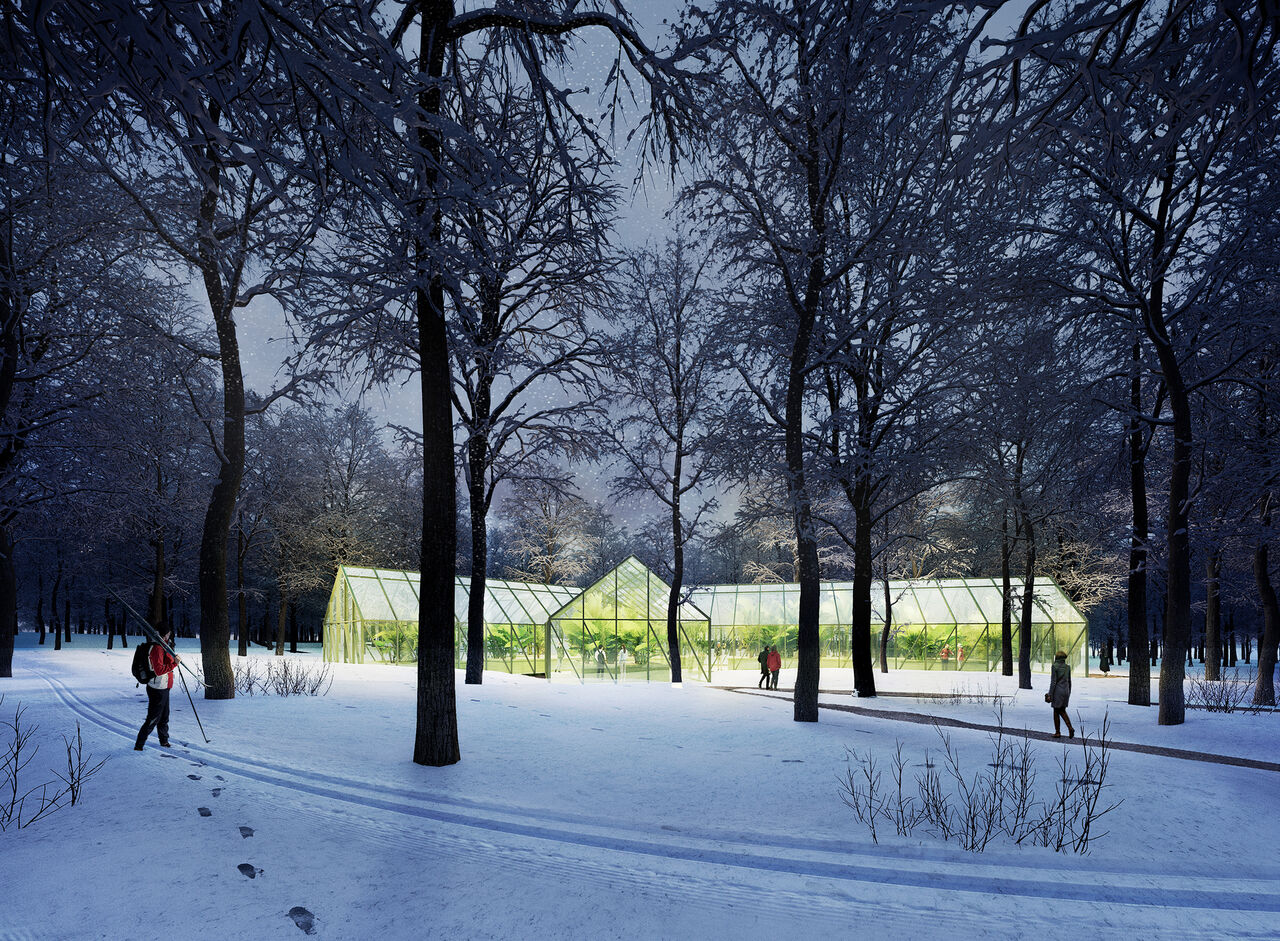 Kiosks in the park