Air Box Msk
Nike Sport Center, Competition 1st Prize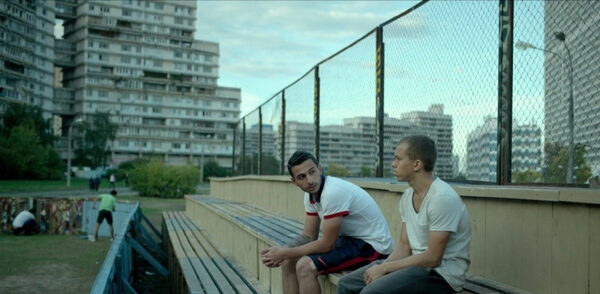 New sports center, playground and social space is an innovative typlogy of "superbox", a building which interacts with the surrounding sportive landscape and serves like infrastructure for the sportsmen in the park.
Air BOX Msk is a 4,685-square-meter site for sports in Gorky Park that includes an outdoor football court, basketball court and a multifunctional sports hall for fitness, yoga and athletic pursuits. It also is a home for Moscow's NIKE running club. The whole site is an open public space and the entry to the building, as well as trainings and classes, is free for everyone.
1st prize in international competition. Built.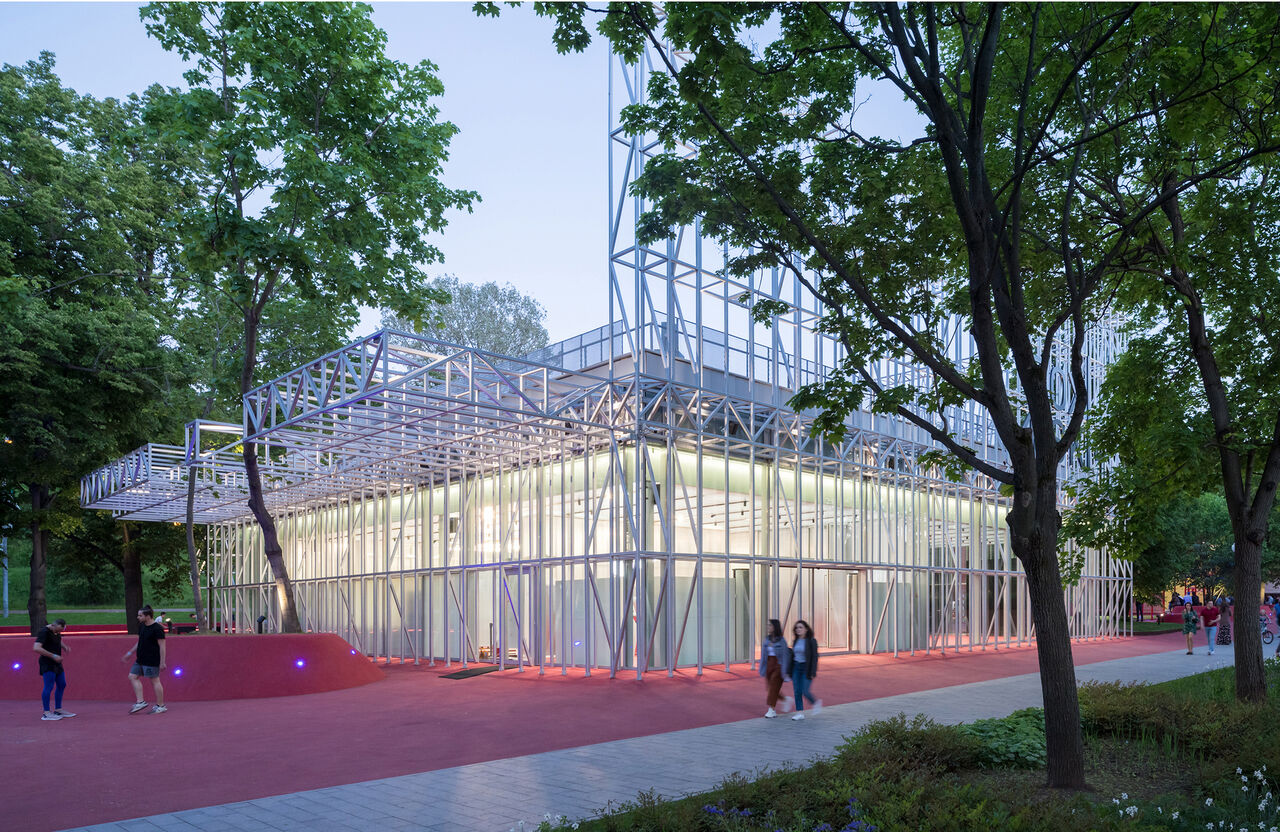 (с) Iwan Baan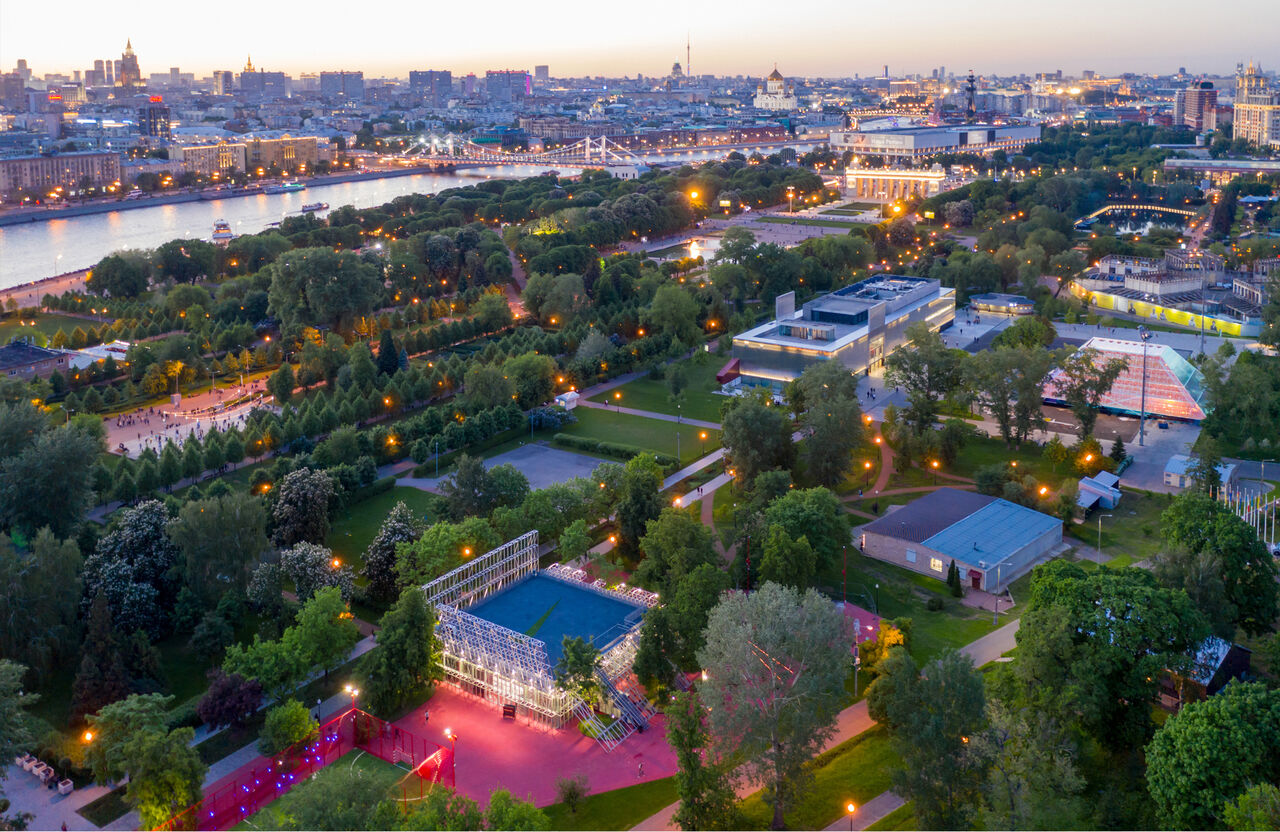 (с) Iwan Baan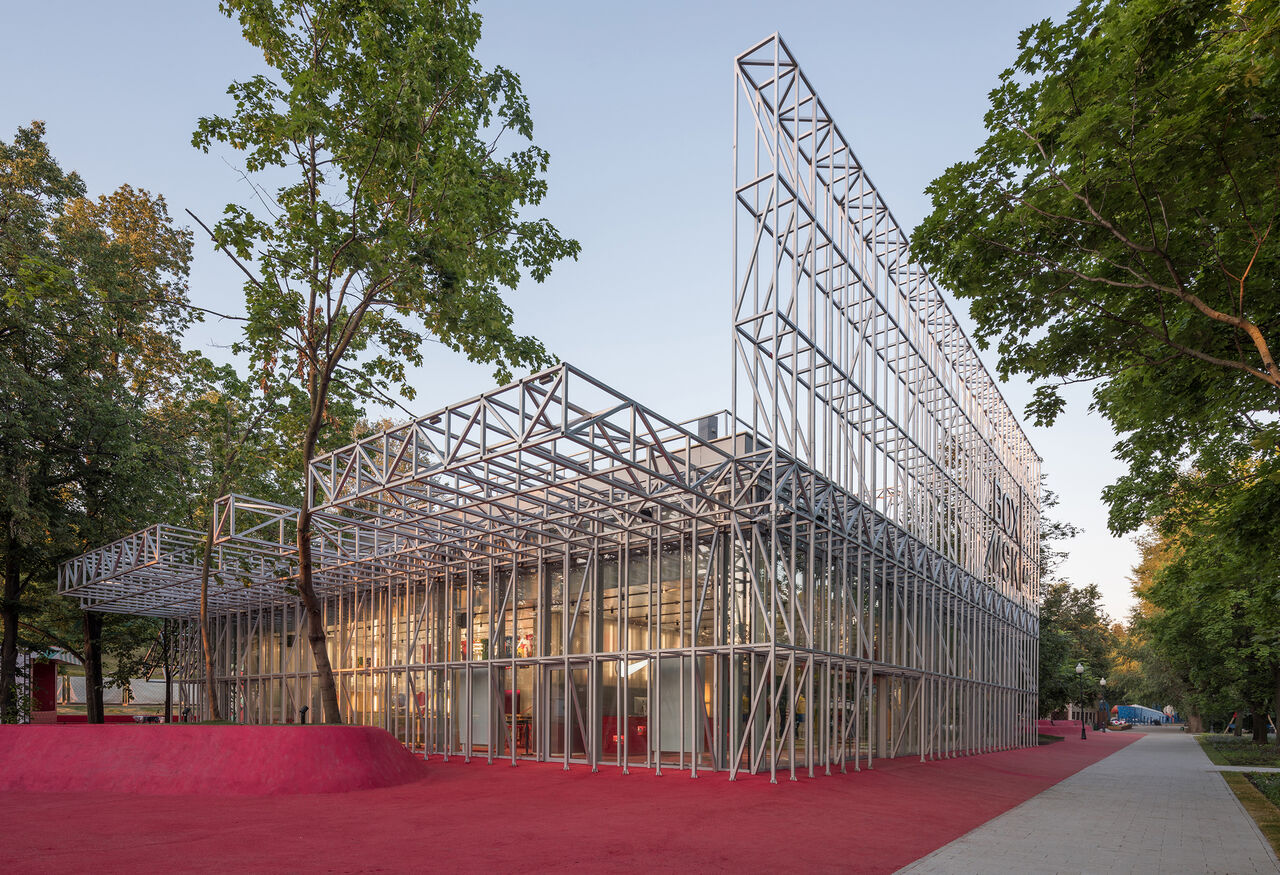 The main architectural intention of the project was to create a transparent structure underlining the accessibility of the space. The façade with its 3-dimensional metal lattice functions as a membrane between interior space and the park, letting inside the air, the light and the people flows.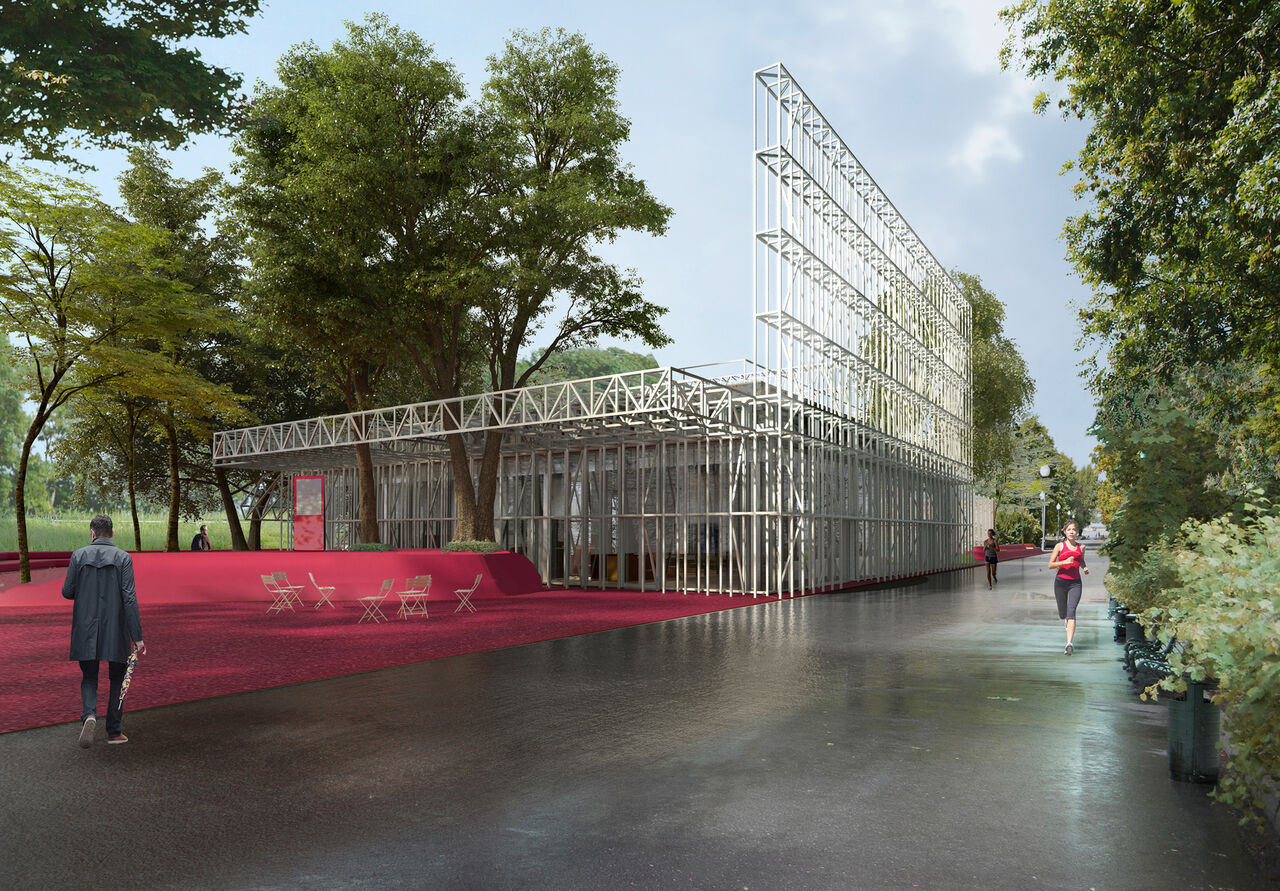 Competition 3D rendering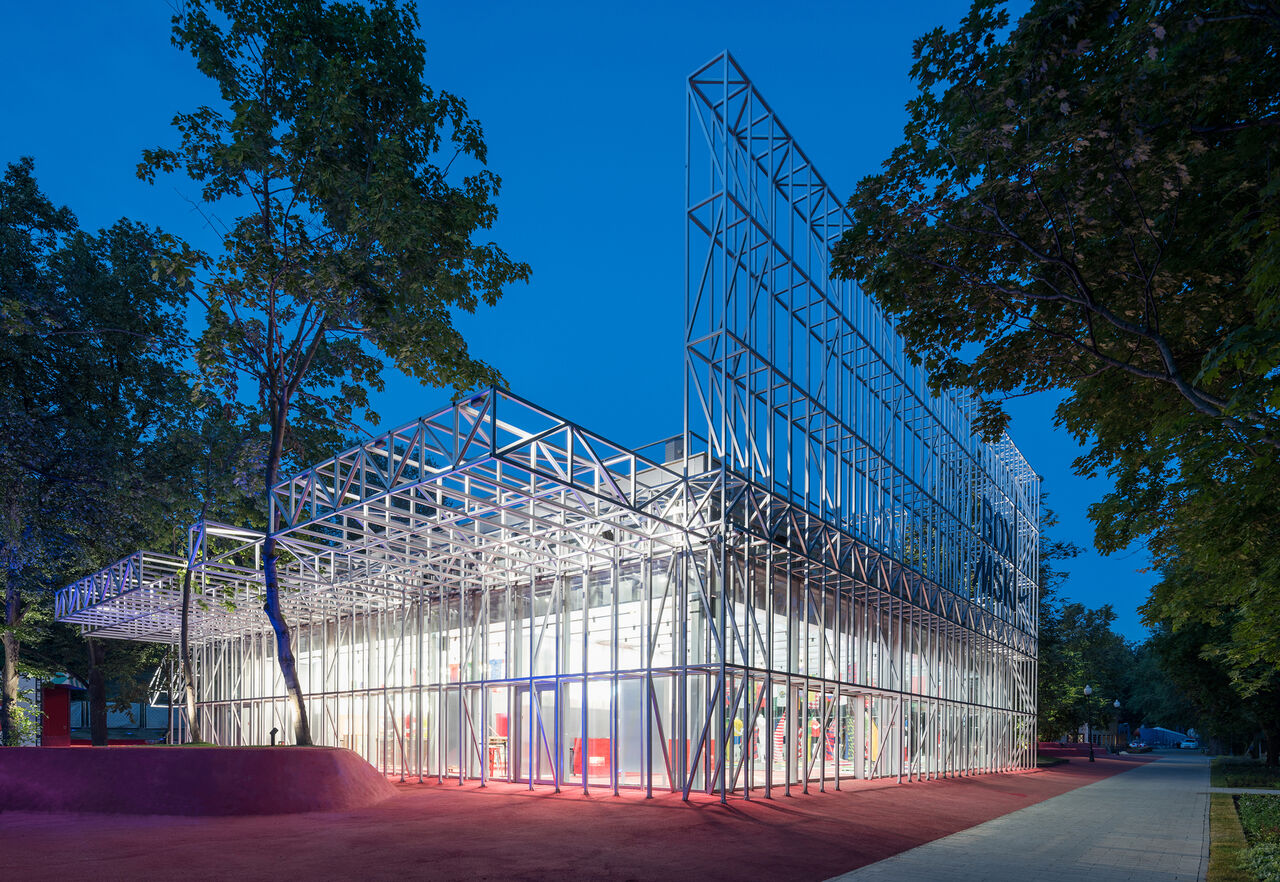 Box Msk is a 'Naked' structure, see-through and transparent, revealing all the processes inside: even the MEP room with all its installations and cores is completely visible from the street.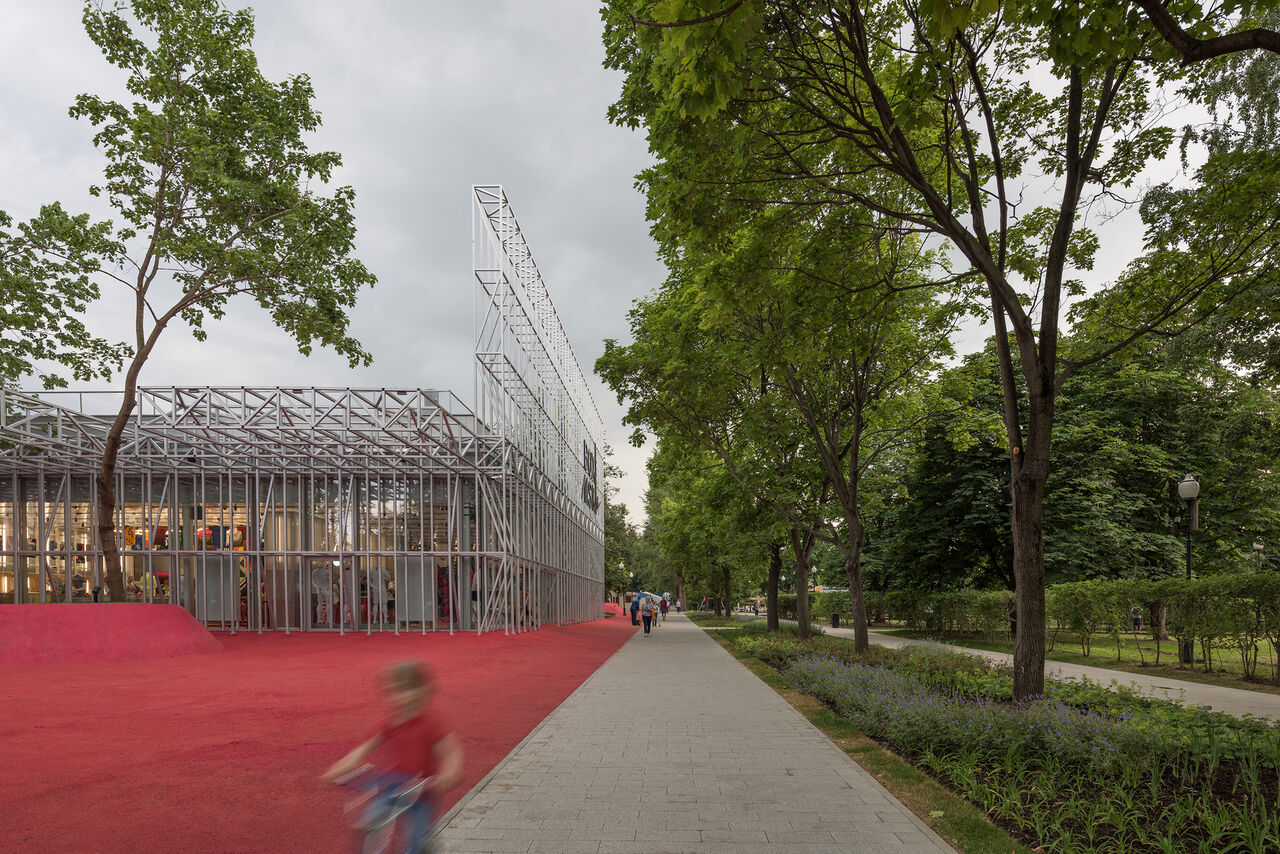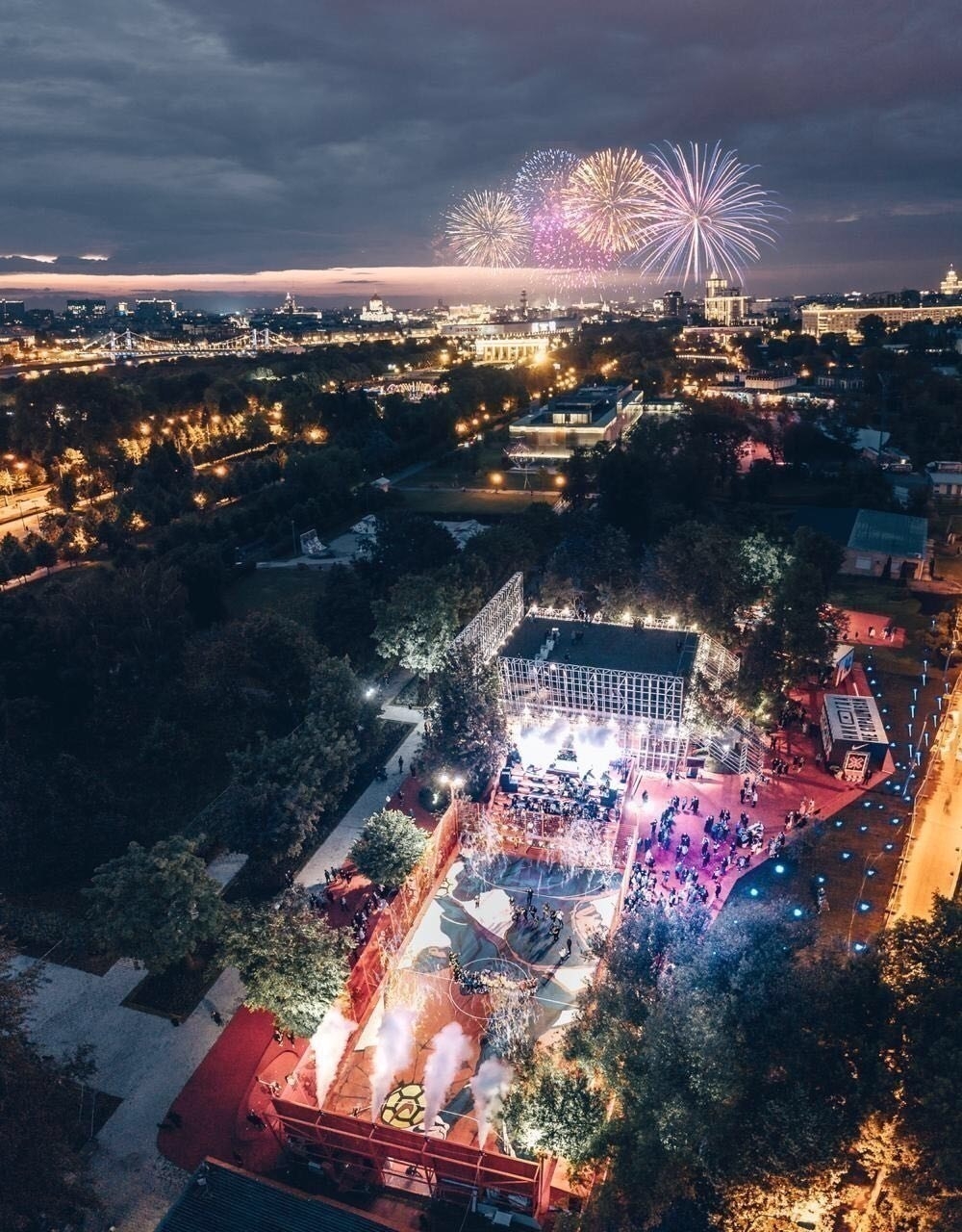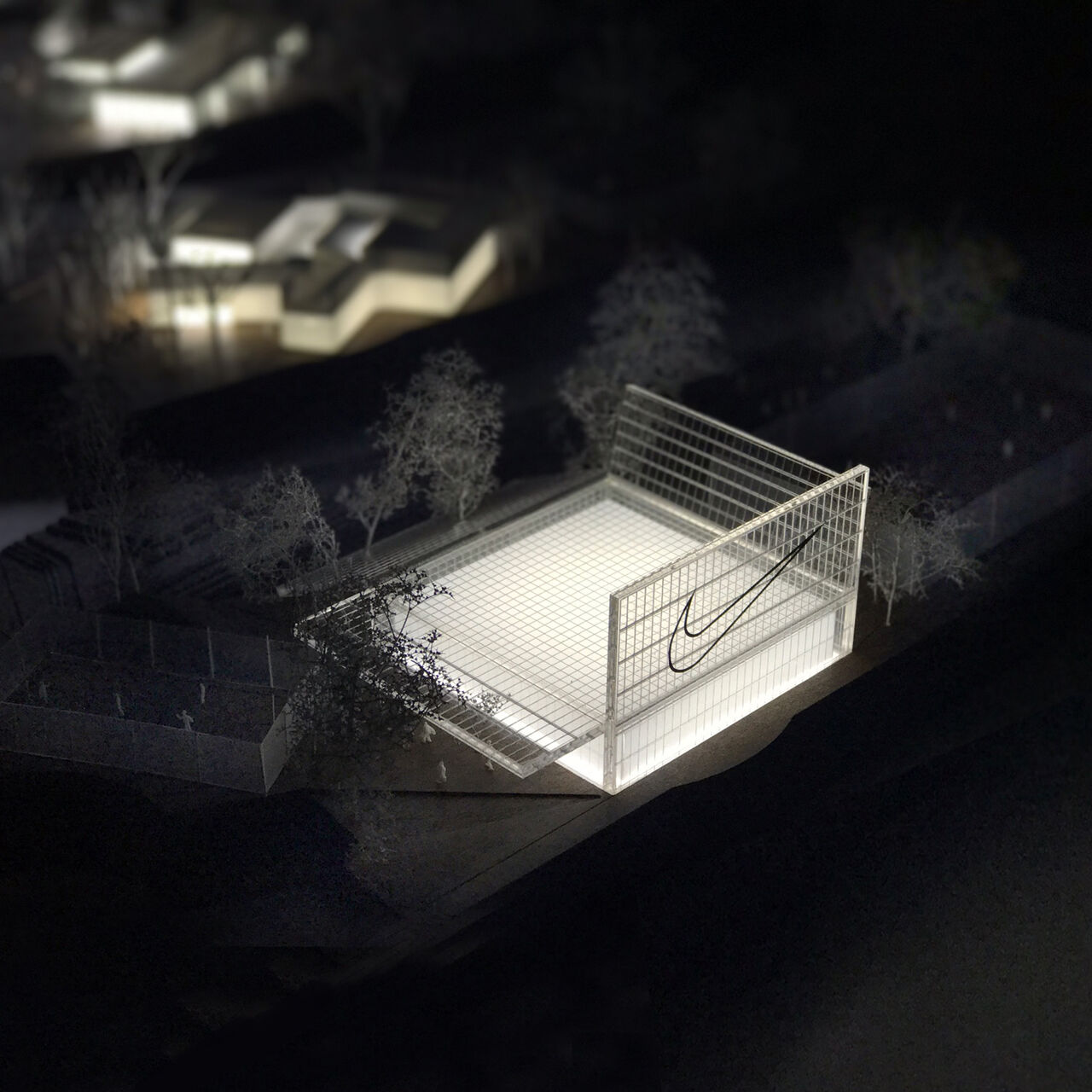 Physical Model by Studio 911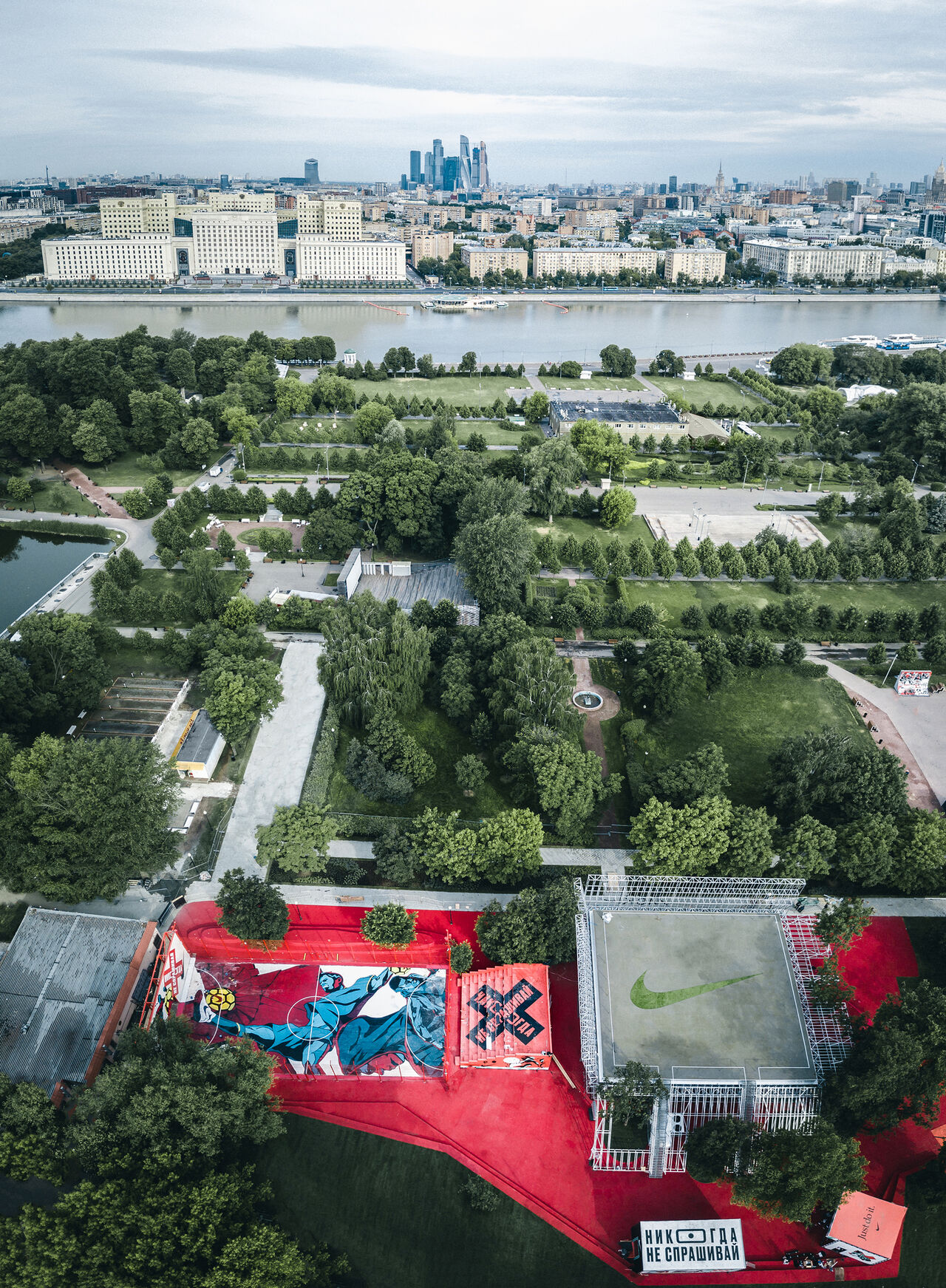 Bright magenta floor works on the contrast with the greenery of the park and provides energy for sports achievements.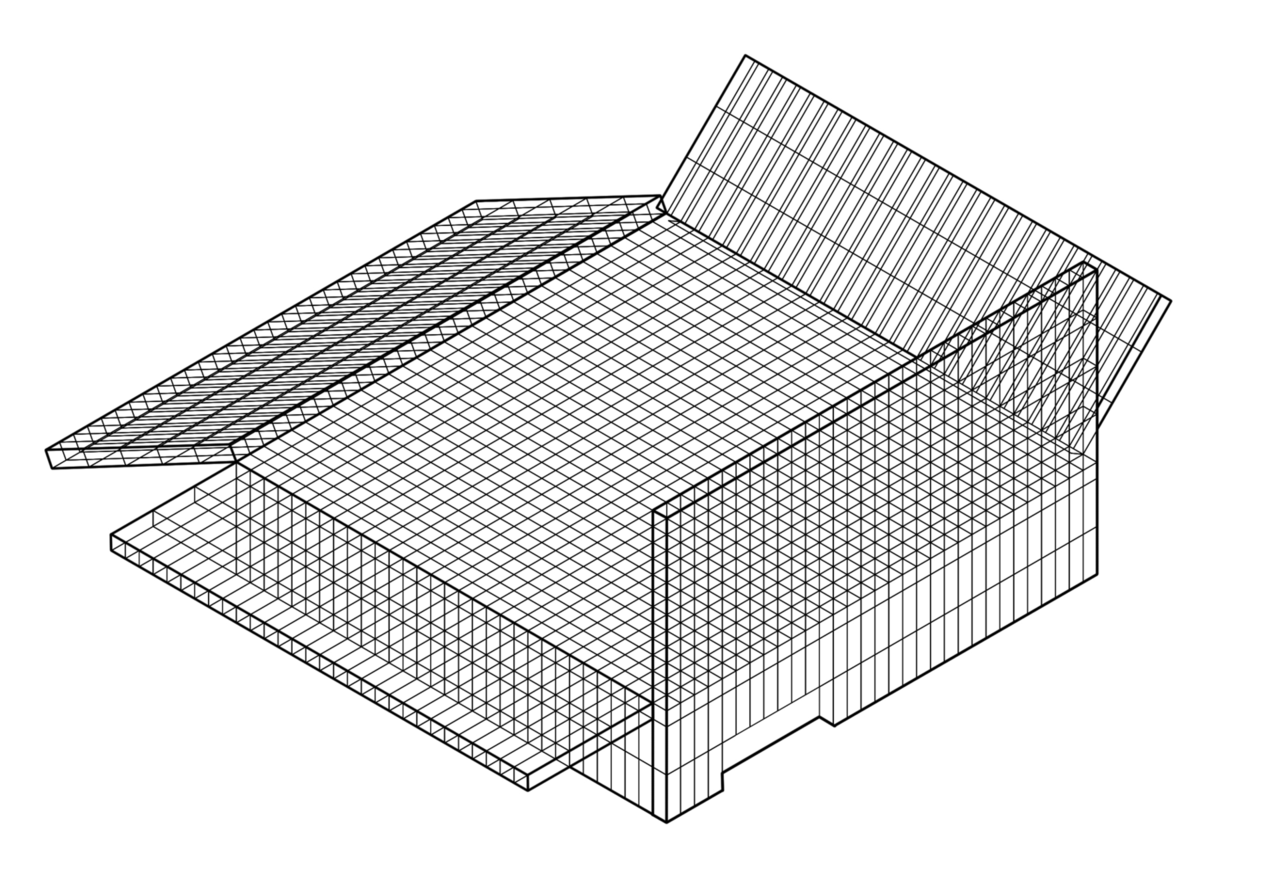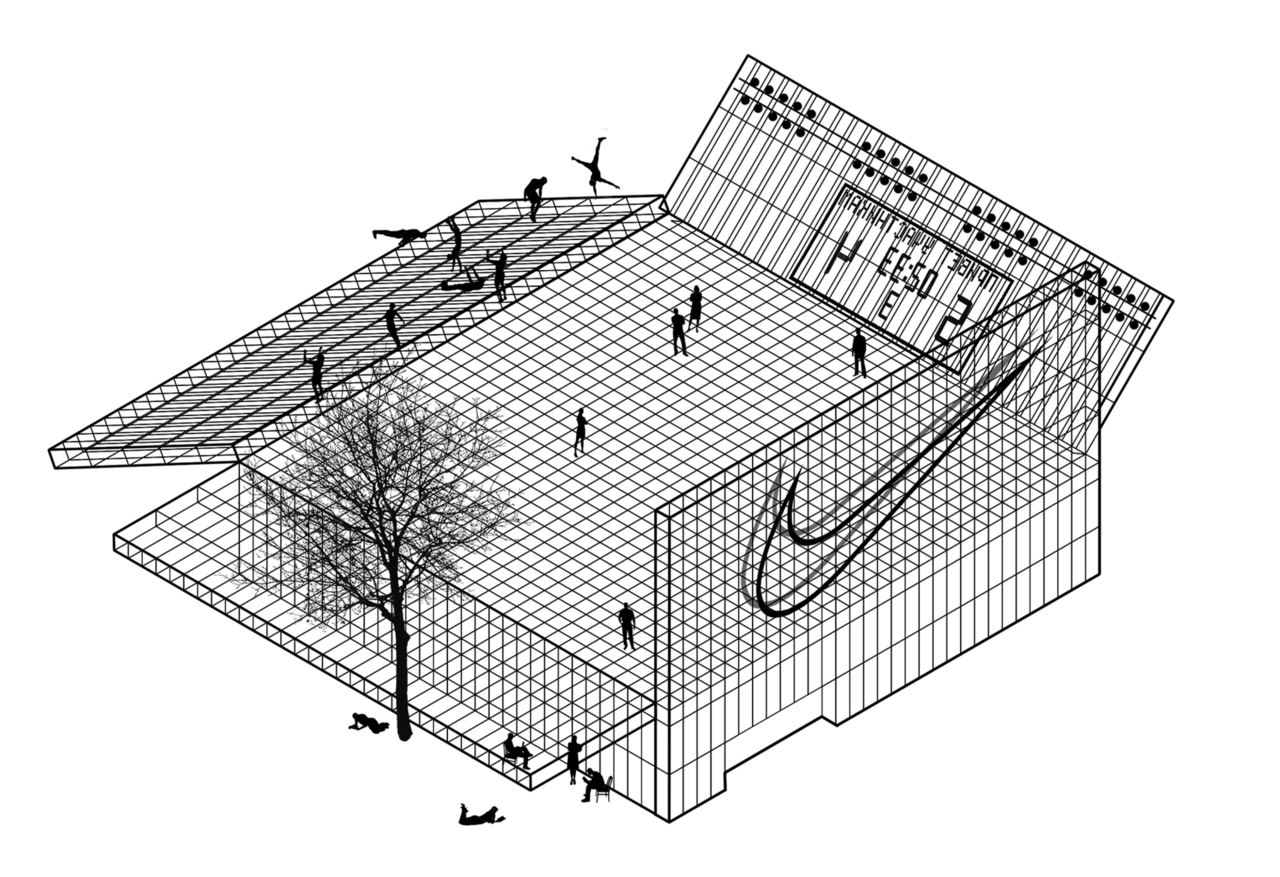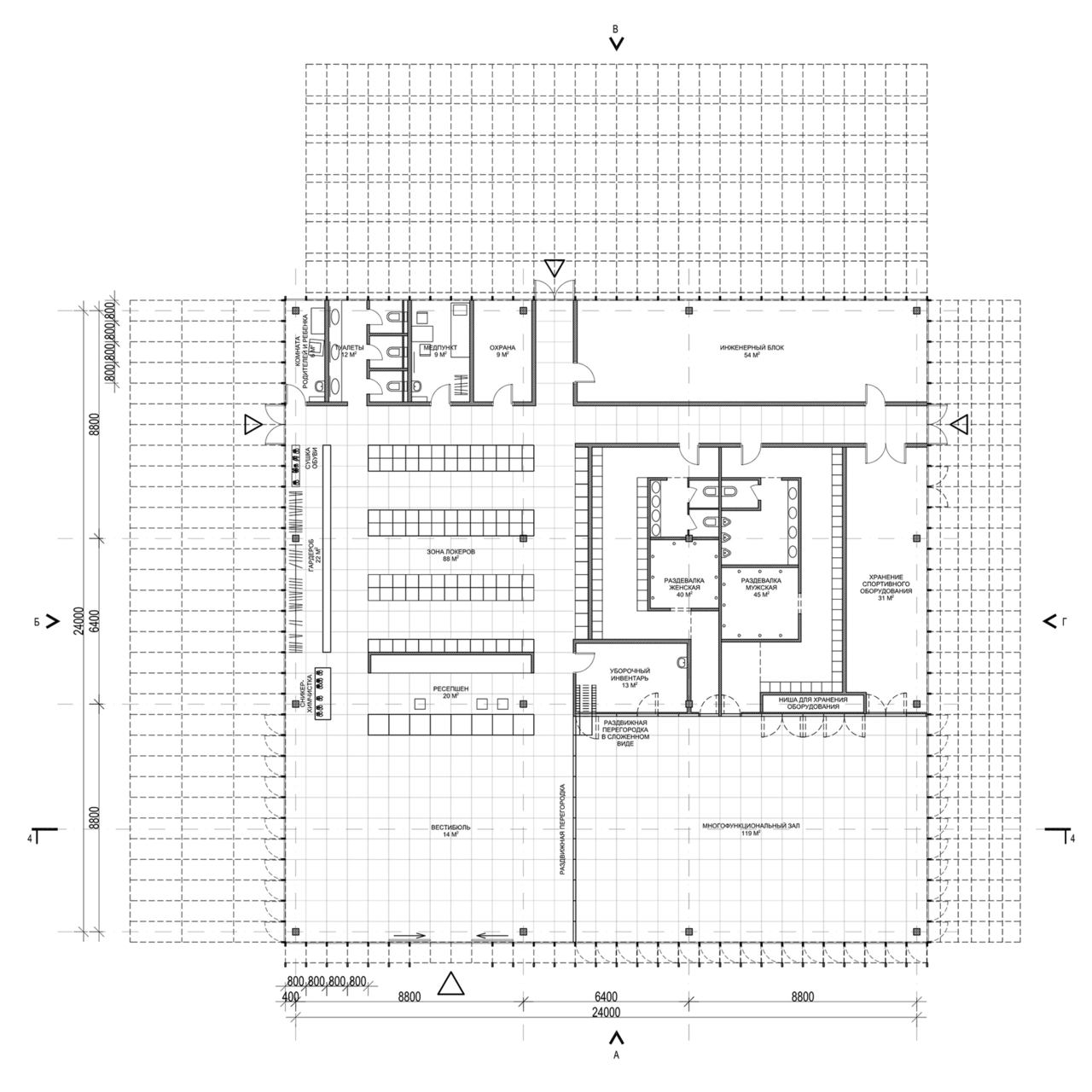 Simple square plan of the building is divided into 4 conceptual parts: entrance hall, multi-purpose hall, dressing rooms / closet zone, utility block. Transformable partition enables to unite the entrance hall and the multi-purpose hall for specific events, while transparent walls of the facade visually unite the interior with the surrounding park.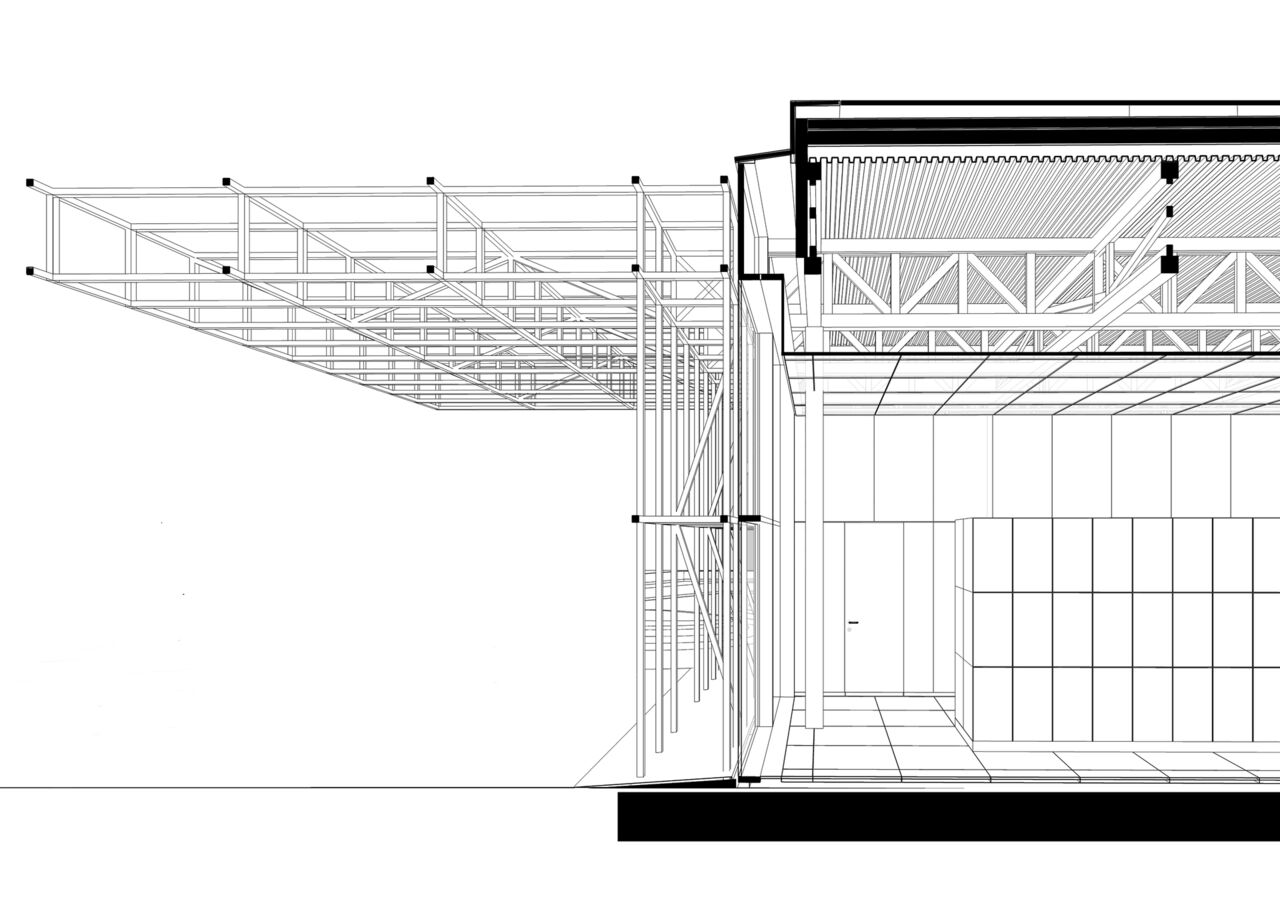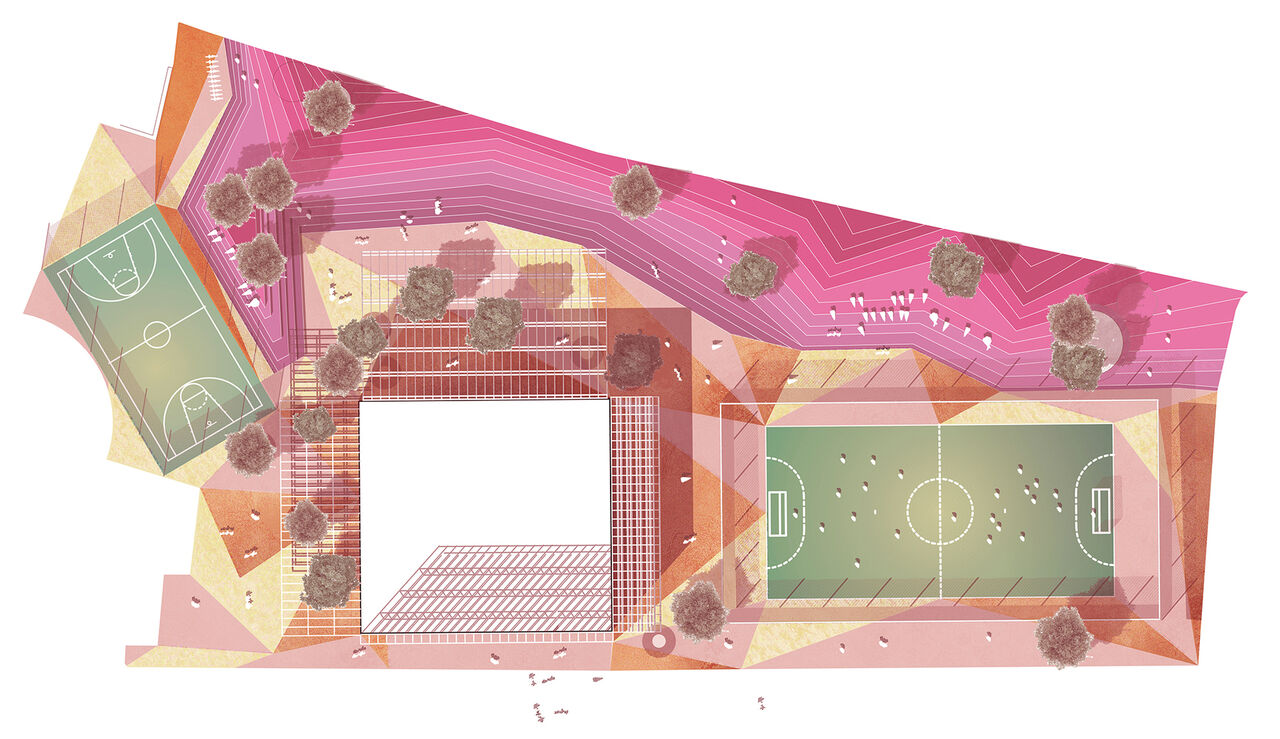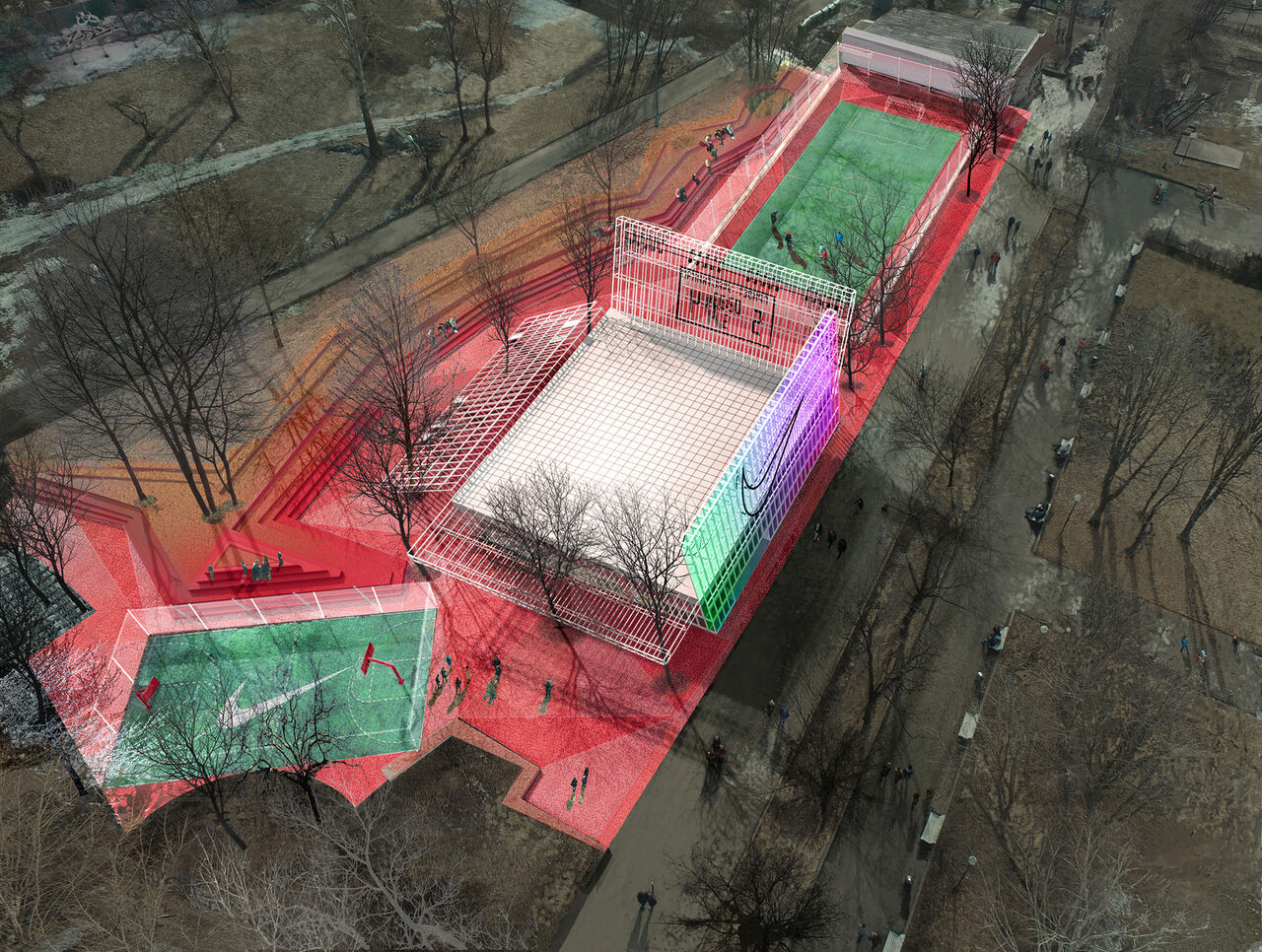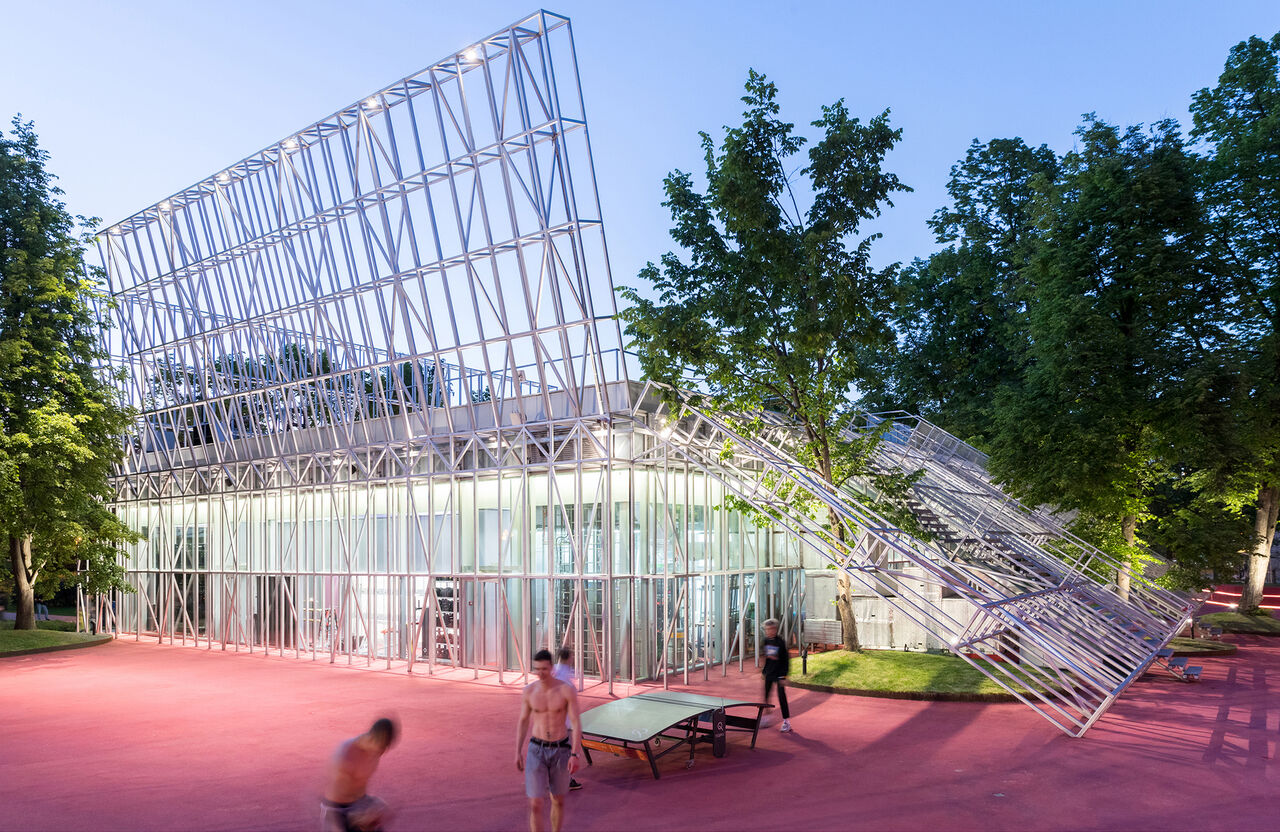 (с) Iwan Baan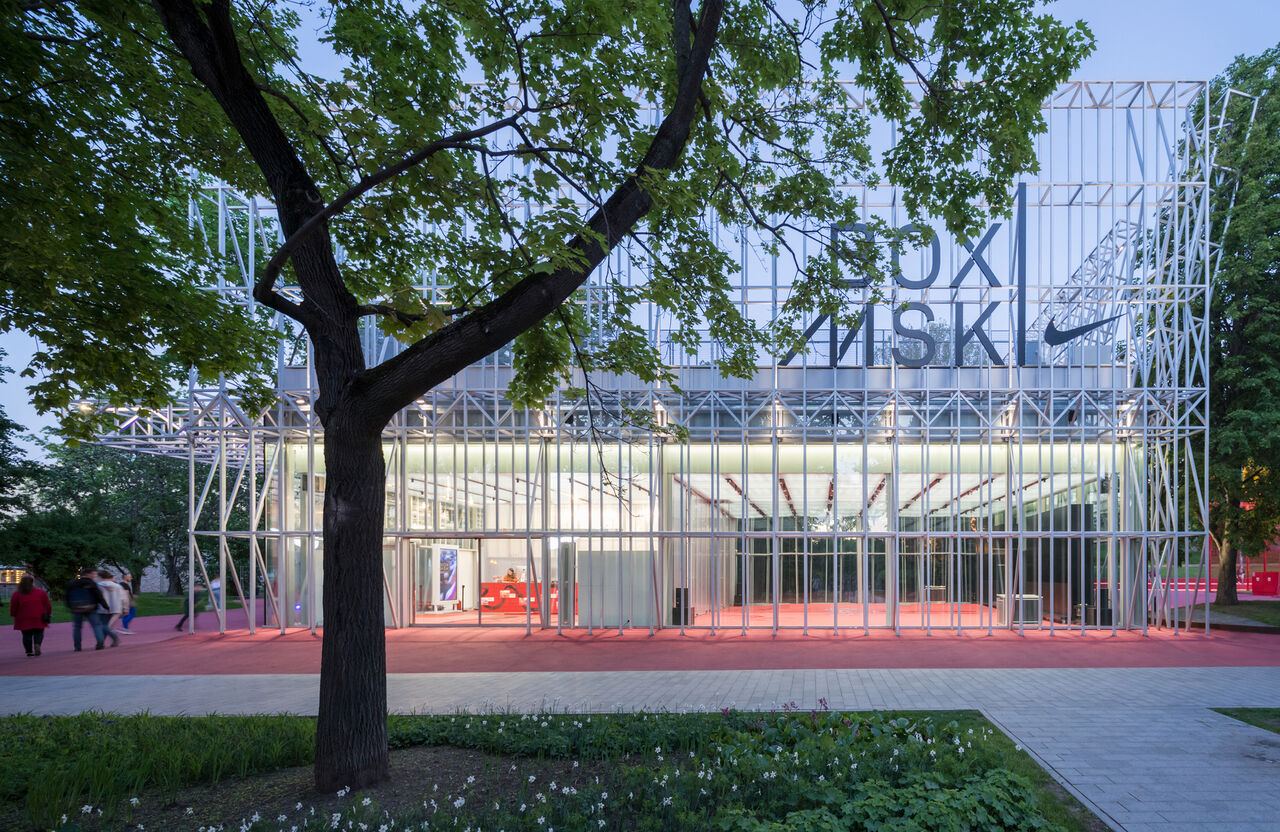 (с) Iwan Baan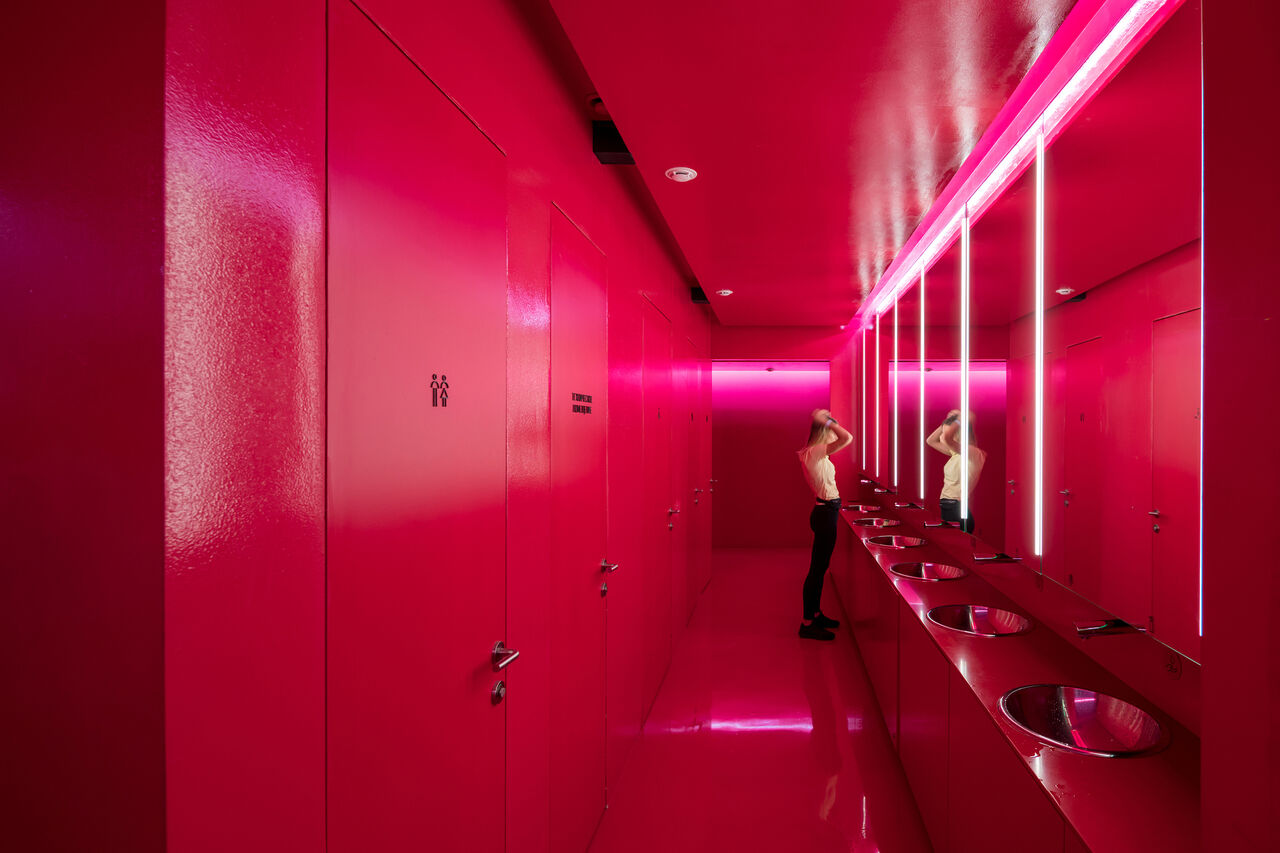 (с) Iwan Baan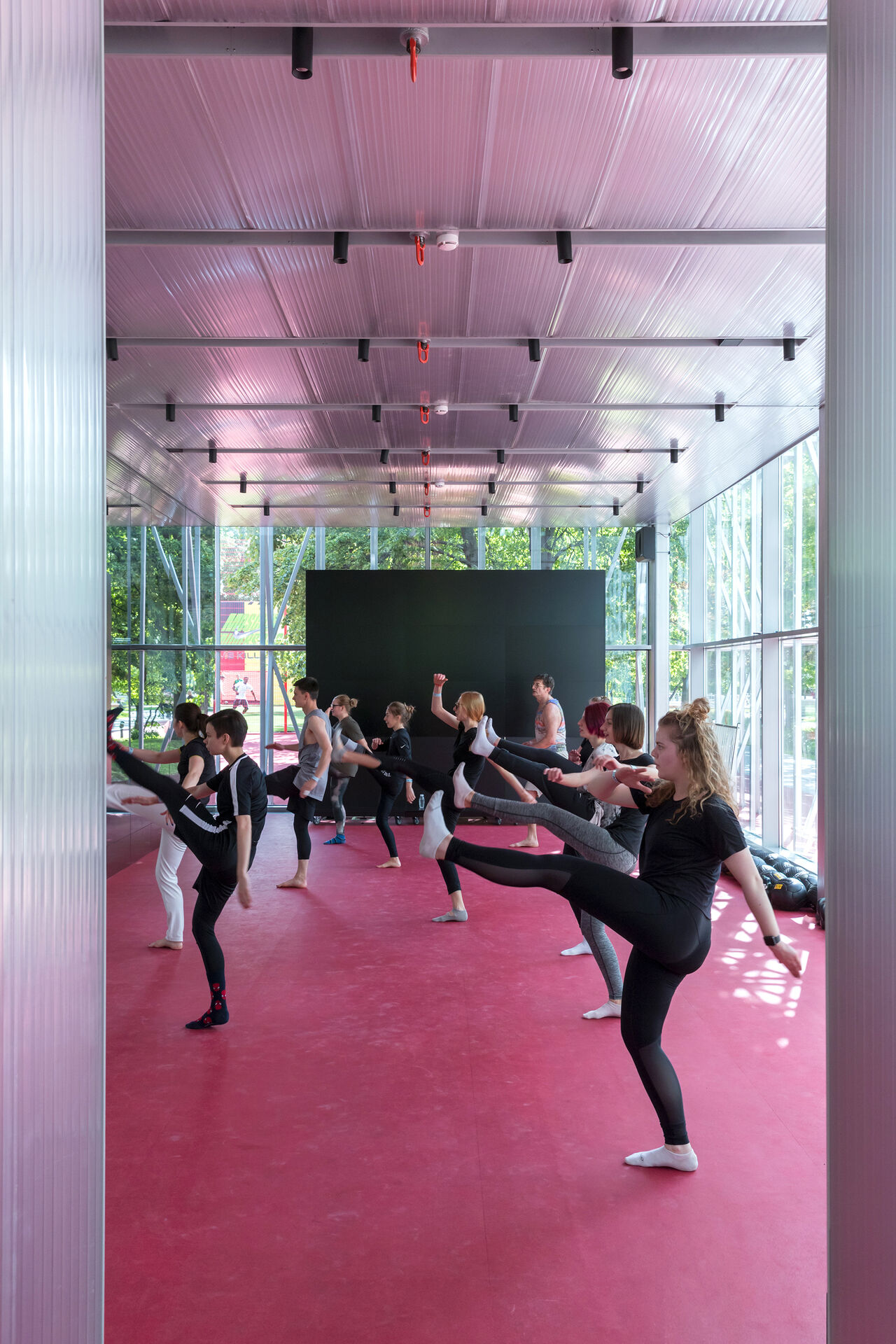 (с) Iwan Baan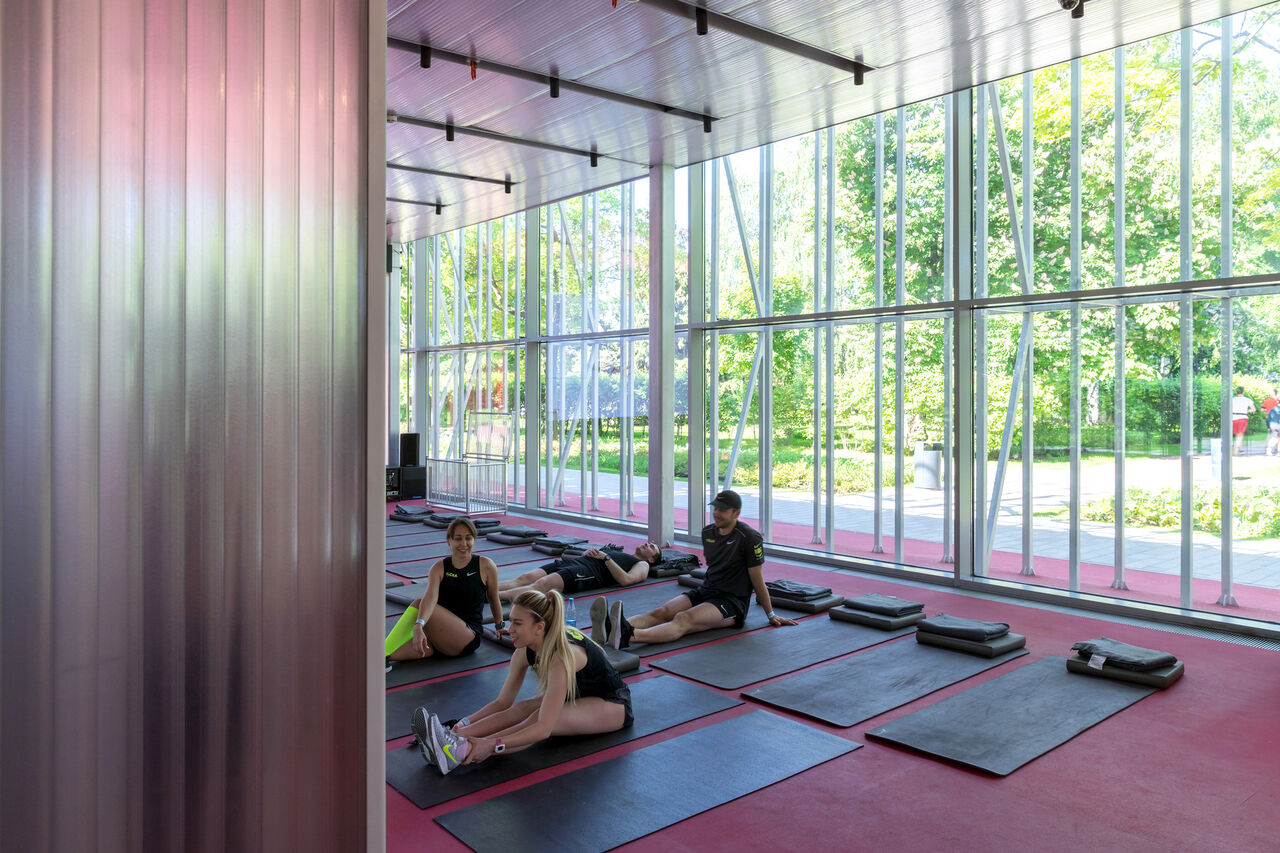 (с) Iwan Baan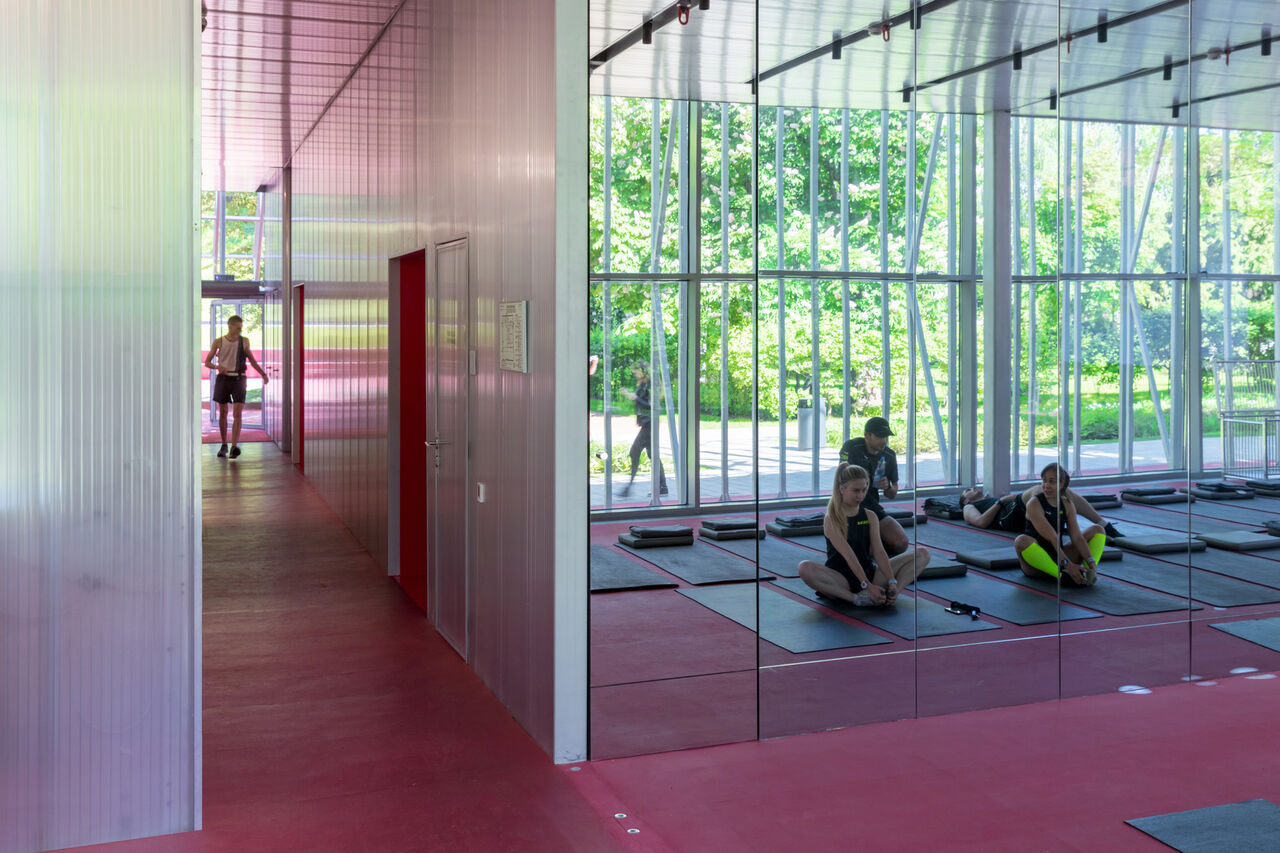 (с) Iwan Baan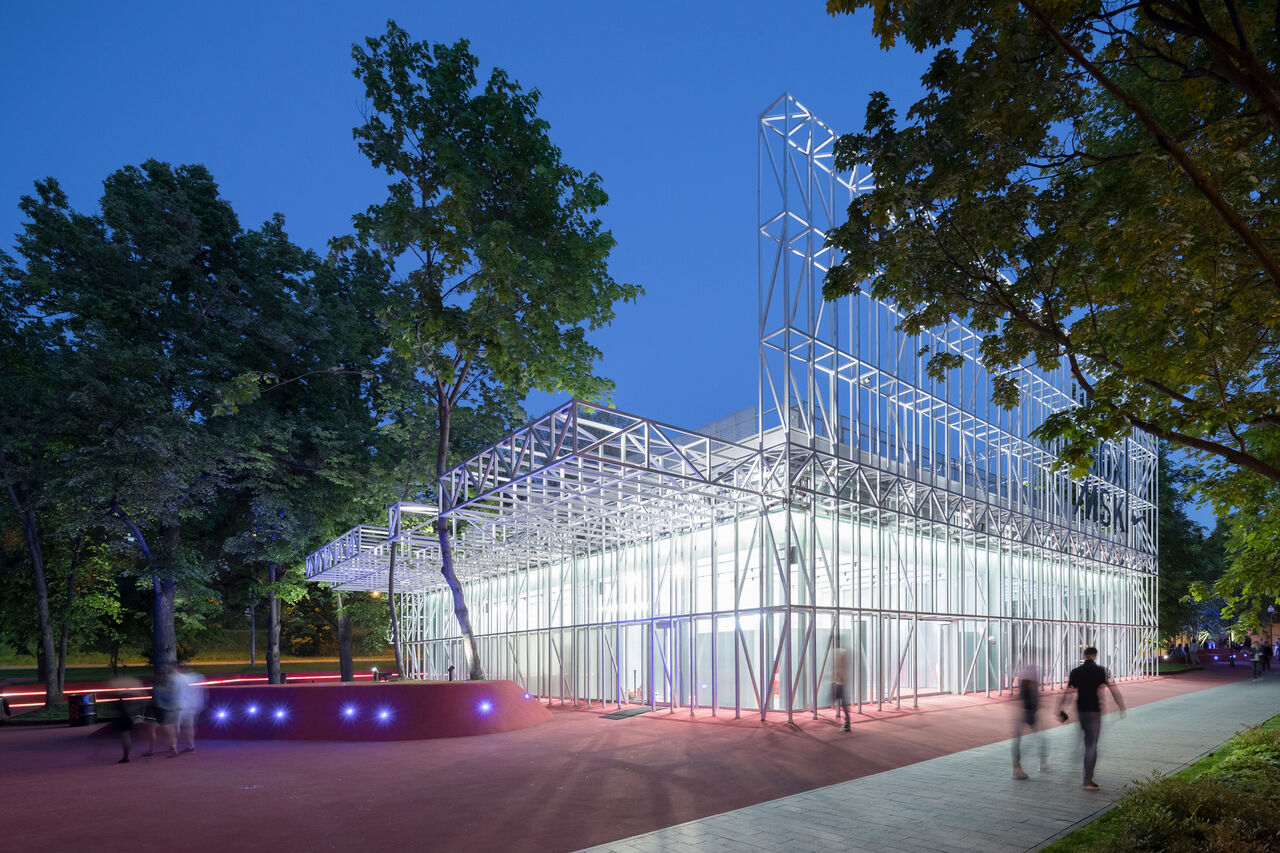 (с) Iwan Baan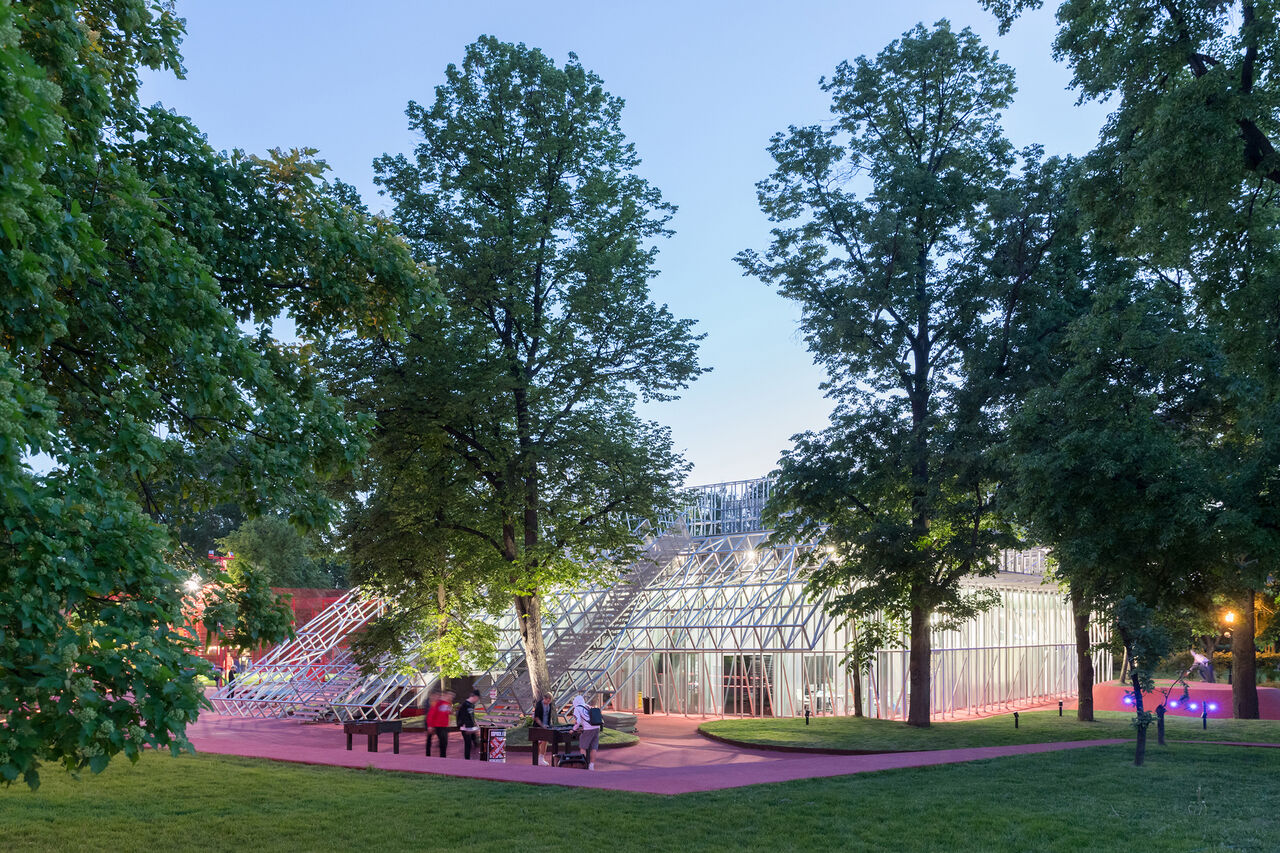 (с) Iwan Baan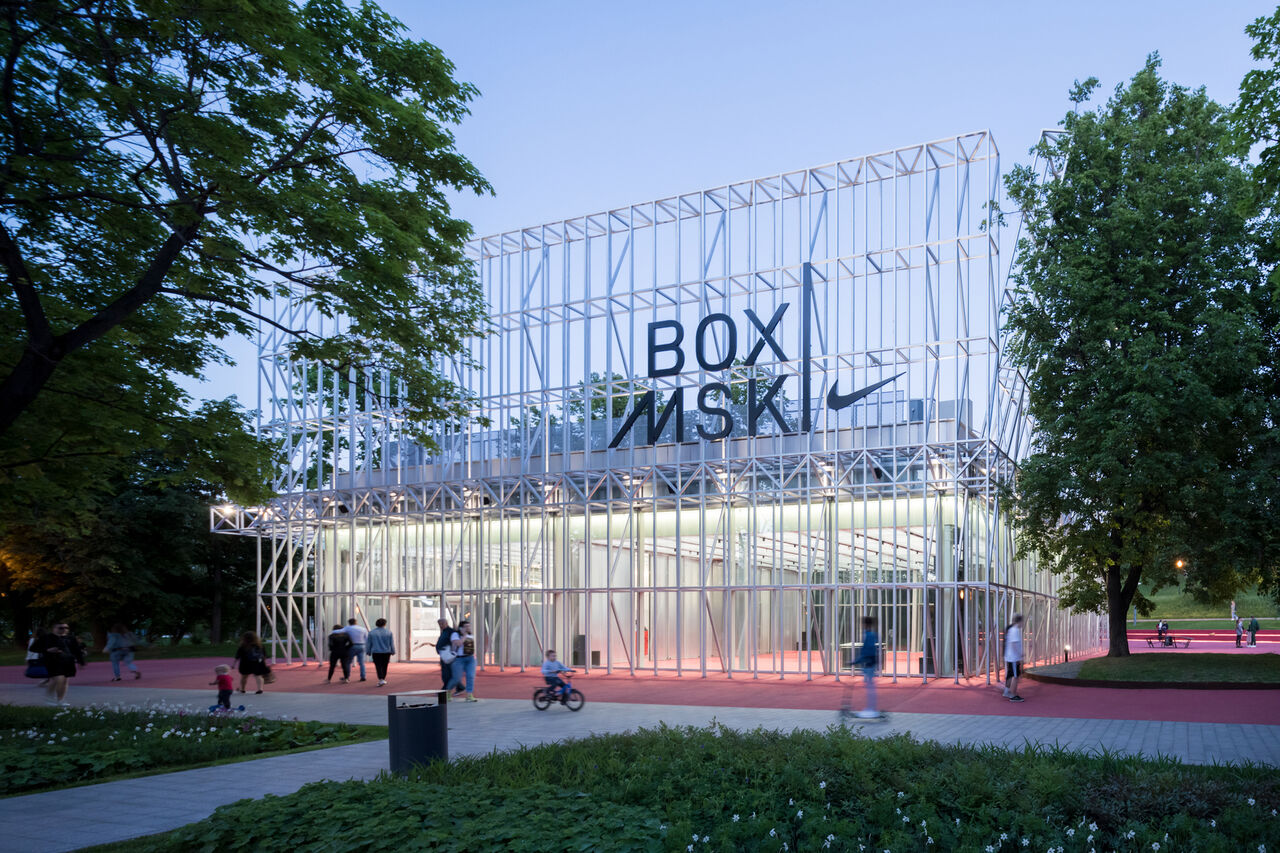 (с) Iwan Baan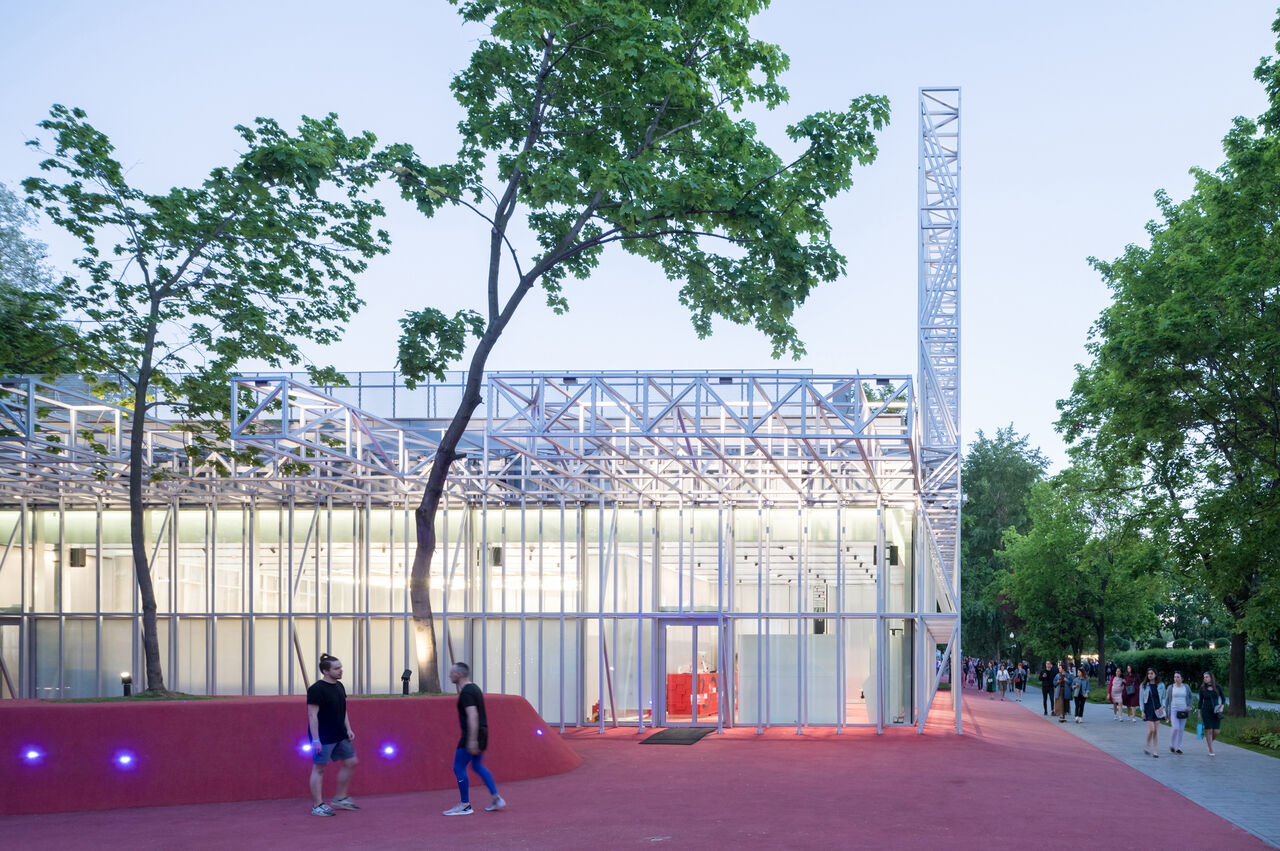 (с) Iwan Baan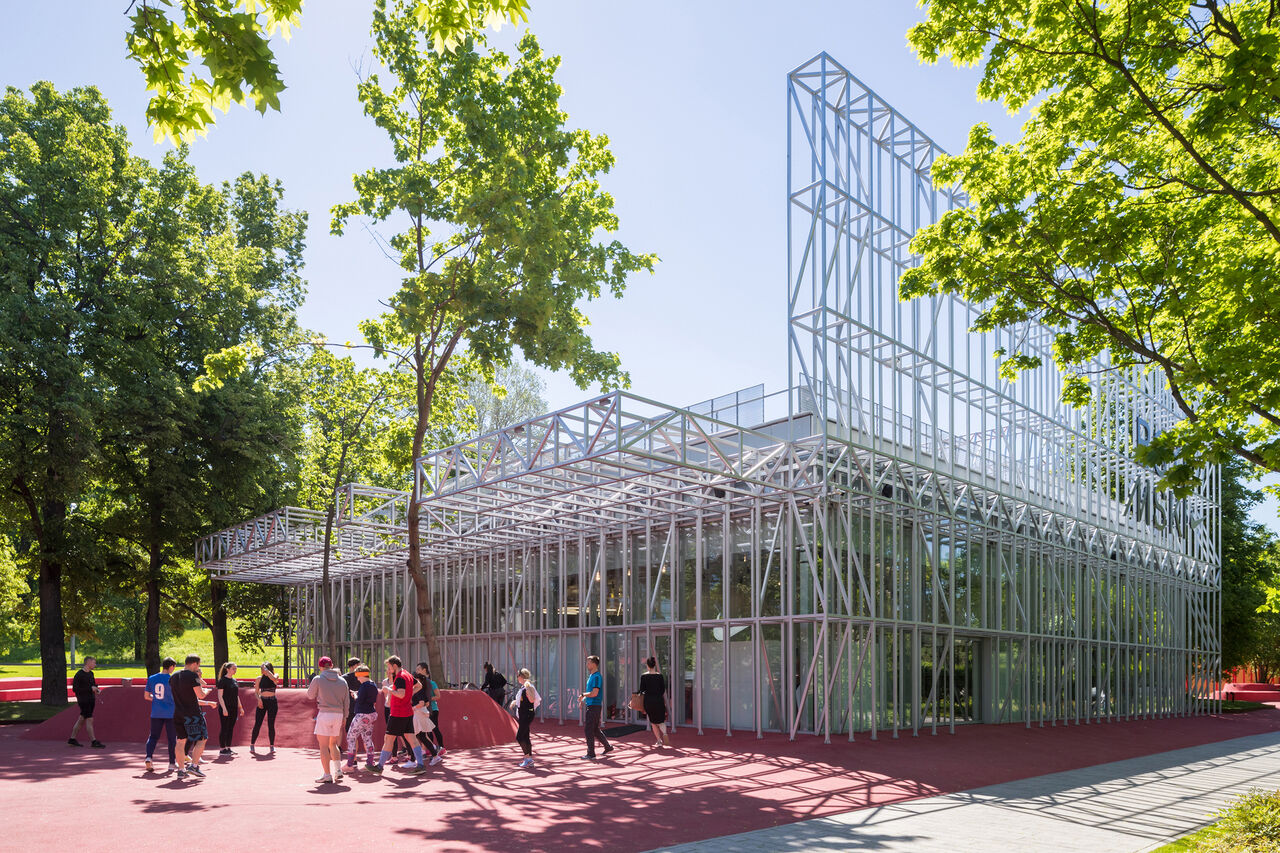 (с) Iwan Baan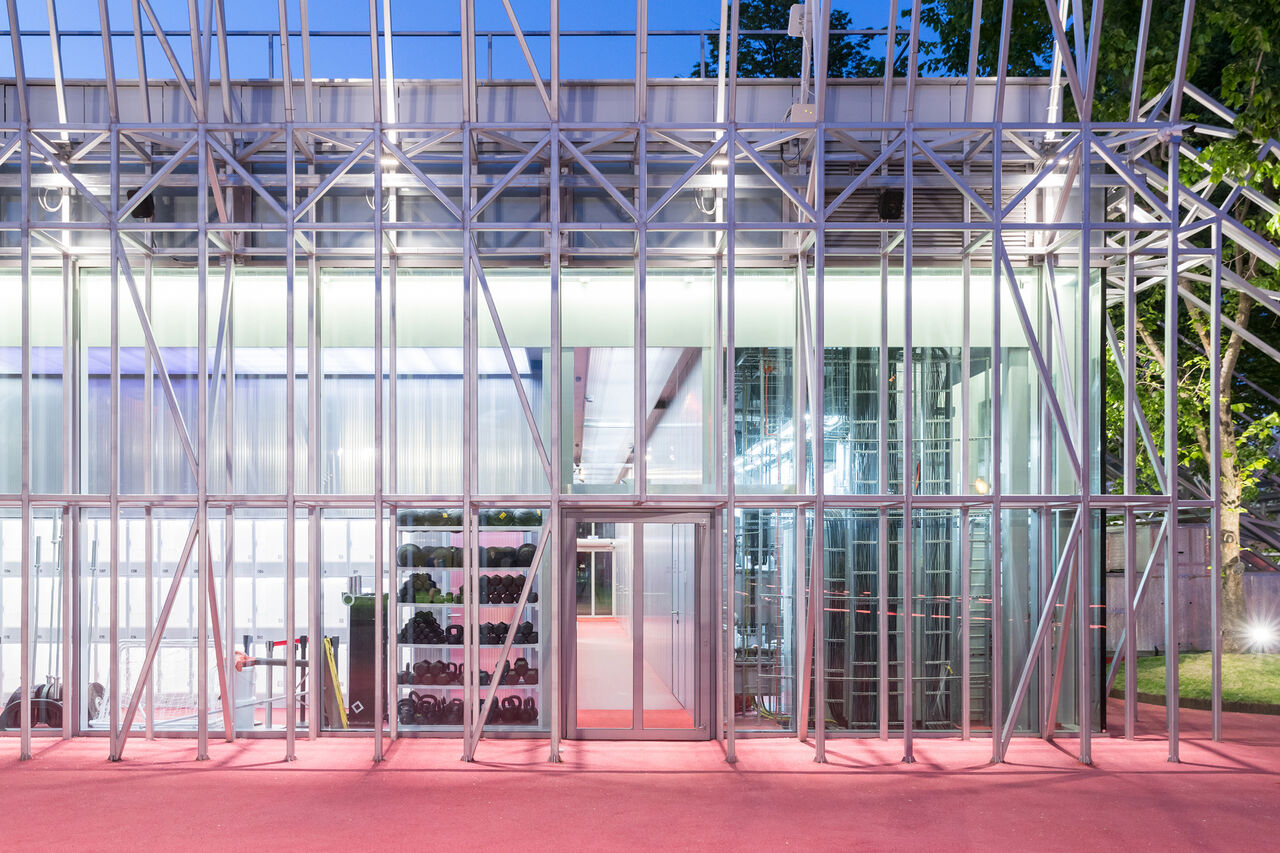 (с) Iwan Baan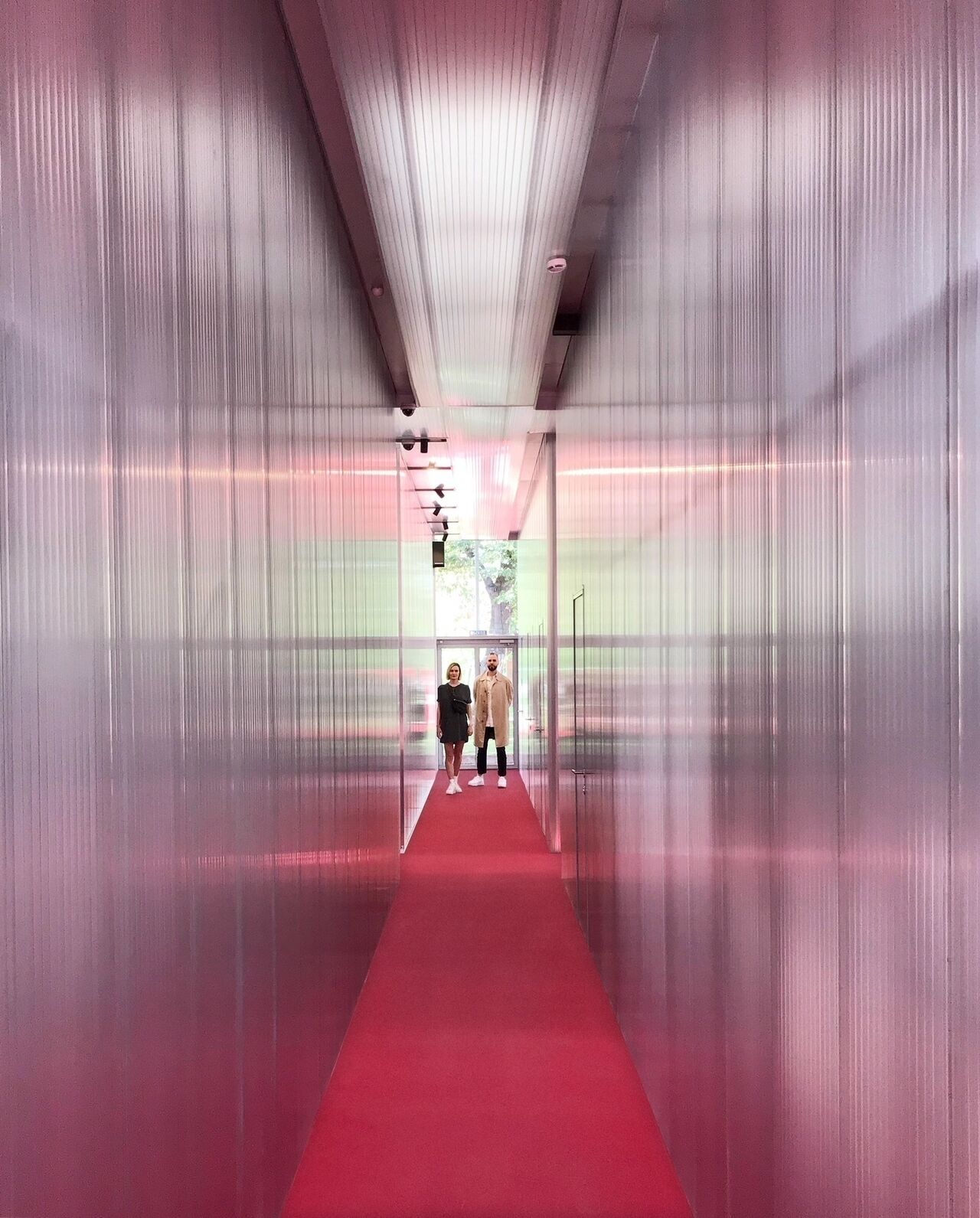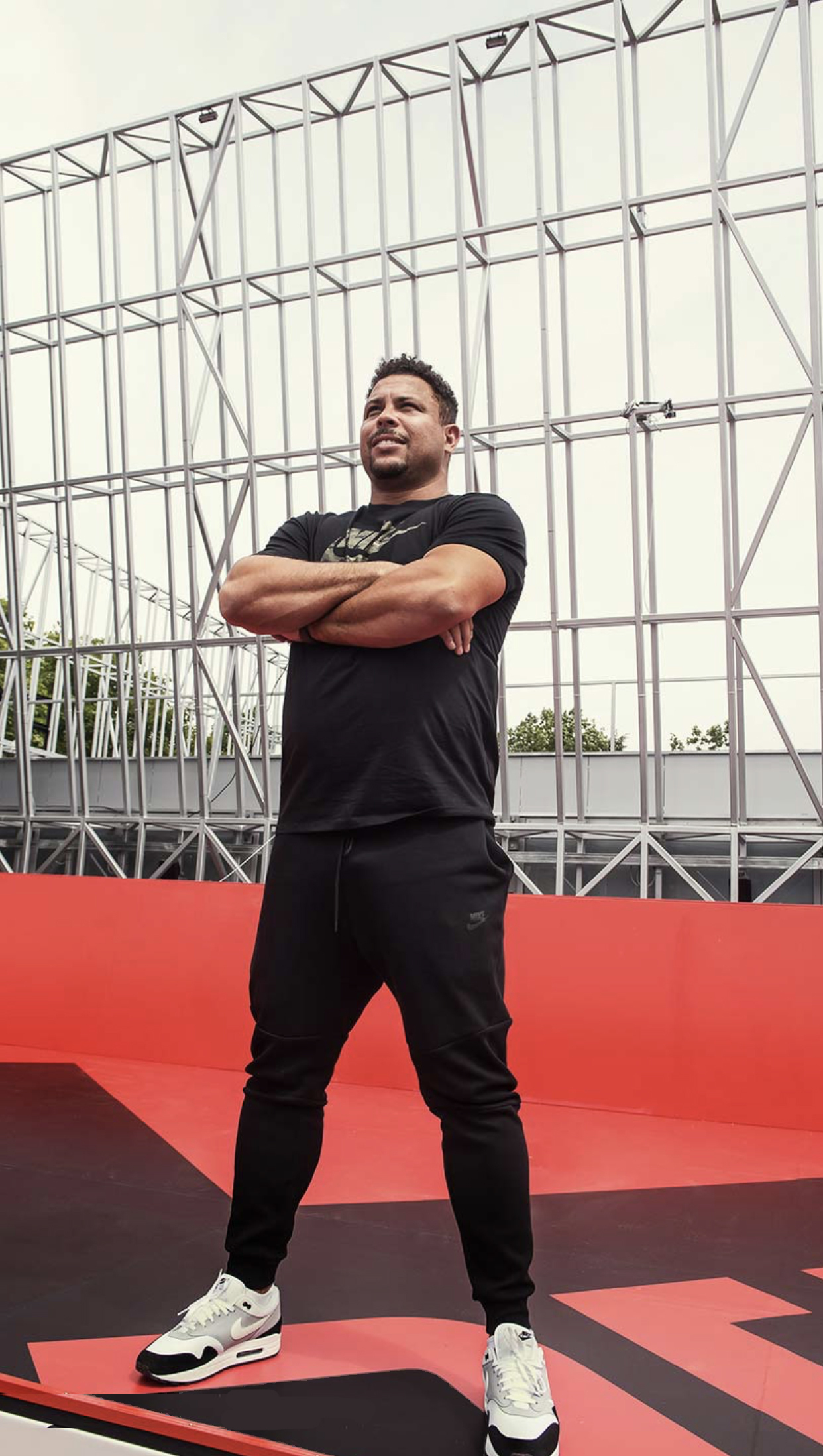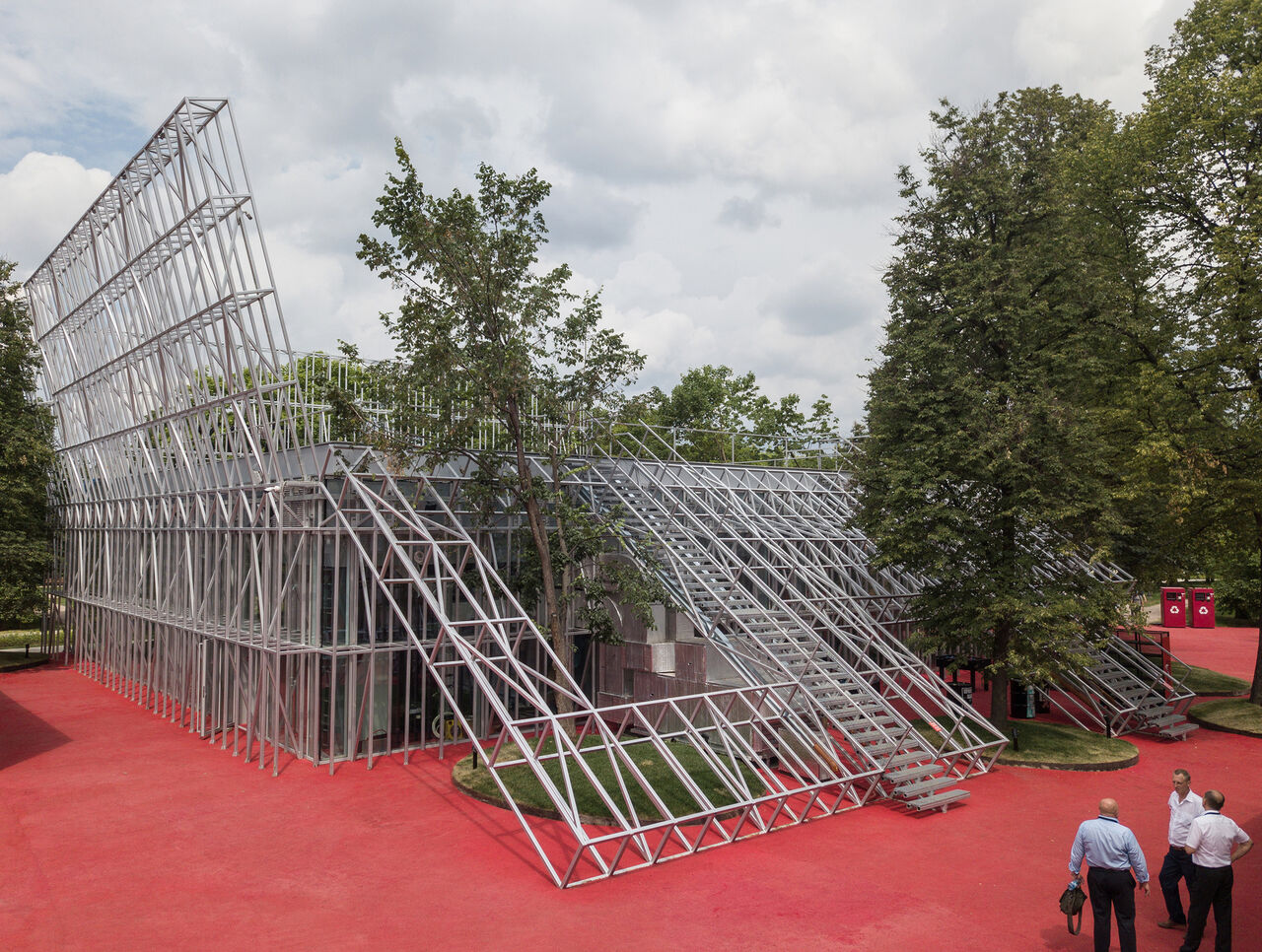 Open framework of the building allows it to integrate in the greenery of the park and lets the existing trees to grow through it.